These Mini Yarn Witch Brooms, a type of yarn Pom Pom, are the perfect size for Barbie or Spiderman. Whether your kids use them for their toys to take flight or you add them as a decoration to your own little witch, they're easy and fun to make.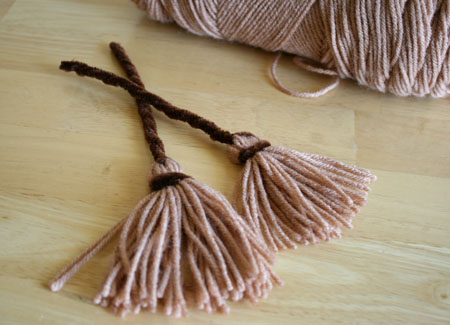 Mini Yarn Halloween Witch Brooms
Supplies:
Yarn – brown or yellow
Pipe Wire – 3 brown or black pieces
Scissors
Instructions:
1. Measure out 20-30 pieces of yarn, 7 inches in length. These measurements are for the broom pictured. Feel free to change it up for how big and thick you want yours to be.
2. Fold the yarn in half and loop a pipe wire around the center, and then twist it up together. Then split your yarn another way and loop another pipe wire through and twist it up together again.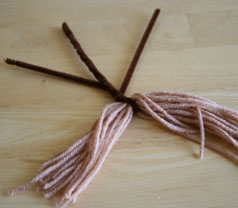 3. About a 1/2 inch down from the top of the folded yarn, wrap and fold a 2-3 inch piece of pipe wire around, to make it look like a real straw broom.
4. Now trim the yarn if you need to, to give it that straight edge look.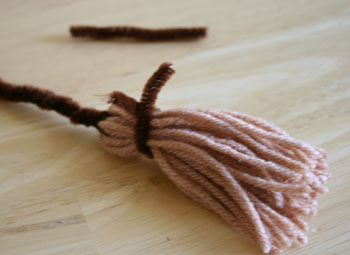 You're done. How cute are these?? Now your Mini Yarn Witch Brooms are ready to take flight. Have fun flying.
Looking for more Halloween Ideas:
Googly Eye Drinking Glasses: What fun are these cups for drinking during the Halloween holiday?! Kids will think it's all to silly and maybe a bit scary, as they sip their "witches brew"! Mix up a batch of something spooky and pour it into these creepy and fun glasses.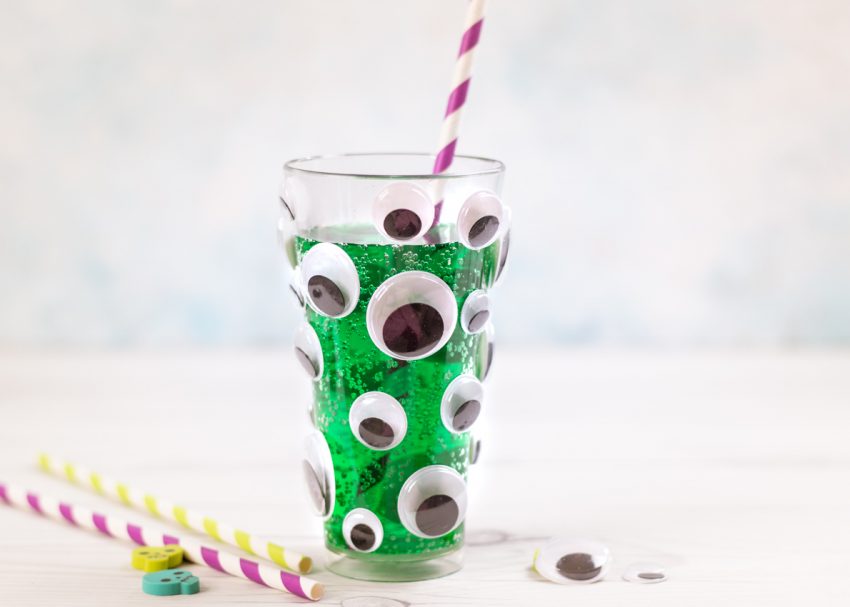 Halloween Pom Pom Creatures: You can create these cute little spiders and a set of pumpkins with this DIY tutorial for pom pom creatures! Grab the yarn, pipe cleaners, and a few googly eyes, you'll be set to scare with these cute crafts!