I'm here again with another fun and fancy princess craft sponsored by the creators of the movie Mirror Mirror. Last time we made a hand held mirror. Today we're recreating Snow White's crown from the movie. I couldn't get over how simple and yet so elegant it was. Perfect for a princess.
Here's Snow White wearing the crown from the movie.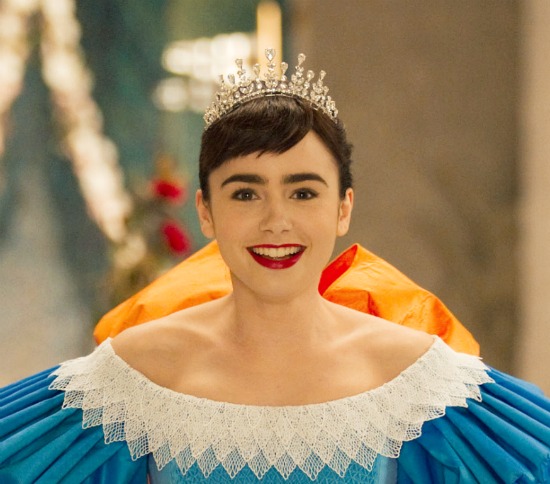 Although… here's another photo I ran across where it looks like the Queen is wearing the same crown. Hmmm. We'll have to watch the movie to find out how that happens!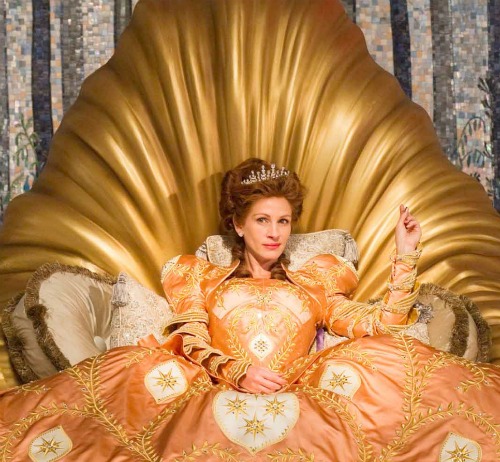 Here's how we recreated Snow White's Diamond Heart Crown. 
Supplies:
5 silver pipe cleaners per crown
25-30 clear pony beads per crown – beads with a large hole for threading, all shapes and sizes
scissors
1. For the base of the crown, twist 2 of your silver pipe cleaners together. With your hand, curve the twisted pipe cleaners into a circle shape.
2. Take the remaining 3 pipe cleaners and cut them like the photo below. One is in half, one is in thirds, and one is a 2/3 – 1/3 length.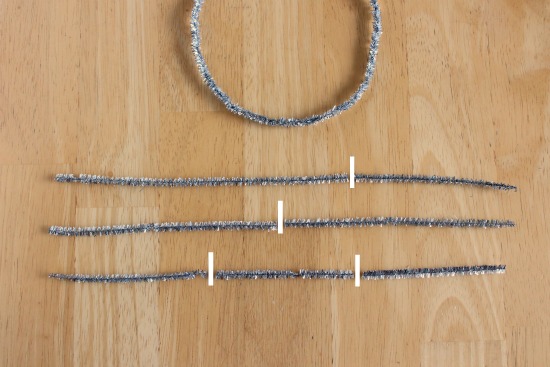 3. Line them up so you can see where they will go. Snow White's crown has a few different lengths, every other one is short to long.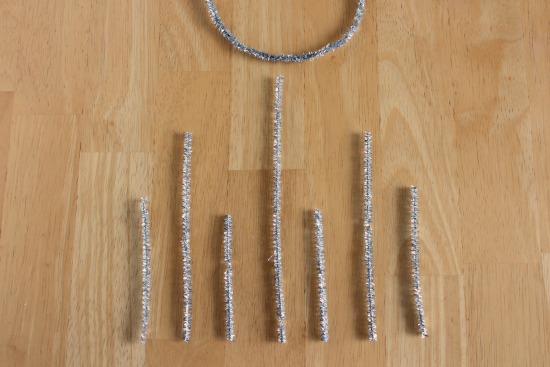 3. Fold each of the cut pieces in half and twist them together. This helps them become a little sturdier. Then bend them around the base of the crown to secure them on. (This crown would also work well for a Statue of Liberty costume, just fyi!)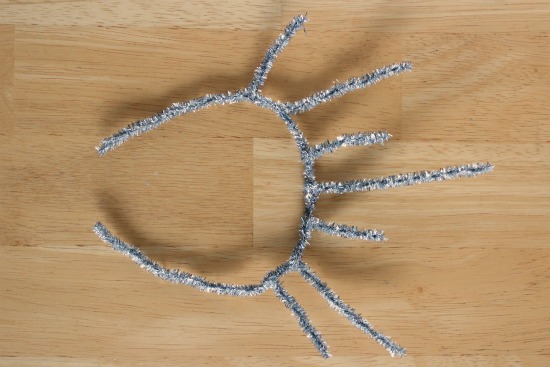 4. Add your clear beads to the crown. These large hole pony beads are the perfect size to thread onto a doubled up pipe cleaner.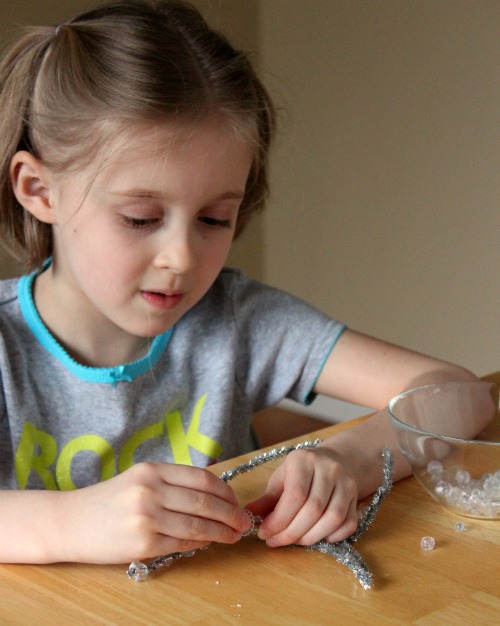 You're now set and ready to be crowned princess. You could also make a few of these to take with you to the movie wearing a fun party dress!
Mirror Mirror comes out next week, March 30th, so be sure to Link Up! 'Like' Mirror Mirror on Facebook, visit the official website to watch the trailer & grab free downloads and follow Mirror Mirror on Pinterest for behind the scenes photos and more!