Since it's not quite time to carve faces into our pumpkins, we're decorating them with foam face features. These mix and match pumpkins are fun to switch up again and again. They are the perfect Halloween kid's craft.
Supplies for Mix and Match Pumpkin Faces:
Pumpkins – can be real or faux
sticky back velcro – pre-cut circles or squares are best
craft foam sheets
scissors
plastic container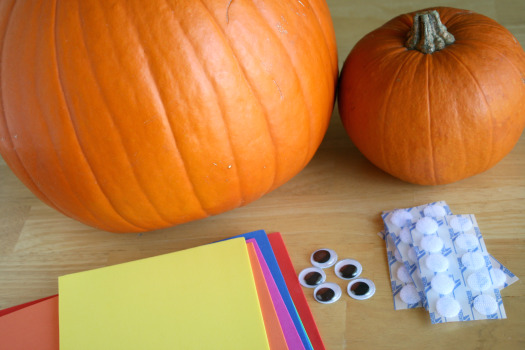 1. With the craft foam, cut out all kinds of face features. We also cut out horns and fangs, even crazy hair and a witch hat. We used some googley eyes we had, those are always a hit.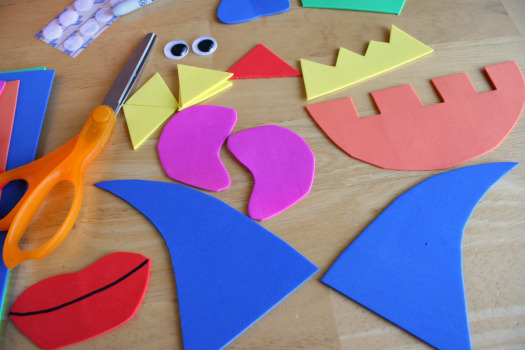 2. Place one side of the velcro onto each one of the face features.
3. Add the other side of velcro to your pumpkin. Make sure to add velcro for mouth, ears, eyes, hair, ears, etc. We placed 2 velcro pieces for the mouth and hair, as many of those shapes are wider and need 2 pieces. NOTE: If you are using a real pumpkin, your sticker back velcro will only last a couple of days, as the moisture from the pumpkin doesn't let them adhere well enough. But you could try to glue them on to last a little longer. If you're using fake or faux pumpkins, they should stick in place for the whole month, depending on the wear and tear of use.
4. We placed our pumpkin face features into a school box pencil case. It's the perfect size and keeps them all contained. But you can use any kind of plastic container or even zip bag.
5. Have fun mixing and matching your Pumpkin's face. There are so many possibilities.