We're making it all too easy for Dads out there to help their kids gift Mom something sweet! Thanks to Juliann of PBJ&J for designing yet another fabulous printable just for us.
All Dad has to do is print out this coloring page, give the kids some crayons, and they are set to go. IF Dad wants to go a step further, (some have it in them) they can purchase an 8×10 frame and slap this colored picture inside. Voila, you've got yourself a perfect present for Mother's Day.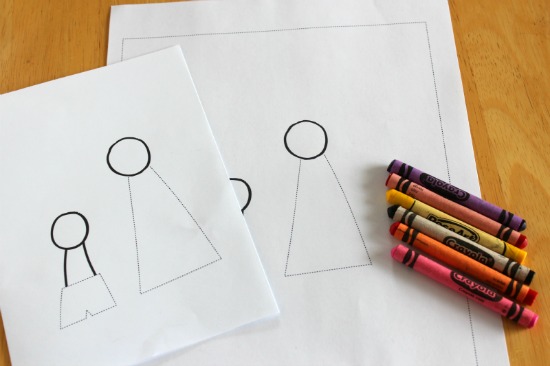 For the printable: There are 2 versions, a framed picture and a folded card. And there is a version for a boy and a girl. Simply download and print them out:
 Supplies for printable:
scissors for the "framed" printable
coloring markers, crayons, or pencils
cute kids
The best part about this printable is that it's started for you. All my 3 year old had to do was add arms, legs, and a face.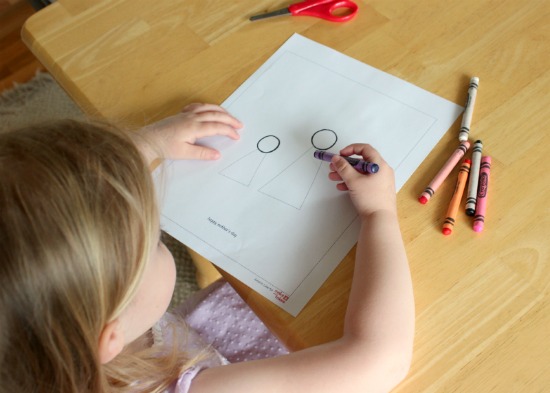 And it couldn't be more cute how it turned out. I mean, come on! It's like we're superheros. I have like 10 fingers on each hand, I'm like Wolverine!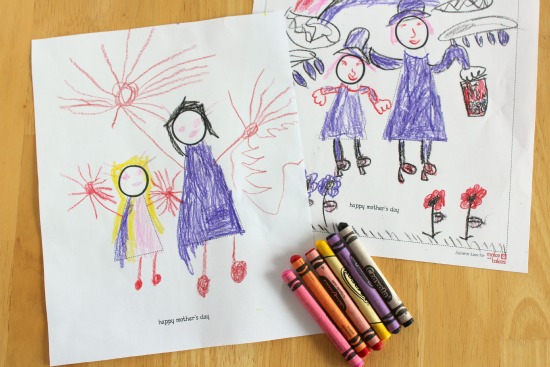 Now because I'm needing to share this on my blog, my pictures are not going to be a surprise. But I am going to hand these colored pages over to my husband to get them framed! I just made it even easier on him. Plus we'll color a few of these for Grandma as well!
Happy Mother's Day!