The kids are getting excited for New Year's Eve, mostly to bang pots and pans! To add another fun activity to the mix, we're making some homemade poppers, inspired from Christmas crackers. We're placing in paper confetti and leftover holiday candy in them for the kids to pop and enjoy!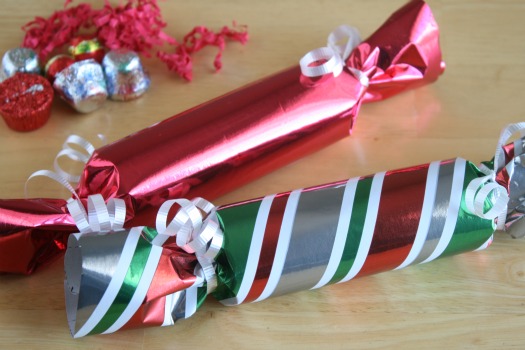 Supplies for New Year's Eve Poppers:
4 inch paper tube – paper towel roll or empty wrapping paper tube
scissors and tape
wrapping paper – use those leftover pieces from presents
curling ribbon
candy and confetti
1. I like to cut my paper tube in half. That way, kids can pop the poppers in half or by the ends. Either way works well.
2. Fill your tube with confetti and candy. Try not to stuff it too full or the contents will have a harder time popping out.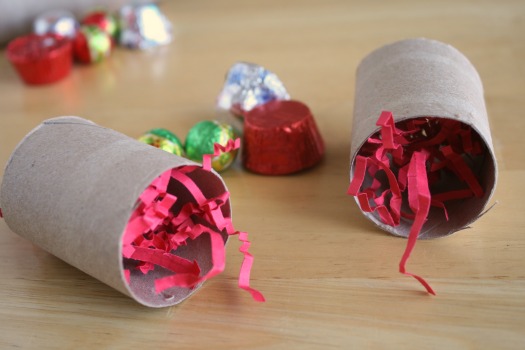 3. Wrap your tube with wrapping paper and tape closed.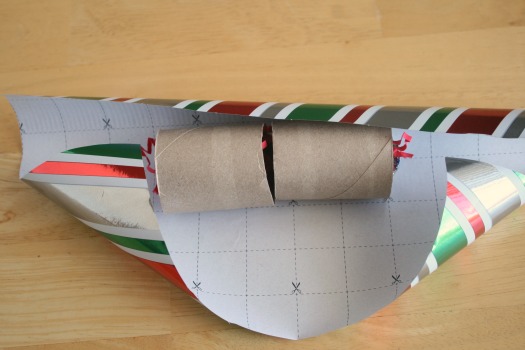 4. Tie off the ends with ribbon, sealing it all inside.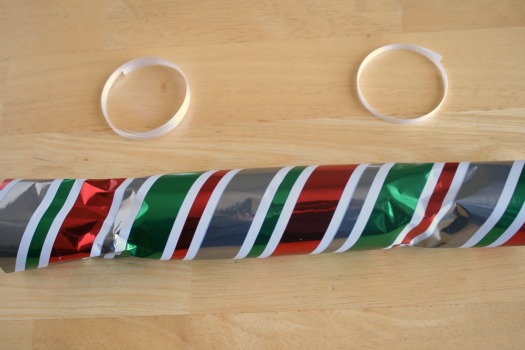 Now it's time to pop these poppers at midnight on New Year's Eve. Or pop them earlier at 10:00pm for the kids, as mine can't seem to stay up that late!