Whether you love rainbows or are looking for St Patrick's Day decoration ideas we can help. Take a look at our rainbow shamrock garland, this fun rainbow ribbon curtain, and these 9 ideas for St. Patrick's Day decor. You'll also love our rainbow doormat.
Painted Rainbow Doormat
This rainbow doormat is so quick and easy to make and the perfect welcome mat for your home any time of year. Guests can walk over the rainbow into your home, or put it out for St. Patrick's Day.
Supplies
Natural coir welcome mat
Outdoor acrylic paint (or multi-purpose paint)
Paintbrushes
Painter's tape (optional)
Ruler (optional)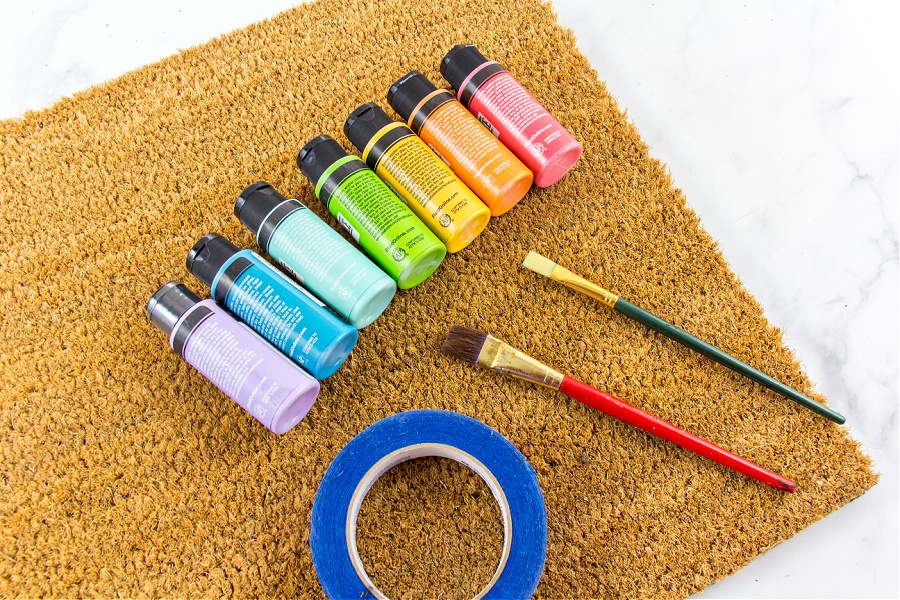 Instructions
The first step is to measure the center point along the long edge at the bottom of the coir mat. Use a small piece of painter's tape to mark the center and then you can start painting your rainbow.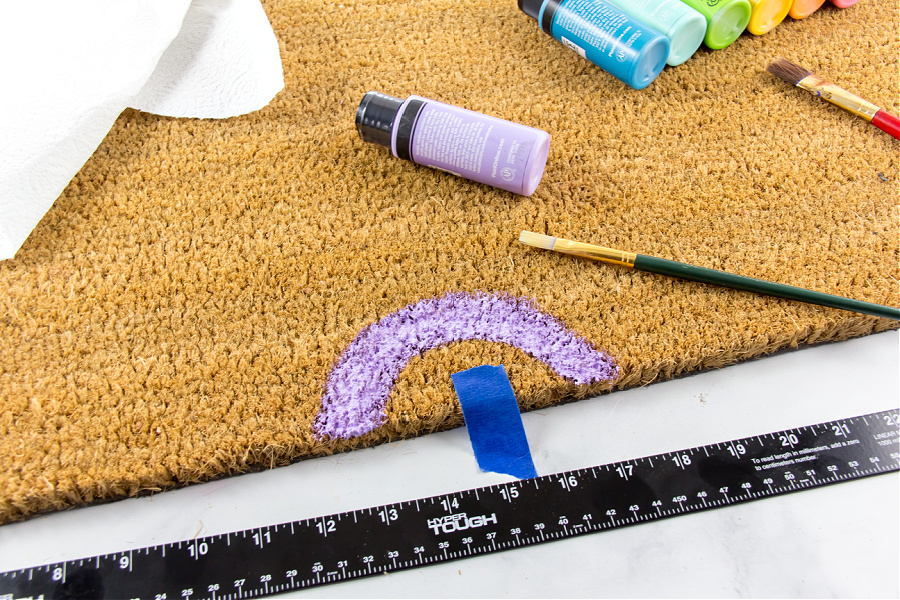 When painting your rainbow you can't just brush the paint over the mat, you need to get the paint down into the fibers so your rainbow doesn't look like there are gaps in it.
I didn't use anything to measure each color for my rainbow or to mark where they needed to start and finish. If you want to do that though, the best way is to use painter's tape to create an arc to paint inside of. This makes the project more kid-friendly too. Each of my colors was approximately 1.25 inches wide, but again, I freehanded each one because I didn't want them to look 'perfect'.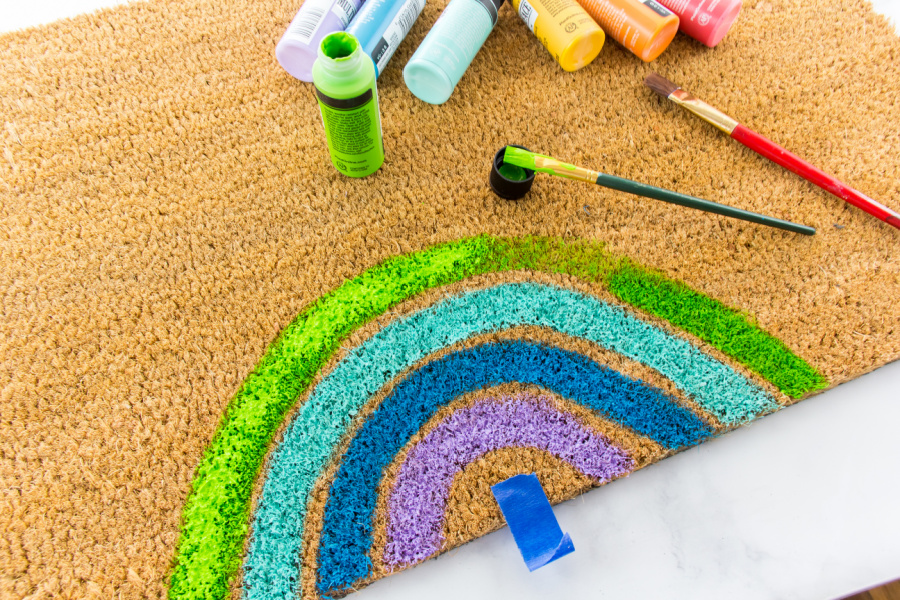 How do you get acrylic paint off a doormat?
When dabbing the paint down into the fibers of the mat it's easy to accidentally send a little flying across the mat into a space that's not meant to be painted. The best way I found to remove it is by blotting it with a paper towel, and then dabbing a cloth with nail polish remover on it. Continue dabbing until the paint is completely removed.
Our finished rainbow doormat turned out great.  it's perfect for all of the rainy days we've been getting lately.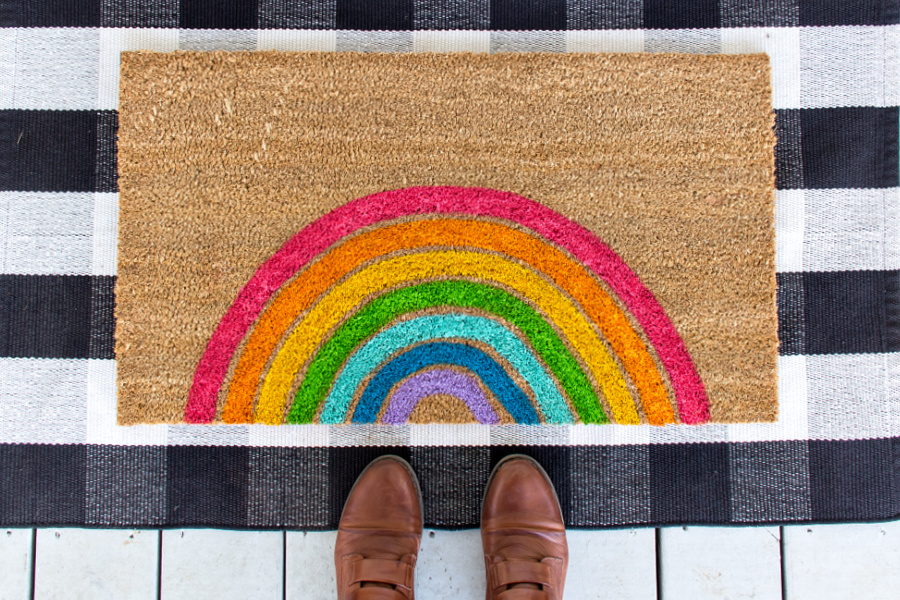 Please Pin Post For Later: