This idea was inspired by the book Poupées Marionettes et Pantins by Ilse Strobl-Wohlschalger, a vintage craft book from 1968. These paper tube people are easy to make and are fun for small world play! My five year old really enjoyed crafting these up with me, and he managed all the steps by himself.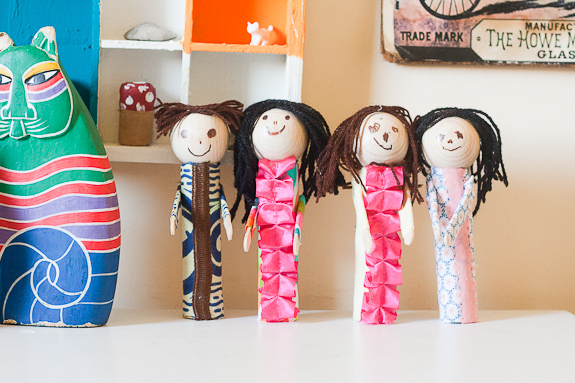 Crafting With Kids: Paper Tube People
Supplies for Paper Tube People:
Paper tube from a roll of paper towels or plastic wrap, about 1″ to 1&1/2″  in diameter
Wooden spheres or beads 1&1/2 "  to 2″  diameter.
Popsicle sticks
Strong wood or craft glue
Yarn
Fabric scraps
Ribbon scraps
Scissors
Paint brushes
Permanent marker
Craft knife
Cutting Mat
First, cut your tube into pieces 3″ to 4″ long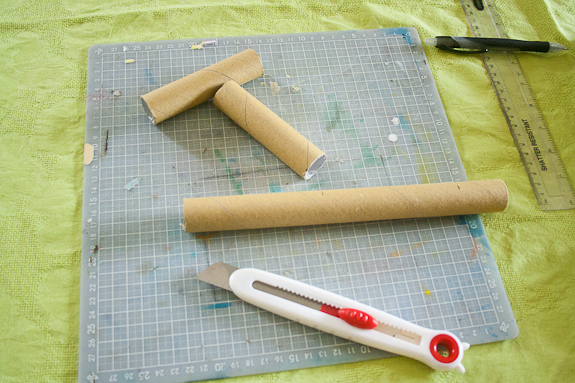 Next cut fabric slightly taller that the tube, and wide enough to fit around. Apply glue to long edges of fabric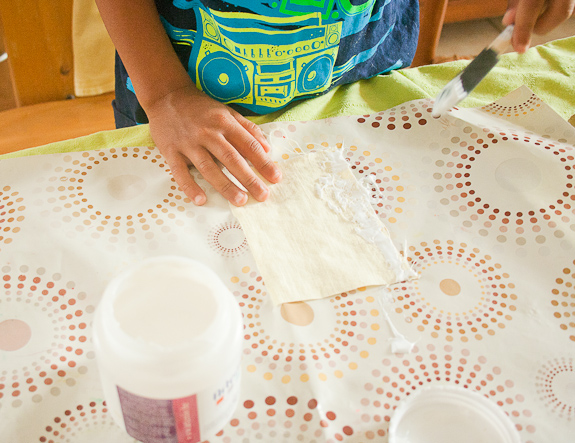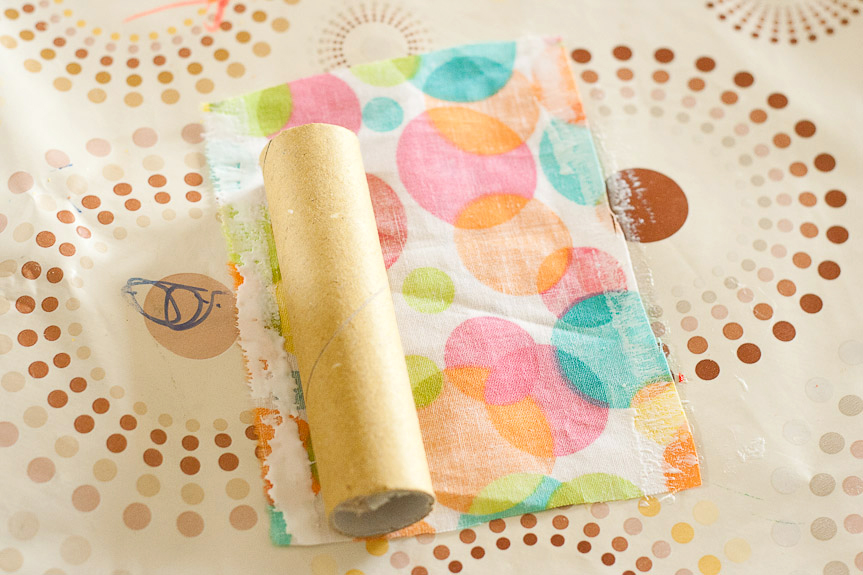 Align the edge of the paper tube with the edge of the fabric as shown, and wrap fabric around the tube.
Tuck the excess piece into the top of the tube
Apply glue along the join of the fabric, and add a piece of ribbon
To make the arms, cut a popsicle stick into two and wrap fabric around them to make sleeves
Stick the arms to the sides of tube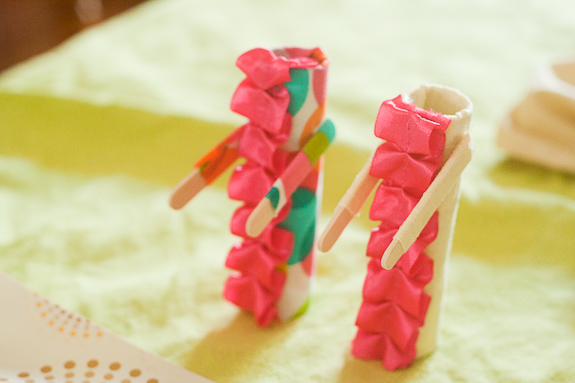 While waiting for the body to dry, it's time to give them heads!
Use the permanent marker to draw a face on the wooden sphere
Cut some yarn for the hair, and glue to top of head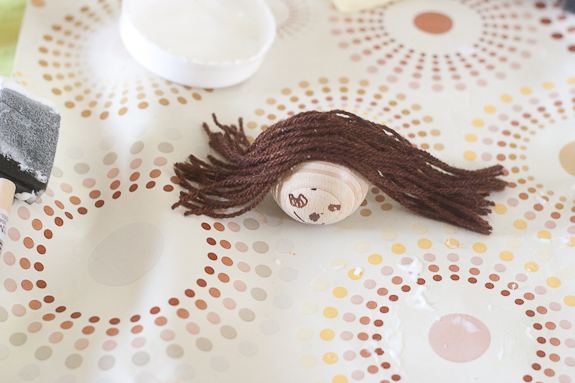 Tip: It might be easier for younger children to stick the hair on first and then draw the face, using the hair as a reference.
Finally, stick your head on top of the tube
We made another set too. Once they are all dry it's time to play!
(Yes, that's a cheesy take a photo grin)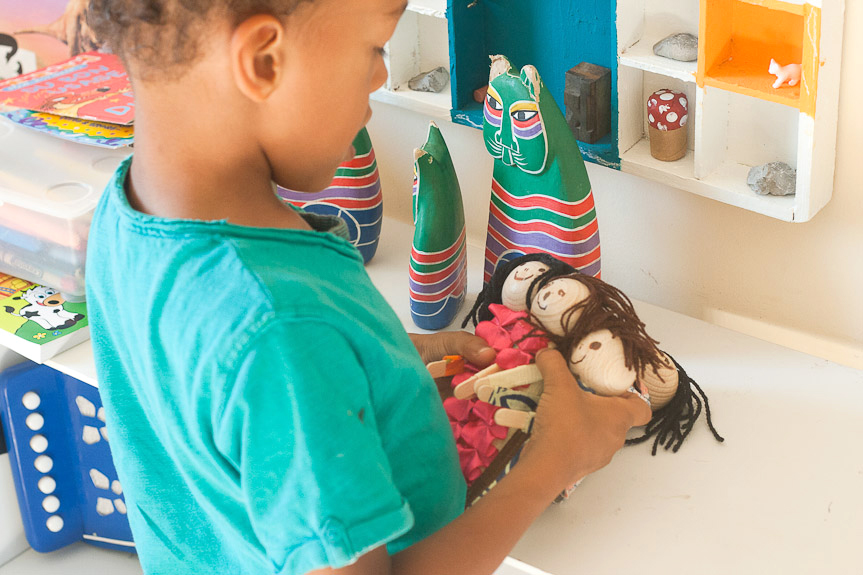 Kieran told me they are a family, the Dad, Mom and two sisters, even though they are all the same size. So you can go ahead and make yours different heights, and maybe make them to represent your own family?
Have fun crafting up some small world play!
Try these other paper tube crafts: