We are continuing our paper tube stamping series with something fun for winter: snowflakes. We're cutting the bottoms of our paper tubes into strips to create a few snowflake-shaped stamps.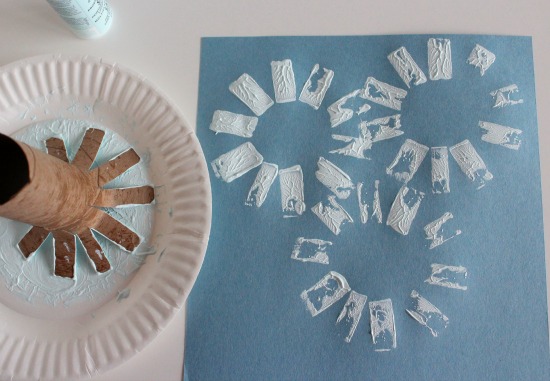 For a quick refresher, here's our other shapes we've been crafting and stamping with paper tubes:
1. hearts 2. snowman 3. apples 4. pumpkins
Supplies for Snowflake Paper Tube Stamps:
paper tube
scissors
paper
paint
plate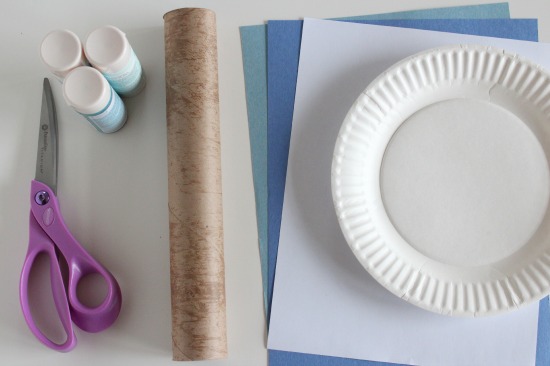 1. With your scissors, cut strips into your paper tube as wide and long as you like. Child-friendly scissors work great if your kids want to make the cuts themselves. And you can make them into any shape. We did long rectangle strips and triangle strips. My daughter did squiggles for each cut. Anything goes!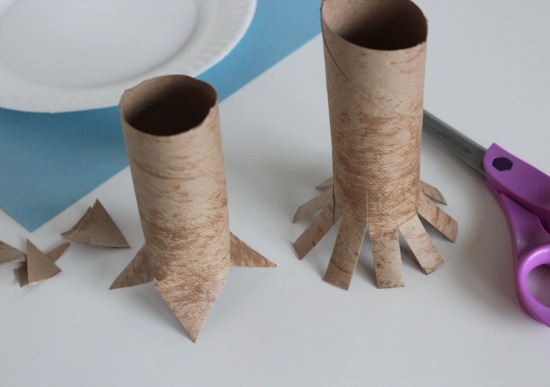 2. Add a squirt of paint to your plate and dip your cut paper tube into the paint. You may have to use your fingers a bit on this to help get the paint onto each strip.
3. Press your painted tube onto your paper and press. Again, you might have to use your fingers on each strip to press it down for the best results. Be prepared for a little mess.
4. We also added in some snowmen as well with circle paper tube stamps.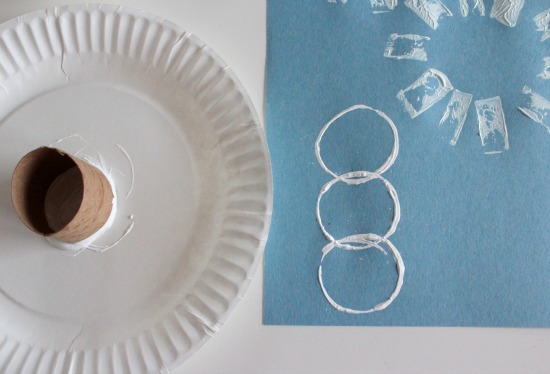 You can change up your color of paint, adding in other shades of blue or white to fit your winter mood.
We're going to let these dry overnight and color them with crayons tomorrow, giving our snowmen a hat and a face for our wintry scene. Happy Winter!
Want more ideas? See these 10 Creative Snow Play Ideas!