Paris is in the air with this darling airbrushed bedroom banner! My girls are getting older, so it's been fun to find a decoration idea they can both agree on, as they share their room. They are both happy with the thought of traveling to Paris!
We had the opportunity to try out the new AirBrainz™ airbrush line from Testors®, helping us make our bedroom decor complete. My girls are in love with the thought of Paris. Below they are making their best impressions of being in Paris – drinking tea and blowing kisses, ha! So this was the perfect airbrush stencil set to add a fun element to their room.
Paris Decor Bedroom Banner
Supplies for Bedroom Banner:
Instructions:
We prepped the area with our airbrush supplies and got started. We matched the Paris stencils and with each colored paper.
For each stencil, we added scrap paper the sides of the stencil, attached with washi tape to help keep paint on only the stencil. *NOTE: be sure to attach your stencils to the lower half of your paper so you can add 2 holes and yarn to the top corners of the paper.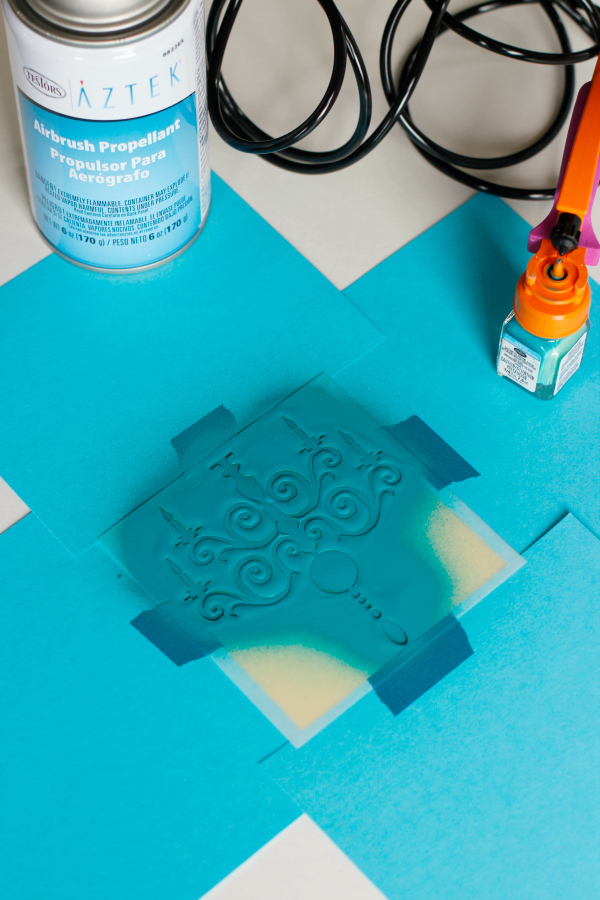 Airbrush each of your stencils onto your desired color of paper to complete the banner. All of our stencils used the same color of paint to make each design really stand out on the different colored paper.
Once the paint is dry, punch 2 holes onto the top corners of the paper.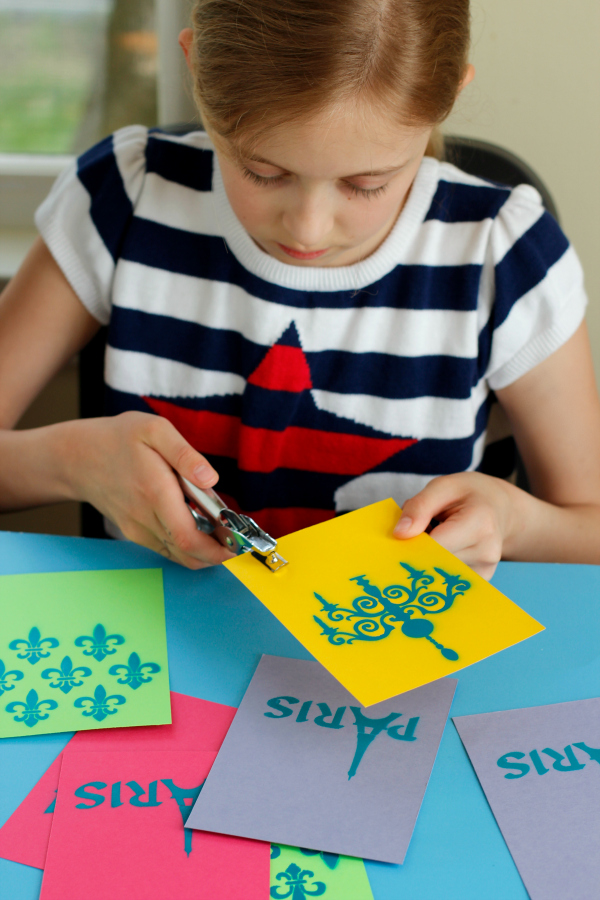 String each paper sign onto the yarn, threading through each hole. Leave a little extra yarn leftover on both sides to spread out each sign as you hang it on the wall.
Attach your banner to a wall in the bedroom, either above the bed or near the window. We added a little washi tape to the yarn and placed it on the wall near the drapes. You can also wrap your yarn around nails or the drapery rod as well. Spread out each paper sign between the drapes to fit evenly.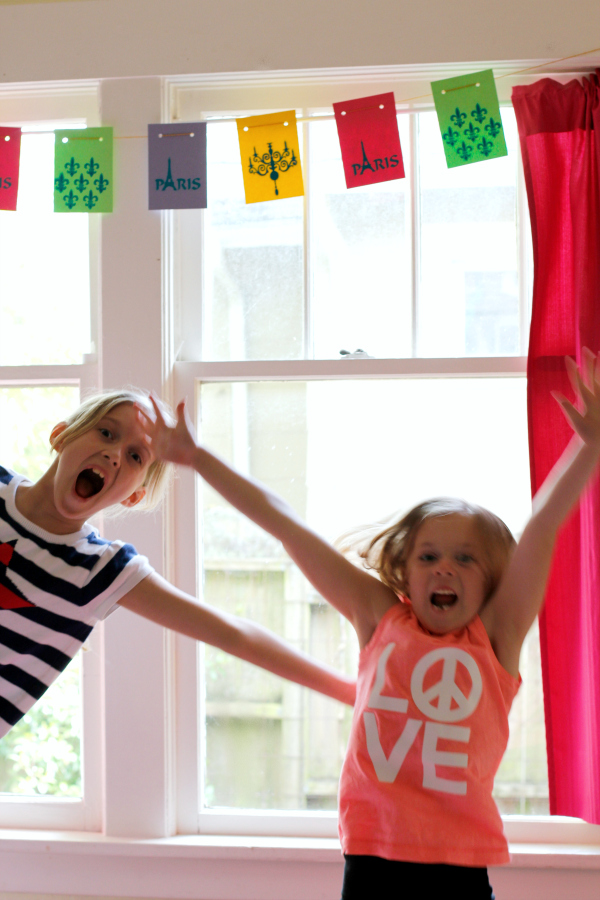 Have fun decorating your tween bedroom banner with Paris inspired decor!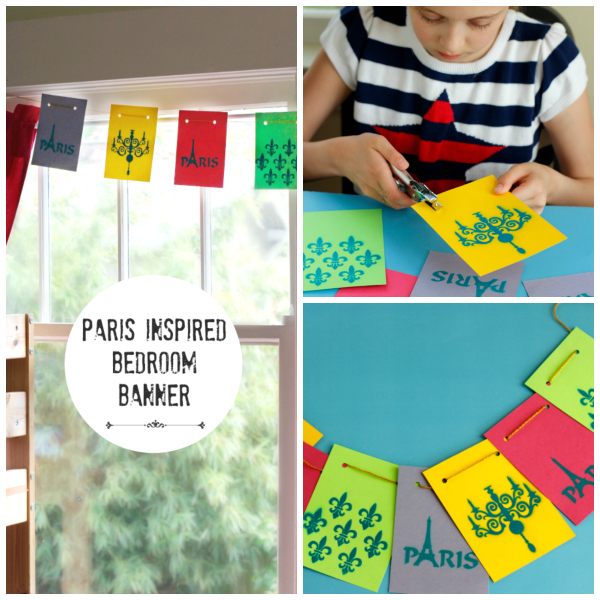 Want more Airbrush project ideas?
*Thanks to Testors for sponsoring this post. Be sure to visit them on facebook, pinterest, twitter and YouTube for more inspiration.Testors products are available nationwide at all Michael's Craft Stores as well!