I like to have oatmeal or cereal for breakfast, but sometimes it is nice to have a special treat. Usually, we save breakfast treats for the weekends, but I recently made Pear Muffins with Honey Oat Topping on a weekday to jump start our morning.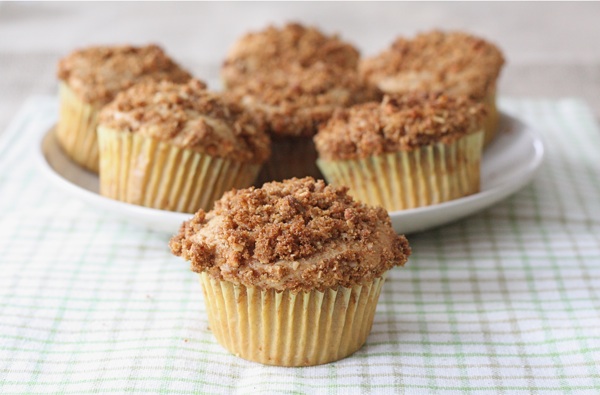 The muffins are filled with diced pears and topped with a honey oat topping, which adds a nice crunch. The muffins don't take long to mix up, so they are manageable for a weekday morning. Go ahead and treat you and your family to a delicious morning muffin.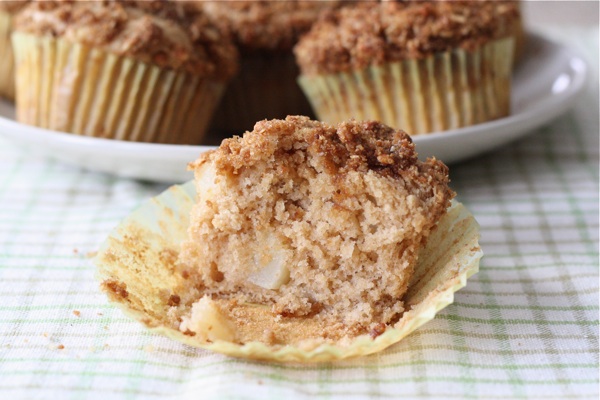 Pear Muffins
Ingredients:
1 1/2 cups all-purpose flour
1/2 teaspoon salt
2 teaspoons baking powder
1/4 teaspoon cinnamon
1/2 cup sugar
1/4 cup canola oil
1 large egg
1/3 cup milk
1 teaspoon vanilla extract
1 cup diced pears, skin removed
Honey Oat Topping:
1 Nature Valley Oats 'N Honey Granola Bar, crumbled
2 tablespoons brown sugar
3 tablespoons cold butter, cut into pieces
Method:
1. Preheat oven to 350 degrees F. Place nine muffin liners in a muffin pan. Fill the other cups with a little bit of water. Set aside.
2. In a medium bowl, whisk together the flour, salt, baking powder, and cinnamon. Whisk in the sugar.
3. In a separate medium bowl, mix canola oil, egg, milk, and vanilla together.
4. Add the wet ingredients into flour mixture. Stir until just combined, don't over mix.. Gently fold in the diced pears.
5. In a small bowl, using a fork, mix together the crumbled granola bar, brown sugar, and butter. Fill each muffin cup about 3/4 full with batter. Sprinkle honey oat topping over each muffin.
6. Bake muffins for 15-17 minutes, or until muffins are golden brown and a toothpick comes out clean. Let muffins cool on a cooking rack.
Makes 9 regular size muffins
More Muffins to Make