During the Holidays, our neighbors and friends tend to be the recipients of our baking and candy making. Here's a fun way to share your Holiday treats with these Ribbon Wreath Plates, because we all know the Holidays are a little more special with yummy treats.
Supplies for Holiday Ribbon Plates:
paper plates, any color or size (you can use plastic plates, but they're harder to punch)
hole punch
ribbon, craft ribbon or curling ribbon
treats
Punch holes about every inch all the way around. Then pick a spot to start and thread the ribbon through each hole.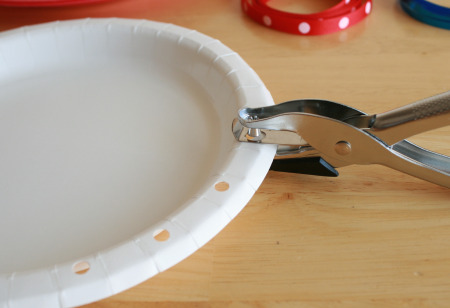 There are a few ways you can thread the ribbon. It can be up and down or around and around. Both look pretty, so it just depends on your preference. It was easier for my kids to thread the ribbon around and around.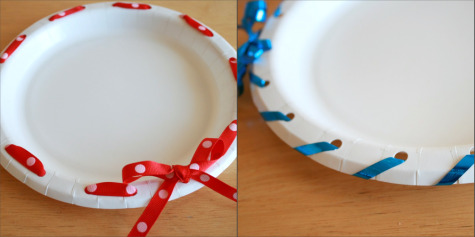 Once the ribbon has been through each hole, make sure both ends are even to tie it together in a bow. We added bells to the end of the ribbon on the plate below, adding a little more flare.
Now fill them with some of your favorite treats and they're ready for family and friends! Happy Holidays!