We are ready for spring! We're starting to see flowers coming out of the ground, tulips, hyacinths, and crocus. So when I received a fun package of supplies from the Scribble Shop, I chose to create fun popsicle stick flowers.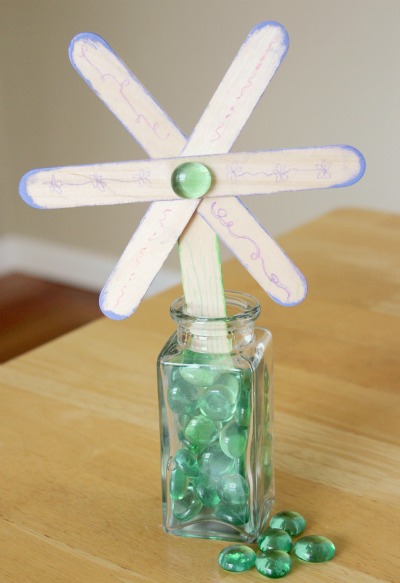 Thanks to Scribble Shop, a great place to get all your craft supplies, I was given a grab bag of sorts to choose from and come up with a craft. There have been some really great projects, check out the pinterest page for all of the ideas. We all used this same pile of goodies.
I went the kid crafty route with these flowers. My girls loves decorating them!
Supplies for Popsicle Stick Flowers:
jumbo popsicle sticks
glass marble gems
stamp pad
colored pencils
glue or hot glue (adult only)
1. With your stamp pad, take your popsicle stick and ink the edges all around. We did this for a pink and purple flower, with a green stem. Let the ink dry.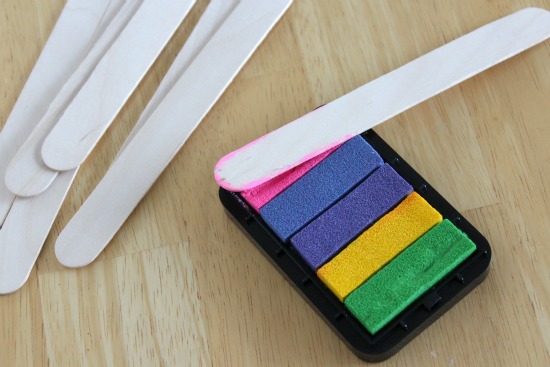 2. With craft glue or hot glue, add some to the center of each popsicle stick and stack them all together in a criss-cross shape. Glue on the stem as well sticking down.
3. Add a small glass gems to the center of the popsicle sticks for the center of the flower.
4. With your colored pencils, decorate fun squiggles and flowers onto the popsicle sticks. This is where it gets fun and the kids can get creative.
5. We filled a vase with the remaining glass gems and stuck in our finished flower. Ready for spring!
Want more ideas for spring? Here are 10 Easy Spring Crafts for Kids!
Thanks to Scribble Shop for sponsoring this post. It was a fun challenge to craft from their grab bag of supplies.