Read through these 9 ideas for baking a pretty pie crust and find one to take a shot at. Or try all nine of them! Not only are the crust designs beautiful but the pie recipes sound equally as delicious. Have fun trying something new with these pretty pie crust ideas.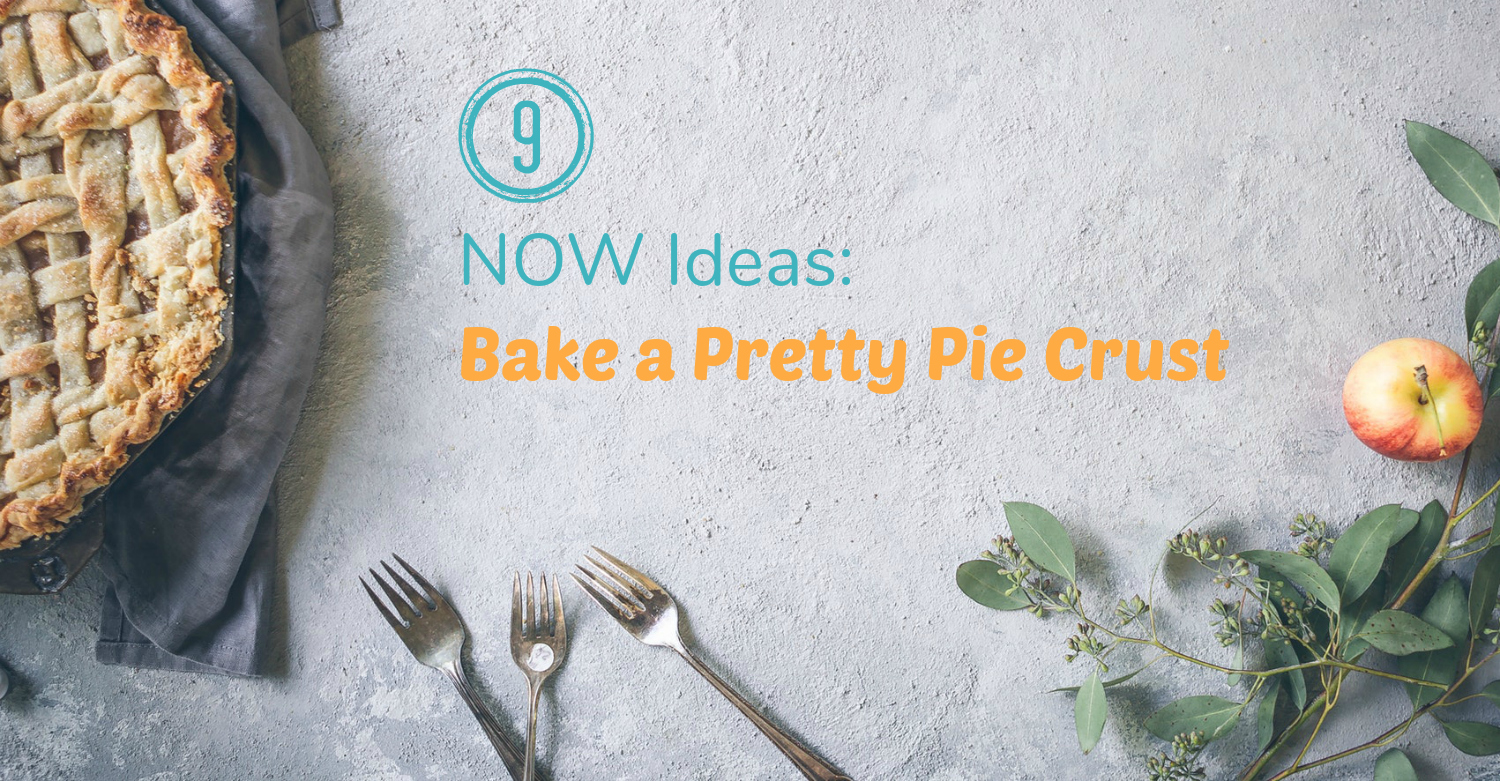 Don't be intimidated by these gorgeous pictures of pies. These pretty pie crusts are not as difficult as they look. They are actually quite simple and fun to try. Your friends and family will be so impressed if you take them one of these pies.
Bake a Pretty Pie Crust
1. Spiced Bourbon Cherry Pie: I am LOVING this star cut out pie crust. Such a pretty and easy design. All you need is a star shaped cookie cutter. (via The Bojon Gourmet)
2. Striped Floral Pie Crust: Simply lay different sized pie crust strips across the pie to make this beautiful top. I love this look and it can be done with any type of pie filling. (via The Proper Blog)
3. Pecan Slab Pie: A big slab pie is perfect to feed a crowd of people. But you can still make a slab pie look pretty. This one is the perfect example. (via Home. Made. Interest.)
4. Rainbow Colored Pie Crust: Upgrade a store-bought crust with these cute colorful ideas. Use alphabet cookie cutters to make any words you want on the pie. (vis Aww Sam)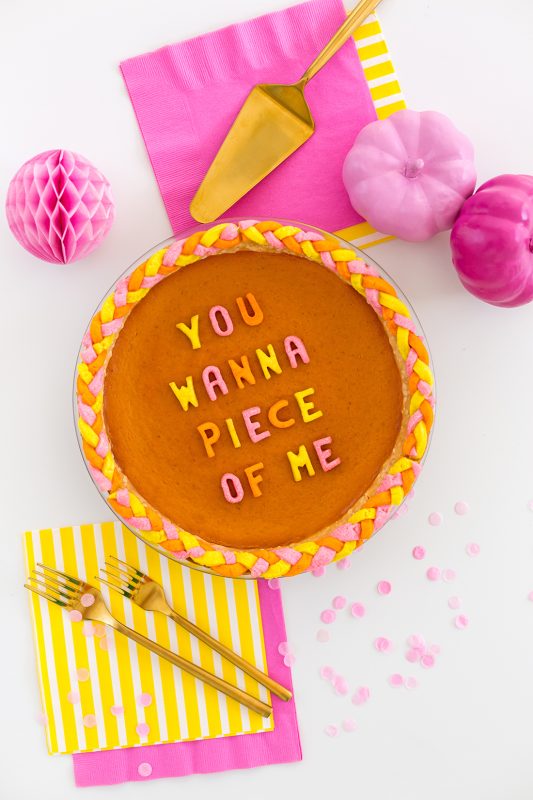 5. Basket Weave Caramel Apple Pie: oh yes, have you seen all of Loko Kitchen's amazing pie crust creations? It's an art form. But you can make them too! Be inspired and go for it. (via Loko Kitchen)
More beautiful pie crust creations:
6. Polka Dot Pie Crust: Crushing on this polka dot pie crust. It's so simple and so sweet and I can't wait to try it myself. (via The House That Lars Built)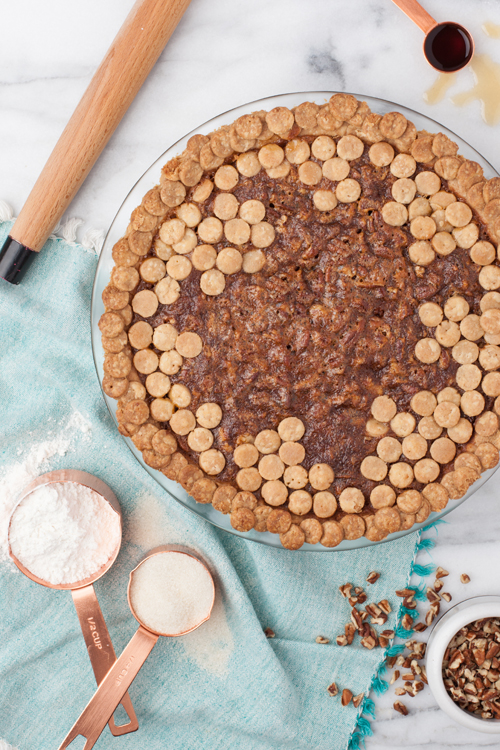 7. Daisy Chain Pie Crust Tutorial: Well this might be the sweetest pie I've ever seen. Would be so cute for a spring time party. (via Handmade Charlotte)
8. Strawberry Plum Lattice Pie: This pie would be so fun to bring to a baby or wedding shower. It's so lovely and gorgeous. I love the florals with the lattice design. It's a great mix of patterns. (via Curly Girl Kitchen)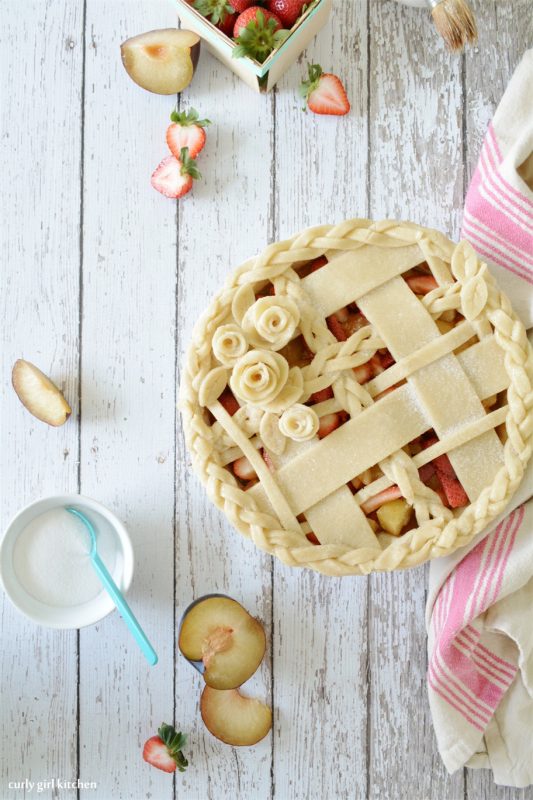 9. Peach Raspberry Pie: This crust is simply classic. It's a classic lattice design with a simple fork edge. Plus this recipe sounds downright delicious. My mouth is watering! (via Milly's Kitchen)
Which one will you try? I want to try them all!
Pin these pie crust ideas for later: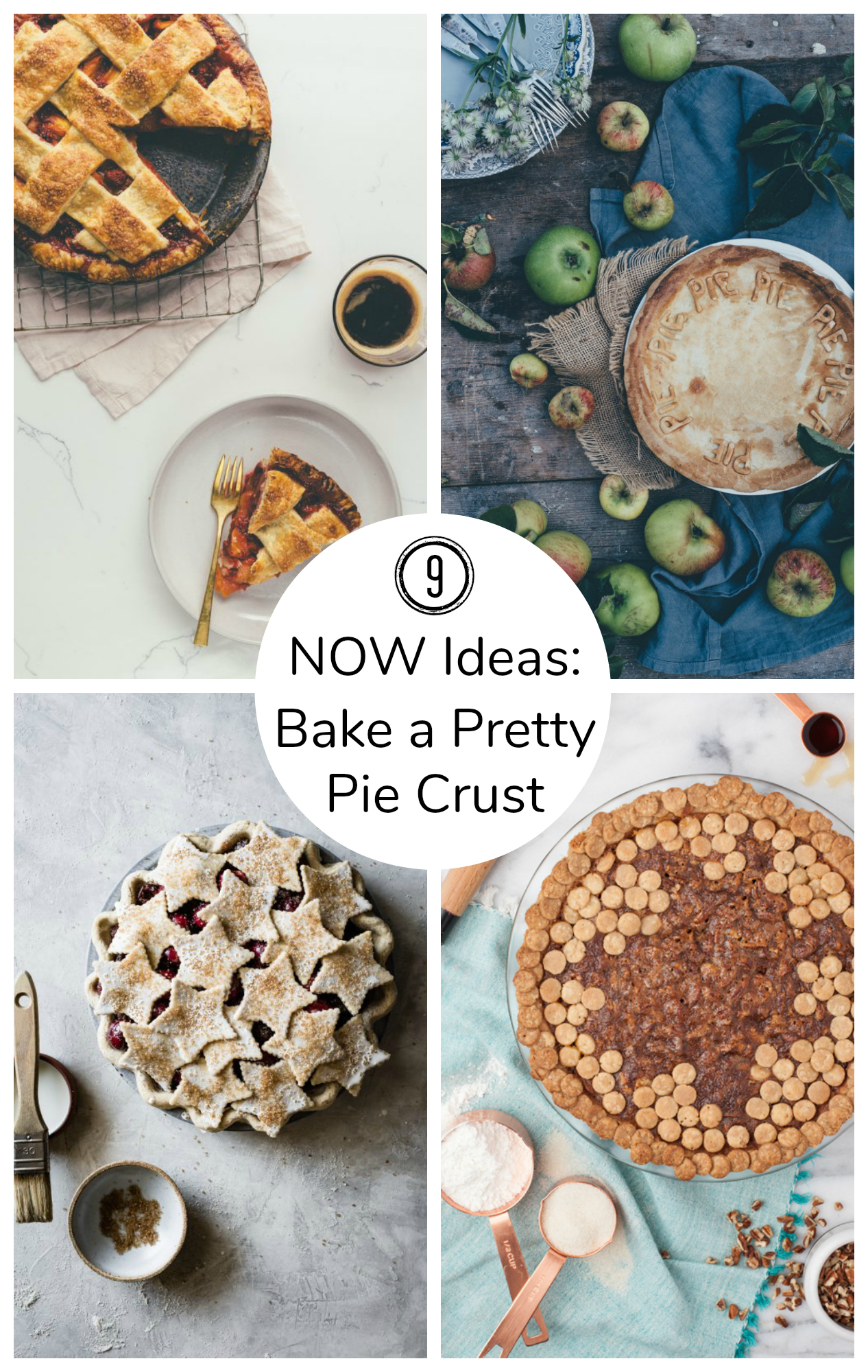 *Originally posted 10/30/18