Can we all just agree that lunch is the hardest meal of the day? I feel like I eat the same thing every day. Not to mention I've got a crazy toddler to feed as well. Whatever we eat for lunch, it has to be quick, easy, healthy-(ish) and filling. If you're in the same boat as me, I've found 23 quick fix lunch ideas that are going to save the day! You can thank me later.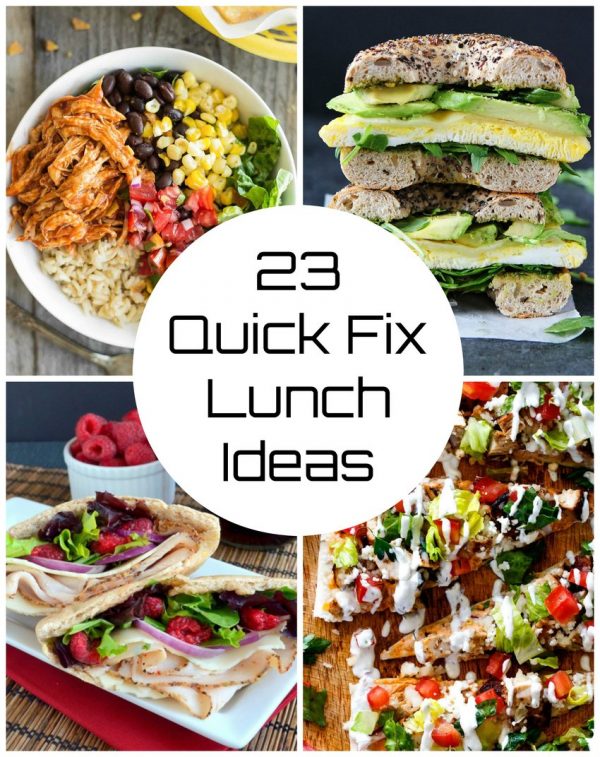 23 Quick Fix Lunch Ideas
1. Greek Yogurt Chicken Salad: Loving the sound of this chicken salad sandwich. Those grapes/apples give it a yummy crunch. (via Damn Delicious)
2. Chicken Verde Wonton Tacos: Perfect little taco bites for lunch. Quick and easy and right up my ally. (via The Girl Who Ate Everything)
3. Egg Salad Mason Jar Recipe: If you haven't tried mason jar salads- get on it!! They are such a great healthy lunch hack. (via Make and Takes)
4. Jalapeño Popper Grilled Cheese Sandwich: Cheesy spicy goodness all in one little sandwich. That's a lunch I can get behind. (via Foodie Crush)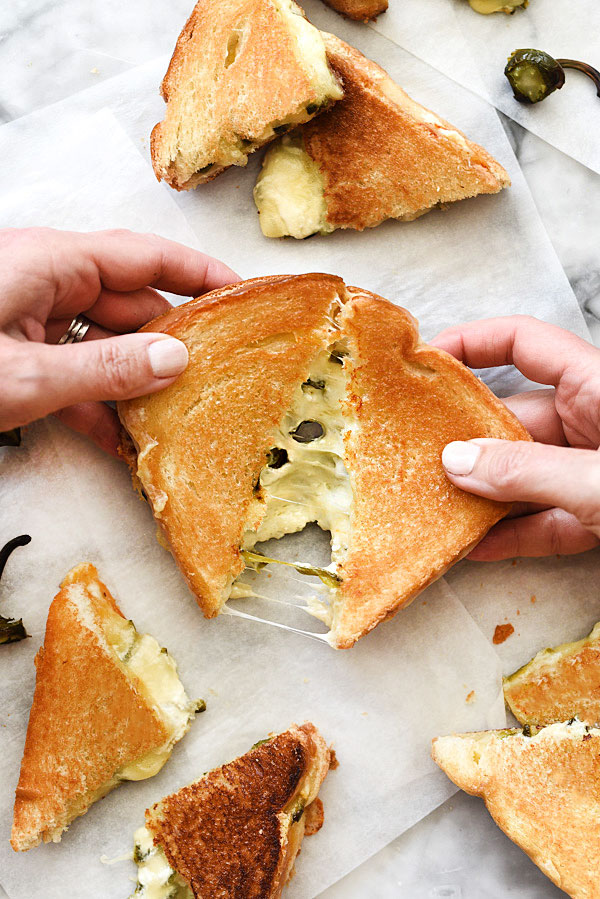 5. One Pot Three Cheese Mac and Cheese: No need for a box when you can make this creamy dreamy three cheese mac and cheese! (via The Garlic Diaries)
6. Lo Mein Meal Prep: Lunch is made for the whole week with this lo mein meal prep idea. So much better than take-out! (via Damn Delicious)
7. Spinach Feta Quiche with Tomatoes: Brunch quiche for the win! Doesn't it look tasty? (via Savory Nothings)
8. 10 Minute BBQ Ham Sandwiches: These ham sandwiches are super easy to make and so flavorful. (via The Recipe Rebel)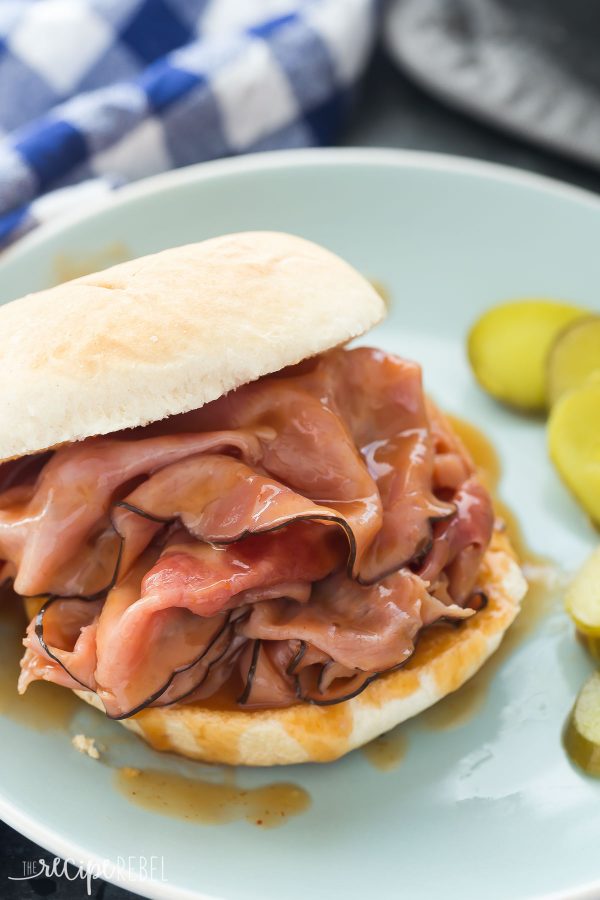 More Delish Recipes:
9. Taco Pasta Salad: Tacos + Salad = lunch heaven. Look at all that cheesy and avocado! (via The Girl Who Ate Everything)
10. Berry Green Buddha Bowl: Have you made a Buddha bowl yet? They are healthy, filling, and such a great lunch idea. I love this one with fruits and veggies! (via Spoonful of Flavor)
11. Avocado Chicken Salad Sandwiches: Use rotisserie chicken to make this sandwich the easiest lunch ever! (via Crazy for Crust)
12. Spicy Guacamole Dip: I don't know about you but I could probably eat an entire bag of chips and a bowl of guac for lunch. This recipe seems like a perfect lunch recipe! (via Savory Tooth)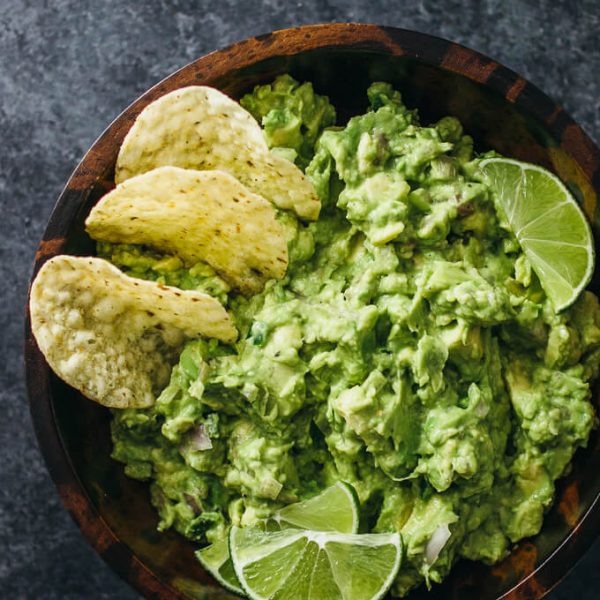 13. Best Ever Broccoli Salad: Is this the best ever broccoli salad? Only one way to find out. It looks pretty delicious to me. Look at those bacon bits! (via Creations by Kara)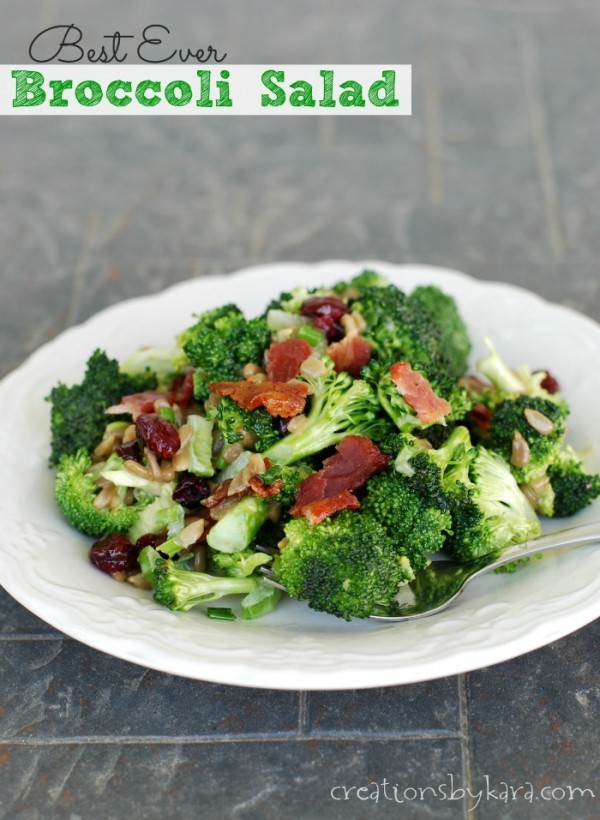 14. Raspberry Chipotle Turkey Pocket Thins: This is a gourmet sandwich that is quick and simple to whip up for lunch. (via Inside Bru Crew Life)
15. Chicken Caprese Pasta Salad: Eat this salad cold or hot. It's super yummy either way! (via Add a Pinch)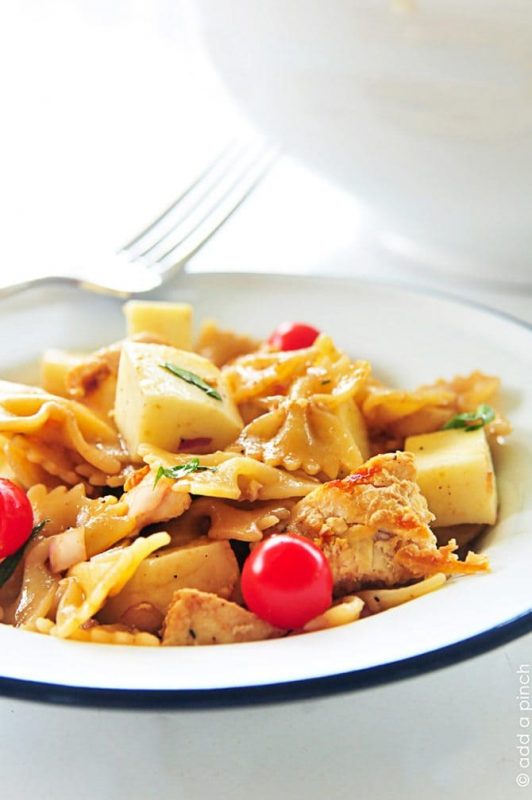 16. Mac and Cheese with Broccoli and Carrots: Add some carrots and broccoli to this cheesy mac and cheese dish and you've got one healthy tasty lunch meal. (via Rasa Malaysia)
More Recipes:
17. Baked Parmesan Tomatoes: Needing a light summer lunch idea? These baked parm tomatoes are it! Add some yummy bread on the side for a complete meal. (via The Blond Cook)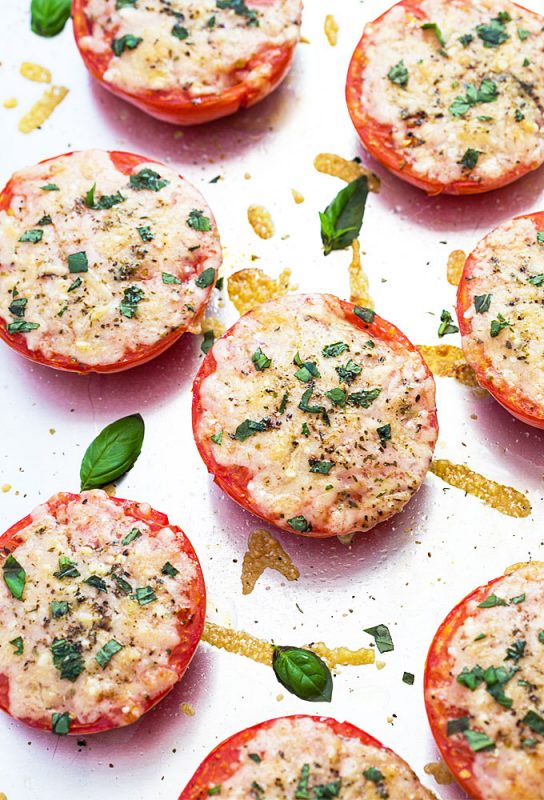 18. Egg, Avocado, and Pesto Bagel: Get through that mid-day slump with this bagel sandwich. Looks amazing. (via Two Peas & Their Pod)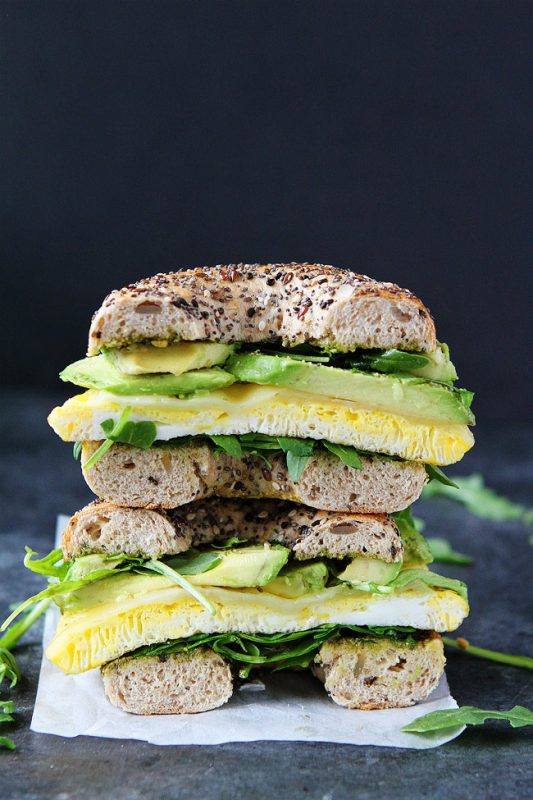 19. BBQ Chicken Burrito Bowl: I love the burrito bowl trend. A bowl full of the yummiest ingredients and flavors. Yes, please! (via Simply Recipes)
20. Greek Chicken Gyro Flatbread Pizzas: You're going to love this simple flatbread pizza for lunch. It will satisfy every tastebud and keep you full until dinner. (via Carlsbad Cravings)
21. Ham & Cheese Waffle Sandwiches: Make these ham and cheese sandwiches in a waffle iron. Easy as one, two, three! (via Plain Chicken)
22. Avocado Toast with Cottage Cheese and Tomatoes: Who doesn't love avocado toast? This recipe looks and sounds fantastic. (via The Lemon Bowl)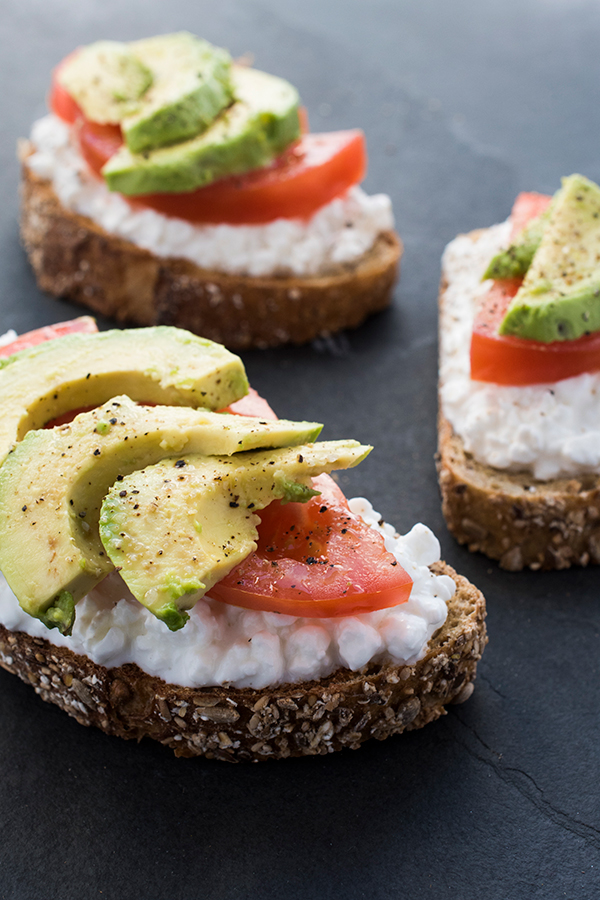 23. Easy Chicken and Bean Tostadas: A simple chicken tostada loaded with beans, guac, and salsa. (via Good Life Eats)
No more lunch excuses. These lunch ideas are perfection. Enjoy!!
Follow us on Pinterest for more inspiration!
*Originally posted 8/28/17