Are you ready for summer potlucks? We've got delicious crowd-pleasing recipes including a delicious fruit salad, a potato salad with creamy pesto dressing, and yummy bratwurst bites. Below we show you how to make baked turkey cheese sliders with mango coleslaw.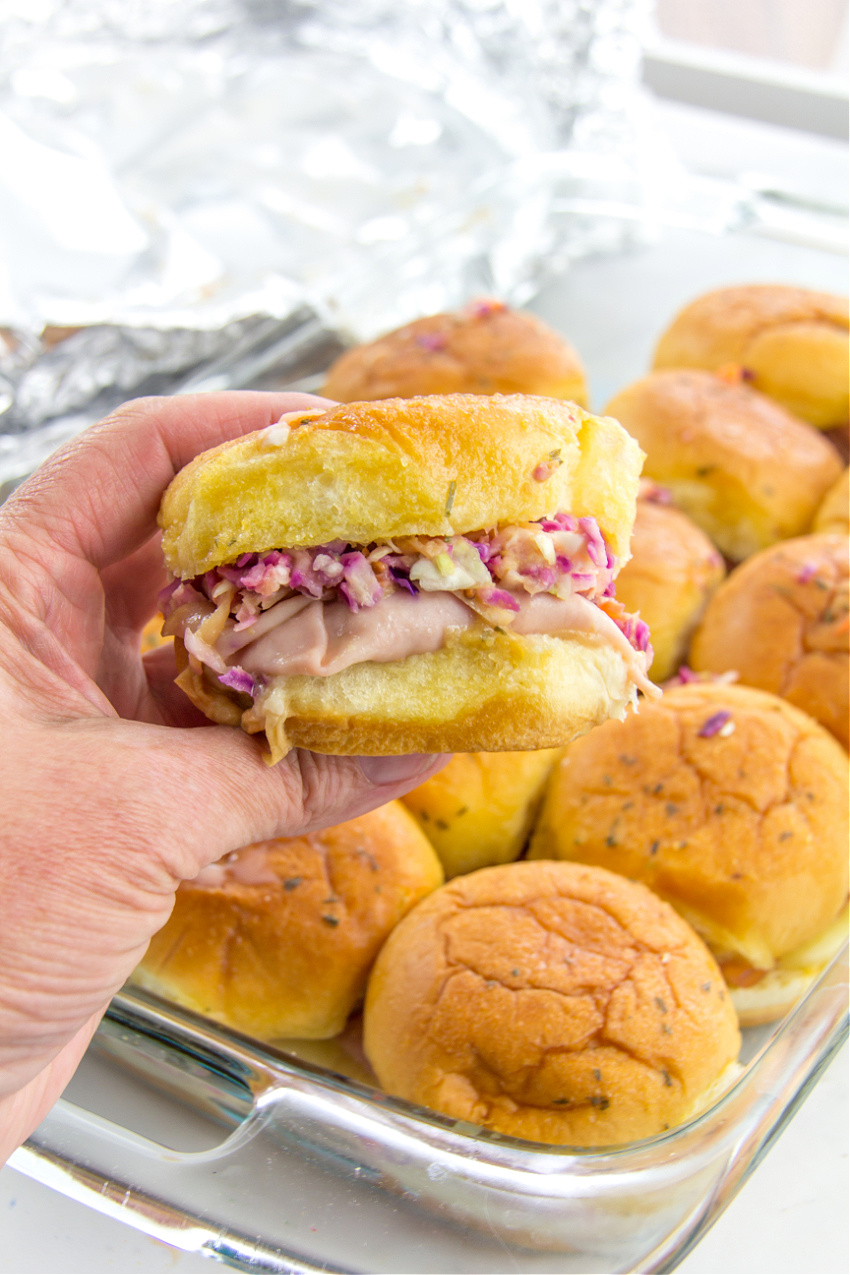 These turkey and cheese sliders are oven-baked in a casserole dish and topped with homemade coleslaw. This is the perfect potluck dish to enjoy with friends and family this summer.
Turkey and cheese sliders with mango coleslaw
Ingredients
Hawaiian slider buns
Turkey – lunch meat or fresh sliced turkey
Sharp white cheddar cheese slices
Homemade coleslaw (recipe below)
Garlic butter
Instructions
The first step is to decide how many sliders you need to make and find a casserole dish or two that will hold that many. We were feeding 8-10 people so we made 15 sliders. You won't be moving your sliders into a different container to transport them so keep that in mind too.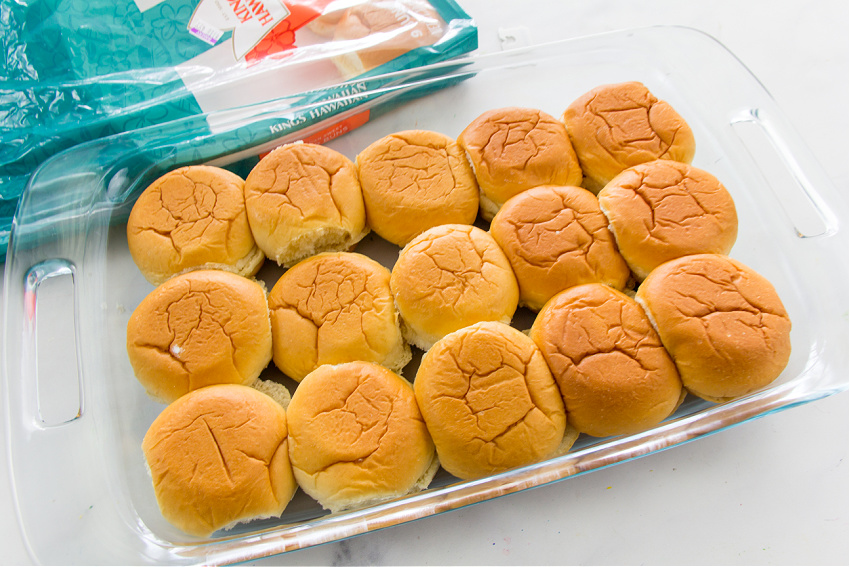 Heat the oven to 375F.
Remove the tops from the sliders and set them aside for now.
Top the bottoms of the slider buns with cheese and turkey (make sure the cheese is on the bottom). Put them in the oven for about 8 minutes. Brush garlic butter onto the slider tops and put them back onto the buns. Return to the oven for a further 5 minutes.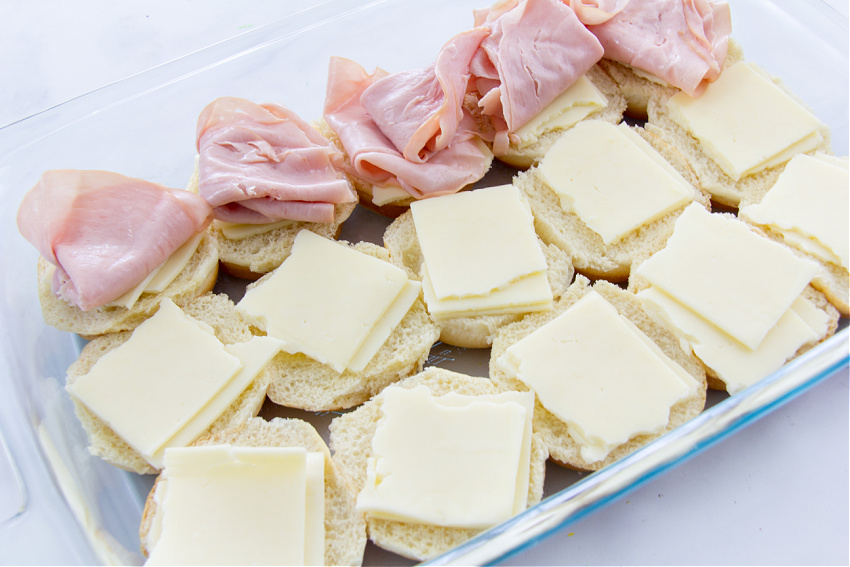 Once baked, remove the tops once more from the sliders and top with the homemade mango coleslaw (recipe below).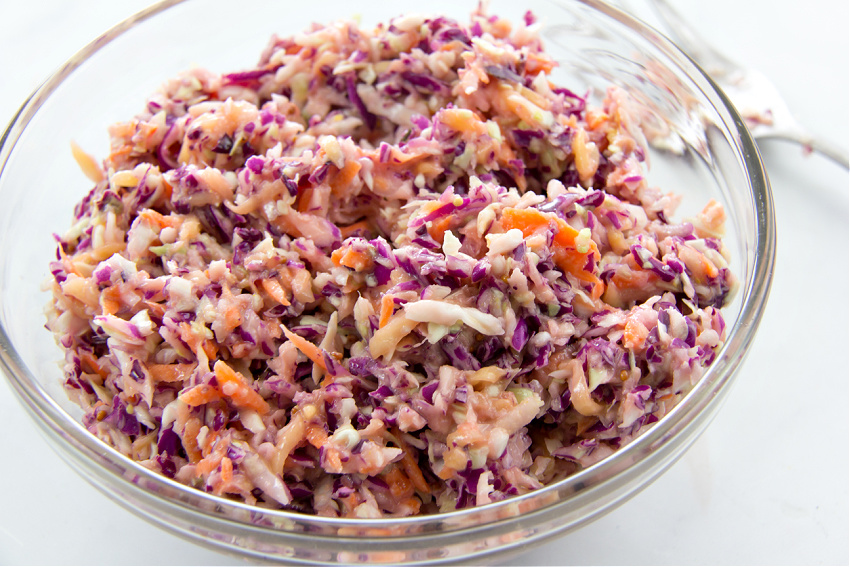 Replace the slider tops and cover your dish with aluminum foil.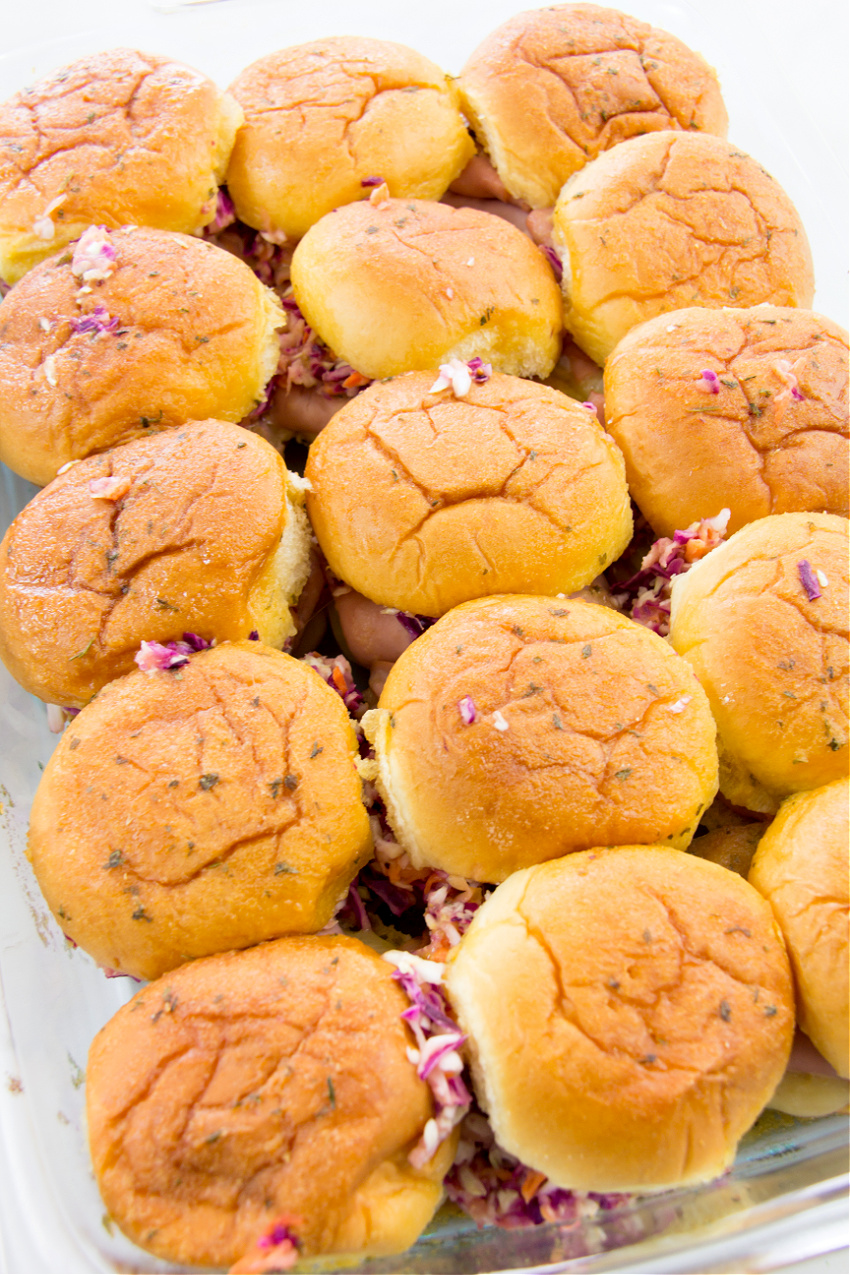 Please pin post for later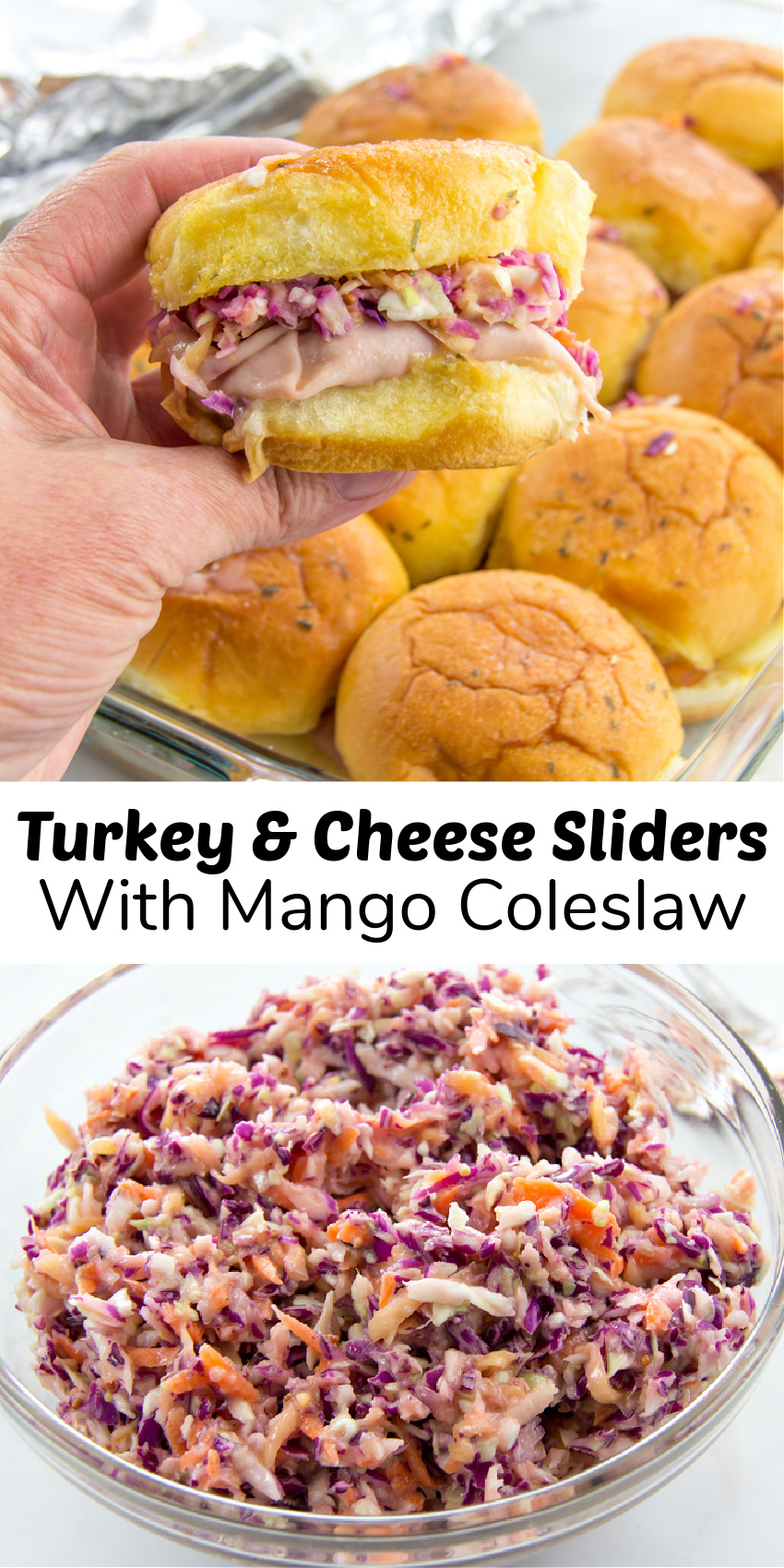 Homemade Mango Coleslaw
A delicious mango coleslaw to add to sliders or use as a side dish.
Keyword:
berry salad, coleslaw, side dish, sliders
Ingredients
2

cups

red cabbage

(shredded)

2

cups

green cabbage

(shredded)

2

ripe mango

(shredded)

2

medium-sized carrots

(shredded)

1

cup

mayonnaise

1/4

cup

champagne vinaigrette

2

tbs

yellow mustard

1

tbs

white sugar
Instructions
Combine all ingredients in a large bowl.