Are you looking for healthy and fun St. Patricks Day food ideas for the kids? We have 5 healthy ways to eat a rainbow, green fruit salad skewers, and we've turned out breakfast green too. Today we have a really fun and healthy meal idea for the kids that they are going to love.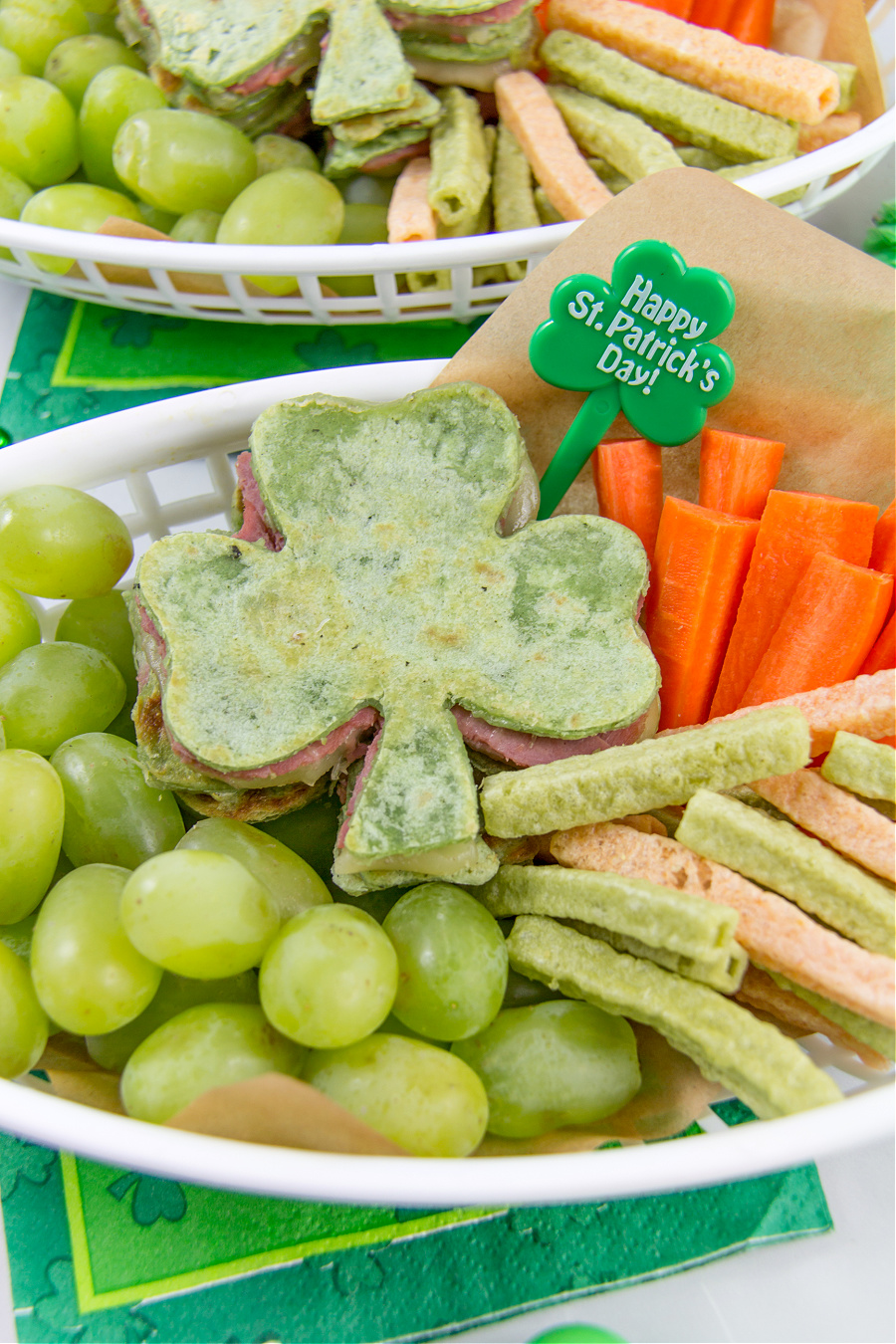 What do you give kids to eat on St. Patrick's Day? Are you looking for a healthy option?
Even the pickiest eater is going to love our fun and healthy basket complete with shamrock quesadillas. You can make a food basket like ours for a St. Patrick's Day party, or put all of the ingredients into a Bento-style box for the kids to take to school.
Let's start with making the shamrock quesadillas before we assemble our St Patricks Day food though.
Shamrock quesadillas
We used corned beef and Swiss cheese in our quesadillas, but if you have picky eaters who only eat Mexican cheese, or prefer chicken and cheese, then make your quesadillas to accommodate them. The shape will be the same, just switch out the filling.
Ingredients
Spinach wraps
Corned beef lunch meat
Swiss cheese
Shamrock cookie cutter
Sides: green grapes, carrot sticks, vegetable chips,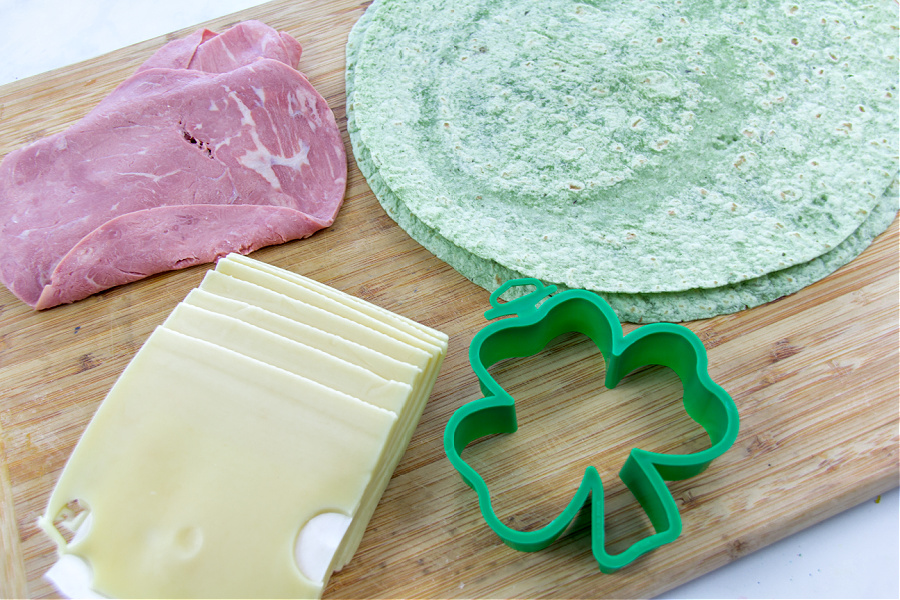 Instructions
The first step is to heat a nonstick skillet over medium heat.
Put a layer of Swiss cheese over a spinach wrap.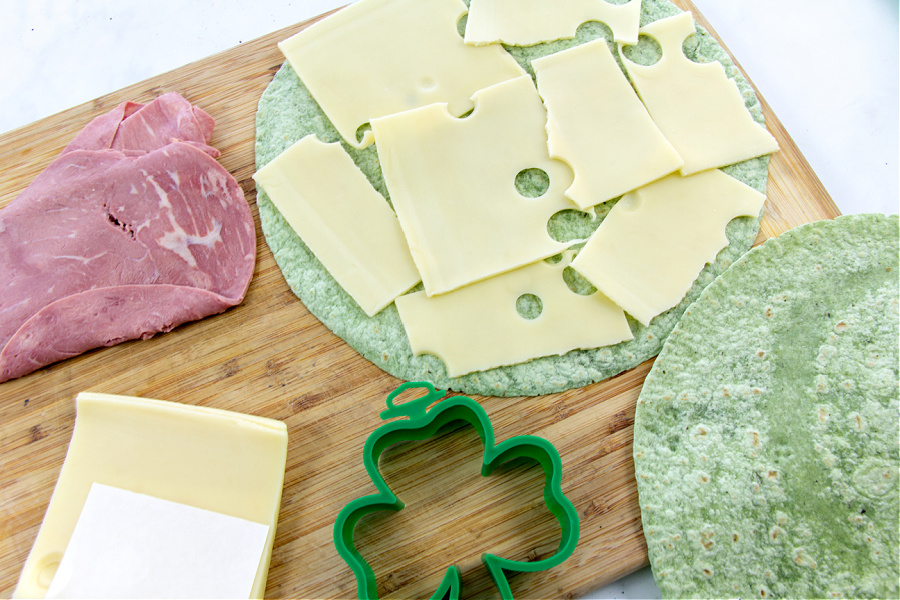 Add a layer of corned beef lunch meat over the Swiss cheese.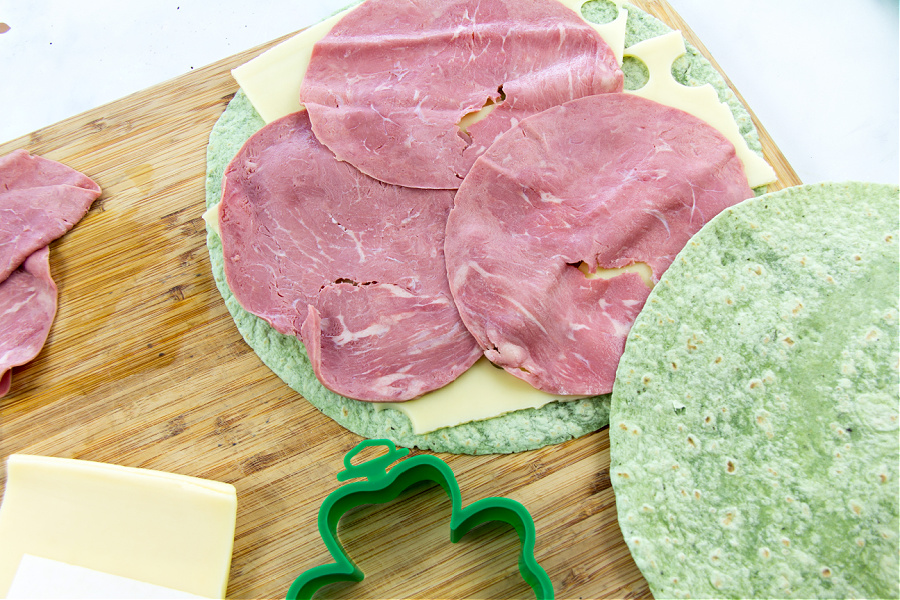 Put a second spinach wrap over the top, and then, using a shamrock cookie cutter, cut out shamrock shapes.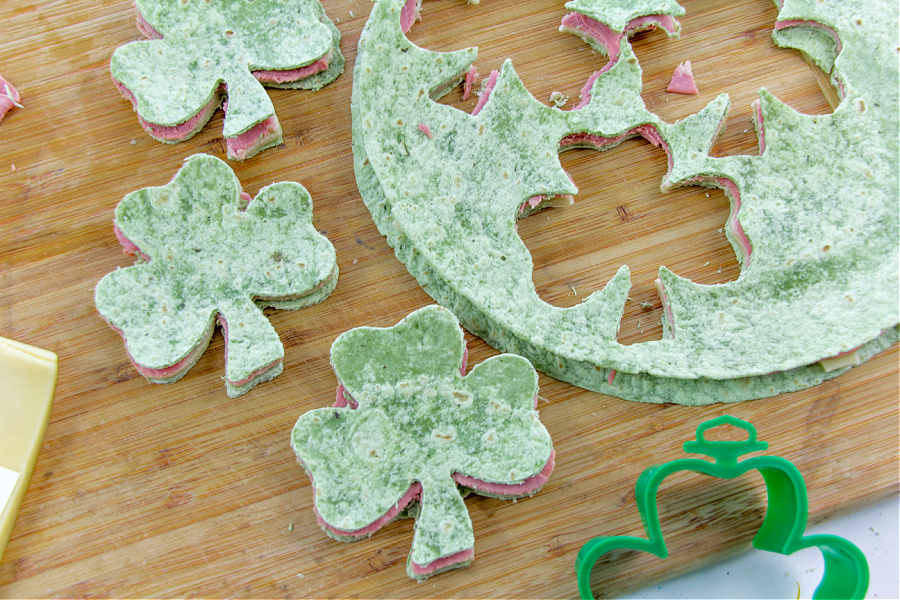 Heat the quesadillas for about 1 minute on each side until the cheese is melted.
Serve your shamrock quesadillas with green grapes, vegetable chips, and carrot sticks.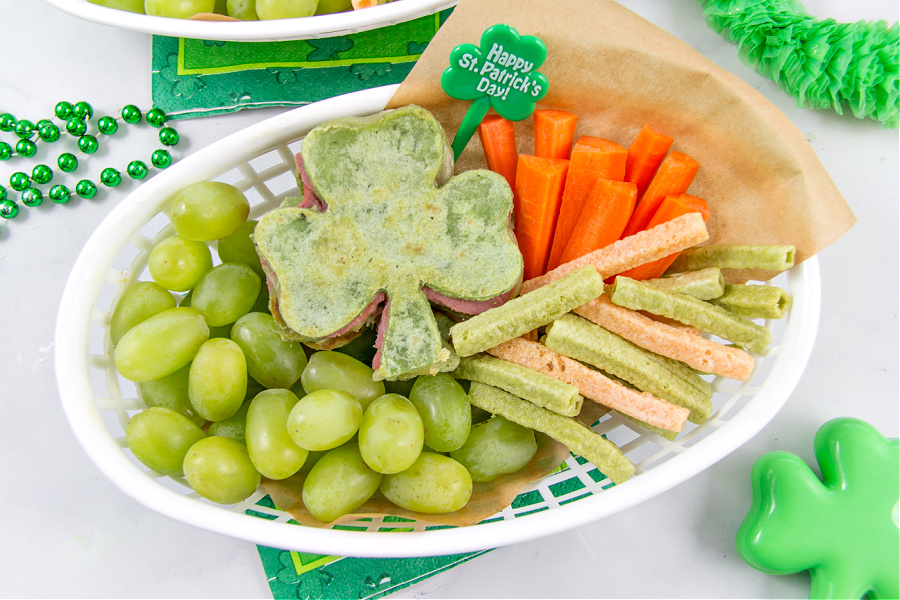 What other St Patricks Day food (or green food) would you serve your shamrock quesadillas with?
Please pin this post for later