I love rainbows! There, I said it. I can't help it. They were probably one of my favorite things to draw as a kid. So with St. Patty's Day just around the corner, I was excited to make rainbow cupcakes for the first time. As much as St. Patrick's Day is all about the green, we can't leave out the rainbow.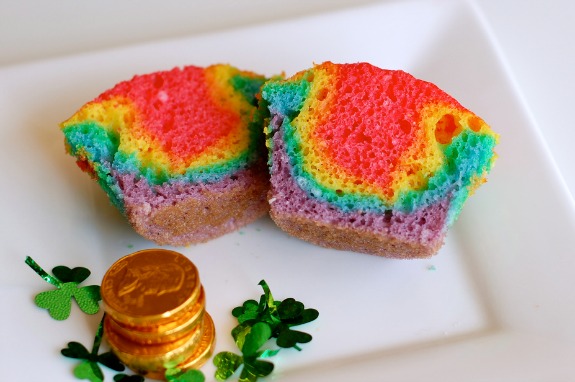 You can't really tell that they are rainbow unless you cut them open (but aren't they pretty when you do?). I even searched high and low in the stores for anything 'rainbow' to use as a cupcake topper…but with no luck (pun intended).
So we made our own. I love paper crafts, especially all the tools that go along with it, but when it came time to make little rainbows with clouds, the only tools that would work for the job were good old markers and scissors. :) Back to the basics.