What is more cheery than a rainbow? I don't think much. So how about making someone's day by giving them a rainbow in a can! It's sure to be a smile on a cloudy day.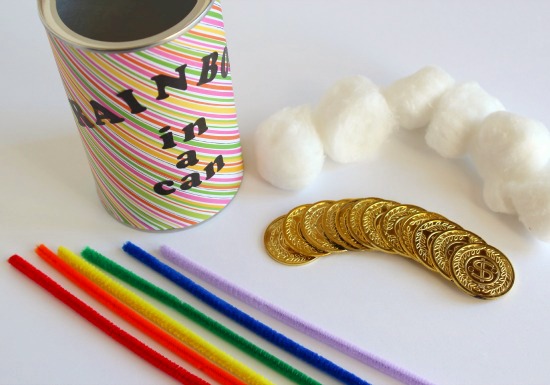 Supplies for Rainbow in a Can:
recycled can – any size

colored paper
double-sided tape
scissors
stickers
6 pipe cleaners in rainbow colors
cotton balls
gold coins – could be the chocolate kind
1. Cover your can with the colored paper. Cut it to fit around and add the tape to secure it.
2. Place stickers on the can to say "RAINBOW in a can".
3. Add your gold to the bottom of your can, as they have to find the gold at the end of the rainbow.
4. Curve your pipe cleaners in a rainbow row and place them inside your can.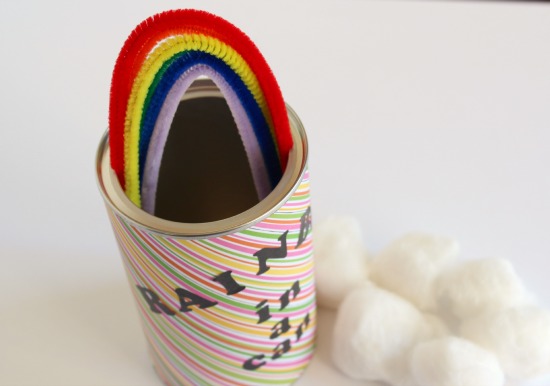 5. Top it all off with some cotton ball clouds.
Now your rainbow is ready to cheer someone up, perfect for spring!