We have boarded the Rainbow Loom train and can't get enough! With 3 children, it was bound to be a hit at our house. Although, I have to admit I've been making just as many as my kids!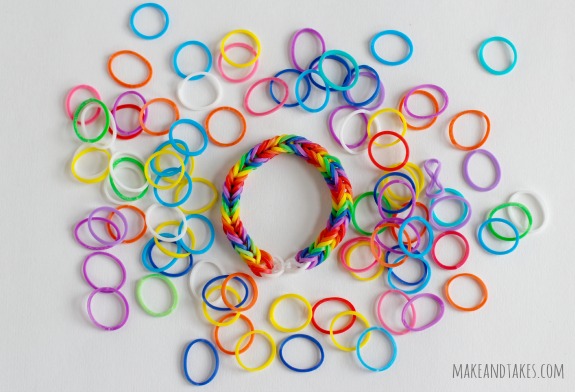 These bracelets are great for gifts to give to friends or to wear a different one every day, or even to celebrate your favorite sports team… Go Hawks!
The Fishtail Pattern is our personal family favorite. It's super simple and my 5 year old can make one without any help.
You simply need:
You can find all sorts of different brands of loom, but we do like the good ol' Rainbow Loom. It's super sturdy and we can all make fishtail bracelets at the same time.
If you want to make a few of these for a good cause, join The Rainbow Loom Project! Stacy over at Kids Stuff World shares how you can rainbow loom and donate to help support children and teens for AHOPE for Children in Ethiopia.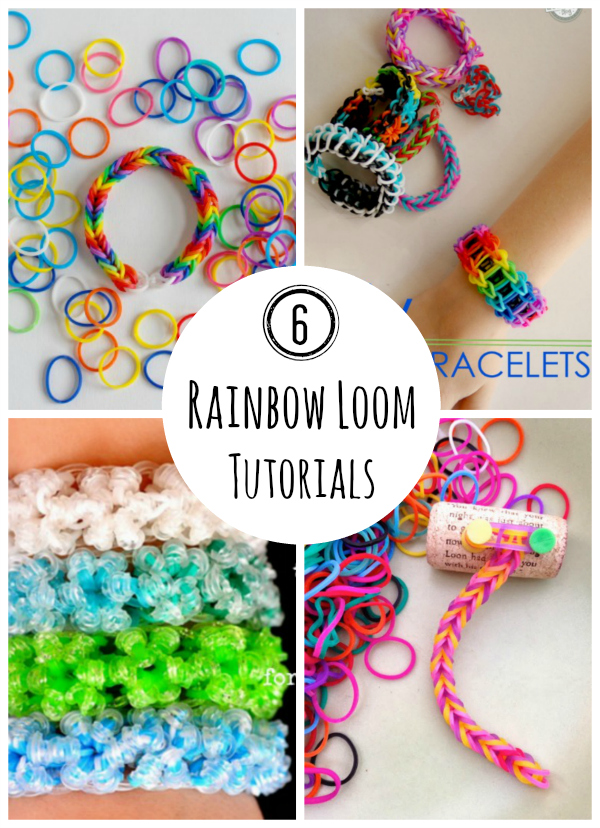 6 Super Cool Rainbow Loom Project Ideas
1. Rainbow Loom: the inventors of this crazy cool loom have a site dedicated to all sorts of fun rainbow loom video tutorials. If you're just getting started, this is the place to stop first!
2. Loom Love: Loom Love has loads of tutorials, from really simple to very advanced. This pattern would look great in any color combination, but how pretty is this colorful Rainbow Fishtail bracelet?!
3. Kids Activity Blog: With 9 band-tastic tutorials to choose from, you'll be the coolest loomer in school. Our favorite is the ladder pattern! How many can you and your friends master?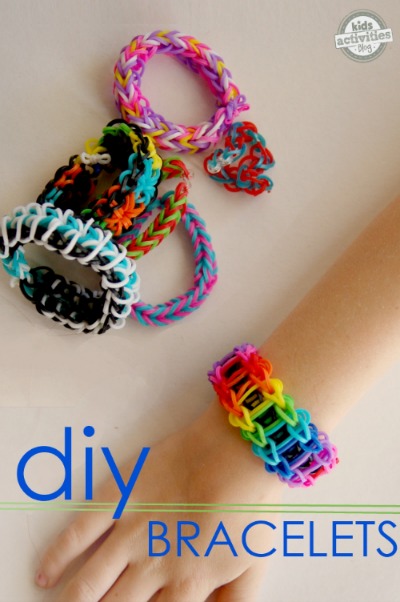 4. Cool Mom Picks: The ultimate guide to band tutorials for more advanced looming! See how amazing these band bracelets can get. These awesome bracelets even look like they have a little sparkle to them! So neat!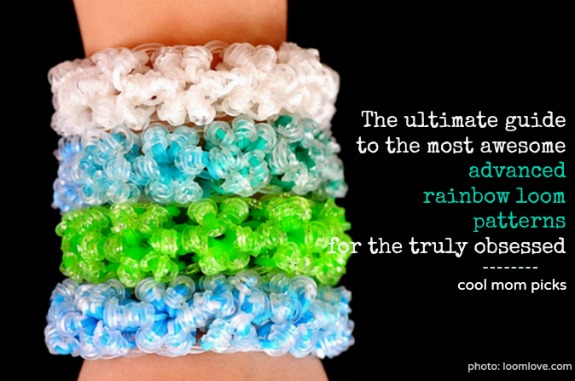 5. The Loomatic's Guide to the Rainbow Loom: This interactive guide is chock full of great ideas and designs for your bands. There are enough ideas here to keep you busy for months! Check it out if you're a "Loomatic!"
6. Lil' Loom: How about making your own handmade loom, perfect to put in your pocket for on the go. These mini looms would be great for traveling or even for giving as gifts to friends who are also loom obsessed! I love this idea from Maya Made!