Not only is this coffee filter science for for the kids, adults will love it too! It's pretty magical to watch the rainbow of colors come alive through this experiment!
We're using coffee filters and markers to make amazing tie-dye rainbow colors! Markers, coffee filters, and water – that simple! It's such a fun color rainbow marker experiment with kids, my girls were going gaga for it! Now we have all sorts of beautiful colored coffee filters to craft with!
Rainbow Marker Coffee Filters
I first found this idea over at Buggy and Bunny and their Chromatography Color Experiment. We had to try it… but we put our own spin on it – rainbow style! Although honestly, as much fun as these rainbow markers are for the color, Buggy and Bunny uses black and brown and they give the best colors, all swirly. Be sure to go check those out. My girls are itching to craft those colors next!
Watch the How-to Video
Supplies:
white coffee filters
markers in rainbow colors
small glass jar or drinking cup
water
newspaper
Instructions:
1. Color a large circle with your marker onto your coffee filter. Add the circle of color just at the base of the lines on the filter, there's that round area at the bottom. This way your marker won't bleed too fast and make the water color the whole filter one color instead of tie-dye! TIP: do this over newspaper as the markers can bleed.
2. Fold your coffee filter in half. Fold it in half again and again – quartered. This will expose that white un-markered center at the point.
3. Fill your glass with 1-2 inches of water. Make sure only the tip of the filter is touching the water.
The water travels fast, within just a few minutes, you'll have this look pictured below! It's amazing to watch!
Science:
I talked to my kids about the process of water with the filter, and how the color can travel and spread through the filter with an agent like water.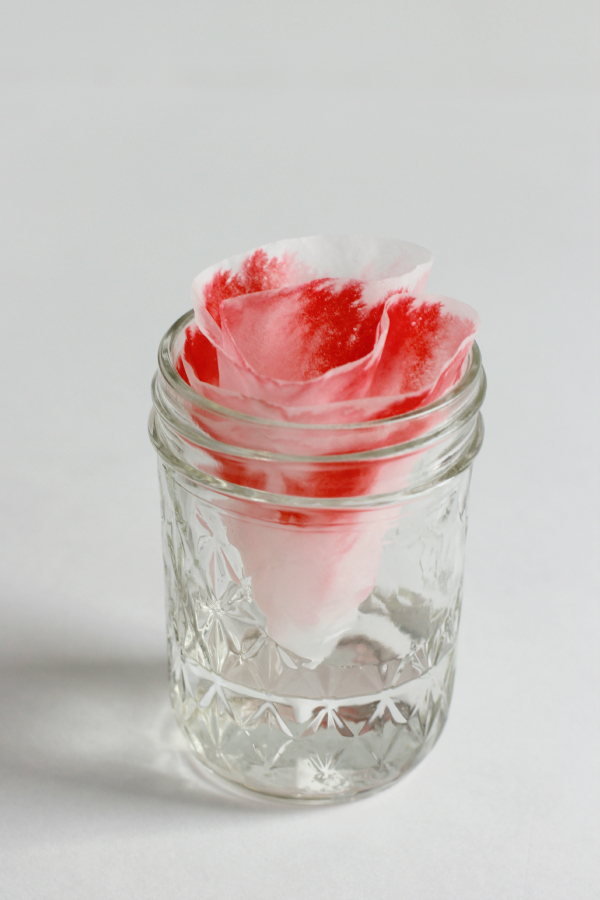 We did this for each of our rainbow marker colored coffee filters!
I was laughing through documenting these because after every photo I took, the water would travel more and more and more. I had to hurry to take a before and after pic!
Here they each are at the start…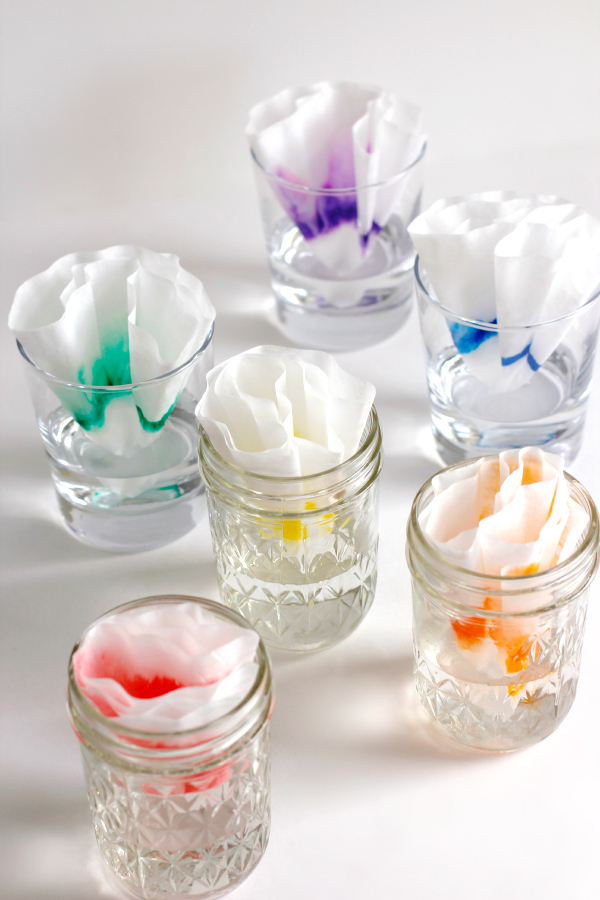 …and here they are 30 minutes later! I think the purple is my favorite!
4. Once you have your filters colored as much as you'd like, about 30-40 minutes, take them out of the water and let them dry on newspaper.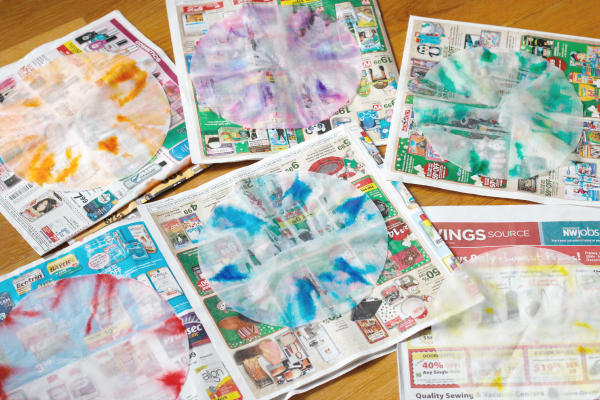 They actually don't take too long to dry. You can pick them up after a little bit and wave them or blow on them. After an hour we had rainbow coffee filters to craft with!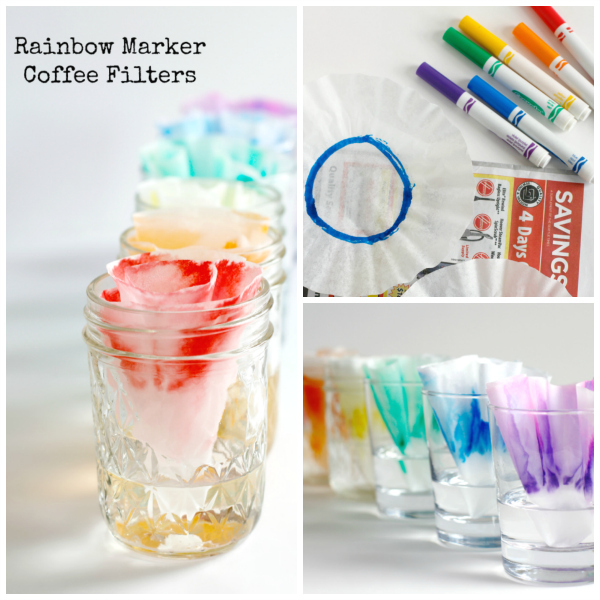 Now you have your colored coffee filters, here are a few ideas for crafting with them!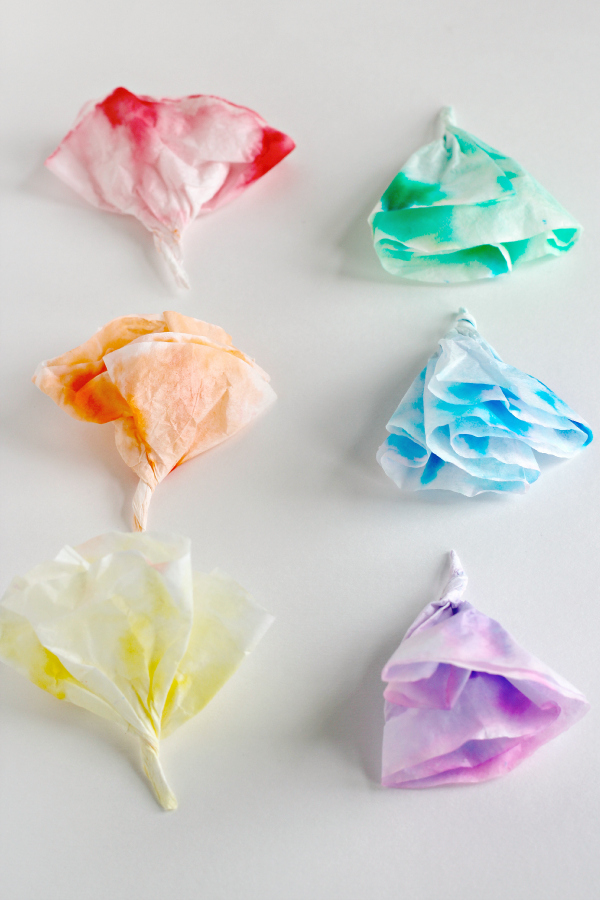 More Rainbow Marker Ideas
*Originally posted 2/25/15