We don't have the Rainy Day Blues anymore and want to help you get over them too. It is the first of June and a rainstorm hit the area, kept us up all night. So to mend those blues, we made a Rainy Day Jar.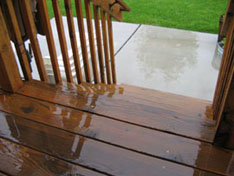 Find an empty clean jar with a lid, (ours is a mason jar that used to have pears in it, thanks Mom). Then get some paper and start to cut strips. "This is what we have to do…" says Matthew. "First, I'll make a cut". Then write up your activities to put into the jar. Lucy wanted to help too.

Then talk about things that you can do. Here are some of the things that we came up with.
Then fold the paper strips up and put them in the jar.
We made a paper topper for the jar and a label, too. We named ours Rainy Day Jar, but I am sure there are more creative ways to do it. We have made one of these jars before to help us be more creative on Sunday's, church day. So we made a Sunday Jar.

Now the best part. Pull out one of the papers, read what is on it, and do the activity. But if you are like Matthew, you keep pulling them out until you get the one you really wanted. Nope. You have to do the one that was pulled out first. I save those that have been pulled out before in a baggie near the jar. Then when it is empty, put them all back in and start over.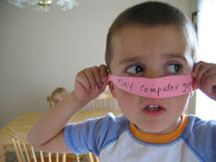 Now we have a jar that will help us not have the Rainy Day Blues. Have fun making your Rainy Day Jars to help scare the rain away.