Sausage Waffles walk the line between sweet and salty, lending a great balance of flavors. A whole wheat waffle batter is given a boost when smoked Polish sausage is sliced up and mixed into the batter. With a bit of butter and a necessary dose of maple syrup, the waffles are complete. I found that the saltiness of the sausage contrasted beautifully with the sweetness of maple syrup, giving a real variety to each bite.
Sausage Waffles for Sunday Brunch
Sunday brunch is a well honored tradition in my household. Among the rotation of pancakes and hash browns is an often requested spread consisting of waffles and fruit with a side of sausage. When brunch rolled around this week, I began cooking up our favored meal. After the sausage was cooked and the waffle iron was heated up, my friend suggested combining the two to create an "ultimate waffle." At first, I found the idea a bit strange, but after reflecting over how much I enjoyed soaking up extra syrup with slices of sausage, the idea quickly grew on me.
I sliced up the sausage, dumped it in the waffle batter, and the rest is history.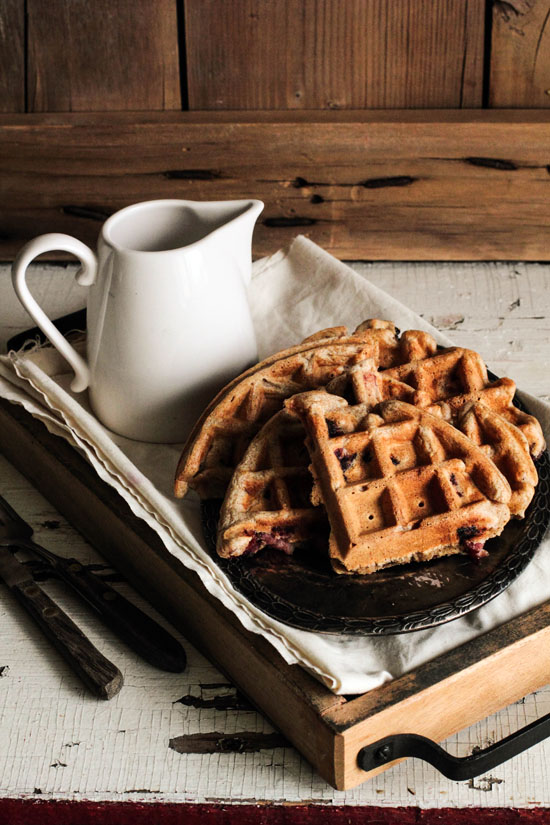 As a bonus, extra waffles can be heated up with a toaster the next morning for a quick meal. Since the sausage is already in the waffles, the mixture of carbohydrates and protein can give you a balanced breakfast as you rush out the door.
While I much preferred the flavor profile of a good Polish sausage, you could certainly substitute in another favorite to suit your own tastes.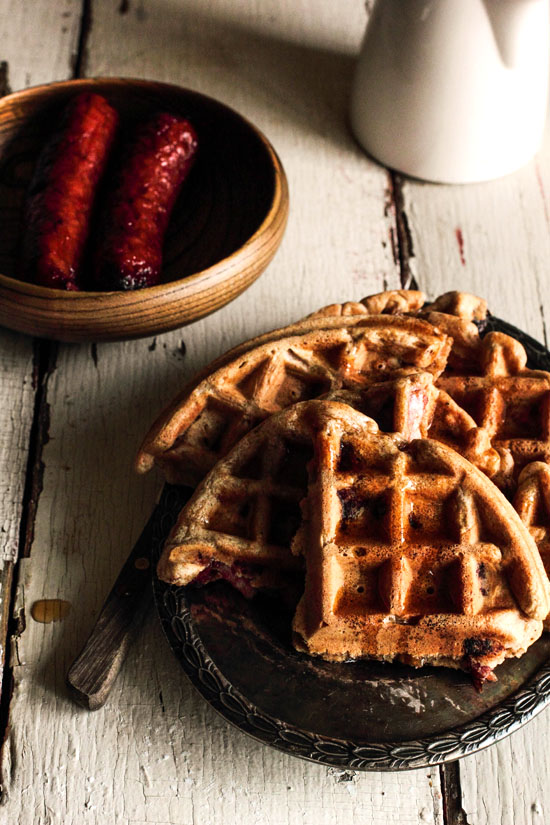 Sausage Waffles
Yields 3-4 servings
1 cup (120 grams) whole wheat flour
1/2 cup (60 grams) all-purpose flour
2 tablespoons granulated sugar
2 teaspoons baking powder
1/2 teaspoon salt
1 large egg
1 1/2 cups (350 ml) milk
3 tablespoons vegetable oil
1 teaspoon vanilla extract
About 1/2 pound (225 grams) Polish sausage, fully cooked and diced
Preheat waffle iron.
In a large mixing bowl, whisk together the flours, sugar, baking powder, and salt. In another bowl, whisk together the egg, milk, vegetable oil, and vanilla extract. Slowly whisk the wet ingredients into the dry until just incorporated (the batter may be a bit lumpy and that's okay). Stir in the cooked sausage pieces.
Cook the waffles in the waffle iron according to the manufacturer's instructions.
Serve warm, topped with butter and maple syrup.