I've talked before about how our family participates in school lunch and how I'm happy with what my kids are being served. Well, I'm partnering up with the SNA and Tray Talk once again, an M&T sponsor, to talk about the real heroes in the lunch room.
Enter our own School Lunch Superhero, Miss J!
My kids love Miss J. And so do I. She knows the kids names, talks to them like they are people, and gives high fives when they punch in their numbers, woot!
We love lunch time! Have you eaten lunch with your kids at school yet? It's very entertaining to say the least!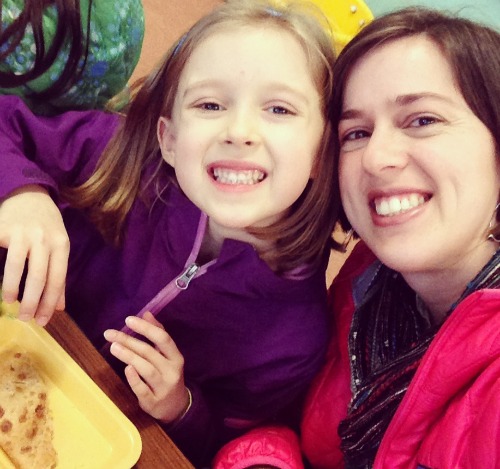 We are happy to be celebrating Miss J, and the other lunch workers, on School Lunch Superhero Day coming up next Friday, May 3rd.
Tray Talk is providing these darling cards, free printables to download, and give to our lunch workers. These drawings come from the fabulous graphic book series "Lunch Lady" by Jarrett J. Krosoczka. My kids love these books. You can even win a whole set of them on the Tray Talk facebook page! Kapow! And there's also a few other fun activities to celebrate your School Lunch Superhero!
If you'd like to craft up a fun gift to give your superhero as well, here are some fun DIY ideas your lunch worker would love to receive:
So be sure to take some time this next Friday, May 3rd, to celebrate the School Lunch Superheros in your neighborhood!