Now that we've done a little practicing by making a fabric bookmark and a drawstring bag, my son is ready for our next project: Sewing a T-shirt Bag. This is probably the easiest project out there. All you do is sew one long line. That's it! And it makes such a fun and functional piece. The best part is you don't have to sew a perfect line. Your bag is going to look great even if your stitched line is a little off, perfect for a beginner.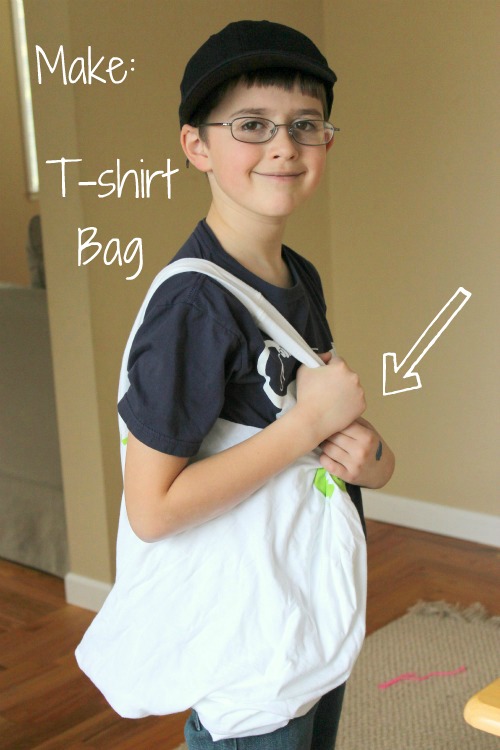 We found an old t-shirt we had that didn't fit so well to practice on for our first time. But these would actually be really fun and cute to make with special t-shirts the kids have outgrown, recycling them into something new. Or you could even buy a few t-shirts for this purpose, to get the right color or wording for your bag. These bags are great for the beach or the park… summer here we come!!
How to Make a T-shirt Bag
Supplies: 
cotton t-shirt, any size works. This just depends on the size of bag you'd like.
(don't mind the wrinkles :)
scissors
sewing machine or needle and thread
Instructions:
1. Start by cutting off the sleeves of the shirt. We cut right inside the seam of the arms. You'll also want to cut off the neck line of the shirt. This makes for a larger space to hold the bag on your shoulder and to open it up and put things inside. So how much you cut it is up to you.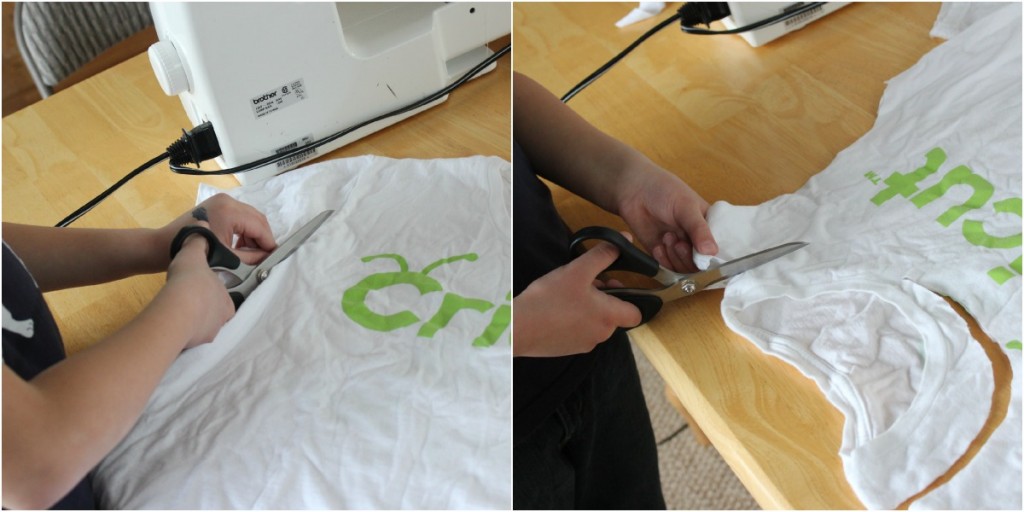 You can also fold your shirt in half and cut it this way to make sure your sides are even. Either way!
2. Turn your shirt inside out and match up the bottom edges of the t-shirt together. You can pin this or just watch the edges and make sure they are together as you sew. Sew these together, starting and ending with a back stitch to help the thread stay put. You simply sew a straight line.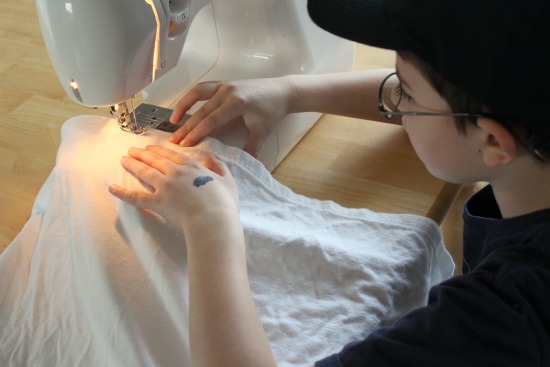 3. Turn your shirt back out, with the front side out, and you're done. It's that simple!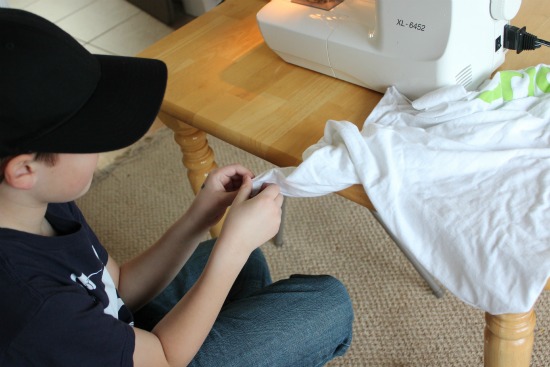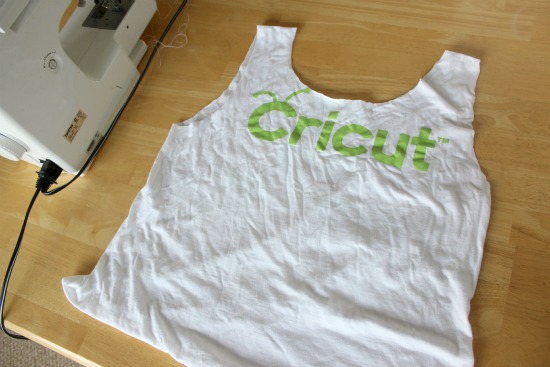 Now your new T-shirt Bag is ready for groceries or toys, handmade by YOU! But beware: these are addicting. We now have a whole set of t-shirt bags to take everywhere!
What are you sewing with your kids??