When that cold winter weather hits, I get so excited to pull out my slow cooker! I use it all the time in the fall and winter. I've found 9 Now Ideas for Slow Cooker Winter Meals you're going to really enjoy.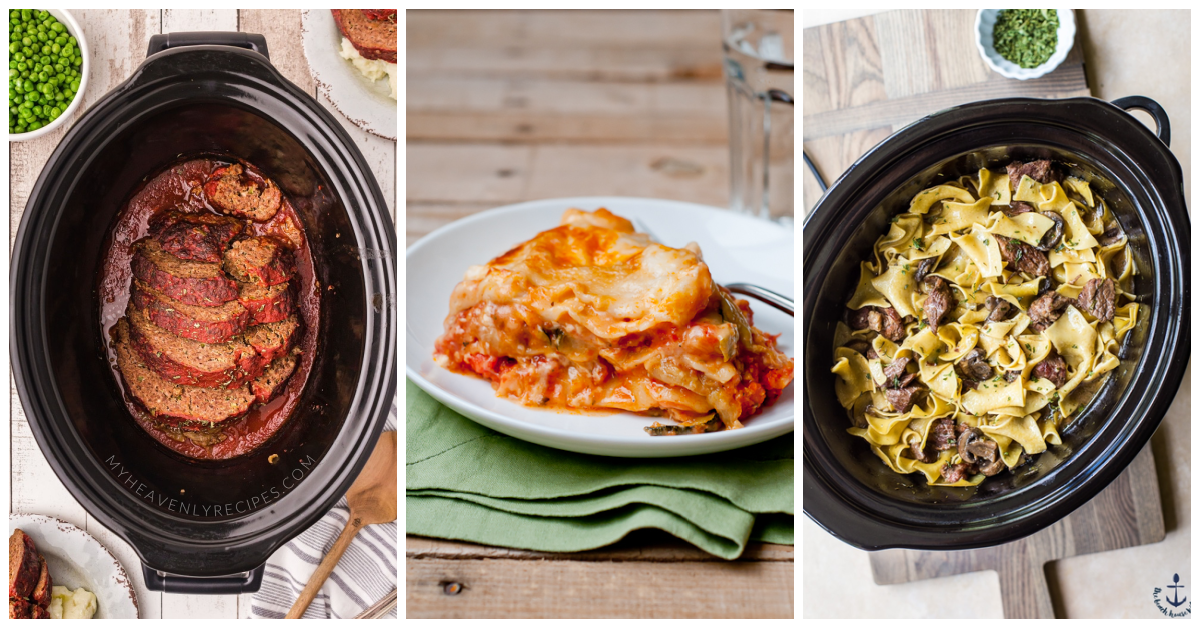 There's nothing better than throwing a bunch of ingredients into a slow cooker in the morning and opening it up hours later to a delicious cooked meal. With two CRAZY little boys, my slow cooker is my best friend. They are into everything and anything and I just can't make dinner and watch them at the same time. I have my go-to slow cooker meals but I wanted to find more!
9 Slow Cooker Winter Meals
1. Slow Cooker Roast Beef with Fennel: It can be intimidating to try something new. And fennel is pretty intimidating, especially if you aren't sure if you like its mild anise flavor. Fennel goes very well with pork, but also beef. Add some sliced onions and give the roast beef a quick rub with some crushed fennel seeds mixed with salt and pepper.
2. Slow Cooker Beef and Noodles: Talk about comfort food! Tender flavorful beef AND soft yummy noodles?? Sign me up. (via The Beach House Kitchen)
3. Slow Cooker Lentil Sloppy Joes: Want your kids to start helping in the kitchen? Start with these slow cooker lentil sloppy joes. With no hot oven or burner to worry about, they will confidently be able to fix your family dinner with just a little help!
4. Slow Cooker Chicken Burrito Bowl: I love a bowl filled with all my favorite ingredients. These chicken burrito bowls sound and look incredible!! Can't wait to try this recipe. (via Kitchn)
5. Slow Cooker French Dip Sandwich: Name me a better combo than sliced beef, melty cheese, and a toasted fluffy bun. All dipped in an flavorful "au jus". (via Butter Your Biscuit)
More Slow Cooker Winter Meals:
6. Slow Cooker Roasted Vegetable Lasagna: This slow cooker roasted vegetable lasagna is perfect for a simple dinner idea. The flavor is fantastic and it's so simple to make.
7. Crockpot Meatloaf Recipe: My husband loves a good meatloaf recipe. This is the perfect family dinner meal to make. Serve it with some vegetables or a salad! (via My Heavenly Recipes)
8. Crockpot Whole Chicken: I've always wanted to cook an entire chicken in the slow cooker. This recipe seems really simple and really delicious. Definitely saving this one. (via The Little Kitchen)
9. Crockpot Potato Soup: Creamy, cheesy potato soup topped with all the toppings. Bacon, cheese, sour cream, and some green onions. (via Spend With Pennies)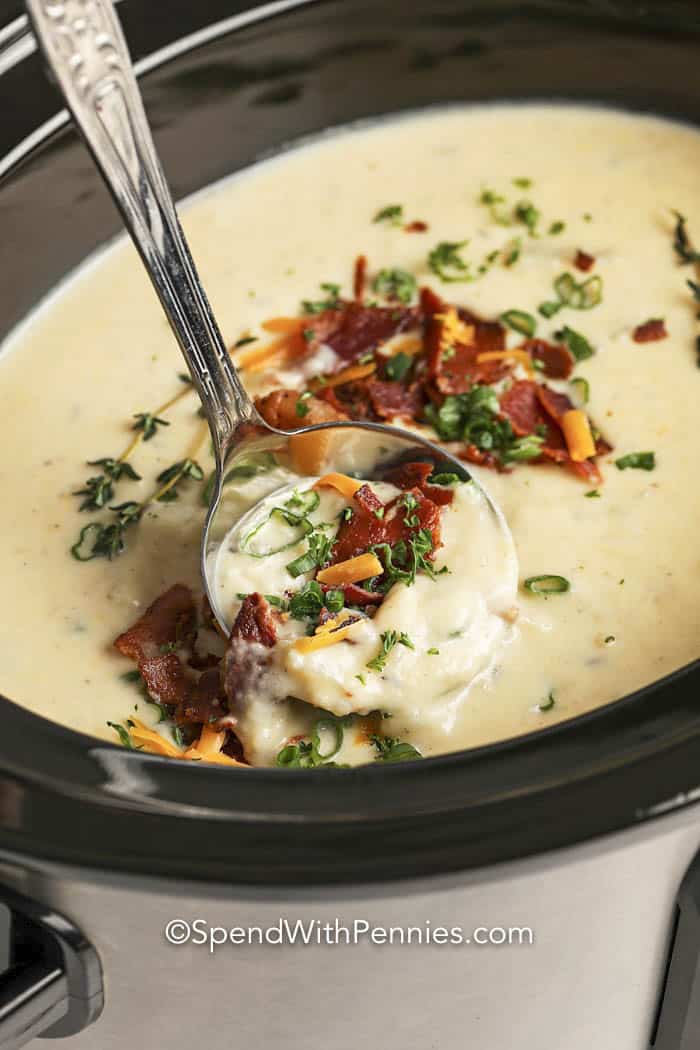 BONUS RECIPE:
Try our Slow Cooker Shredded Chicken Recipe – perfect for prepping your chicken ahead of time and getting it ready for meals all week long!
Pin these recipes for later!