Whether you need an activity to keep the kids busy indoors or you're traveling on a family road trip, these Sticky Note Window Pictures are a hit! They can be easily created using any window and make for some fun and inventive creations! And the best part… mess free!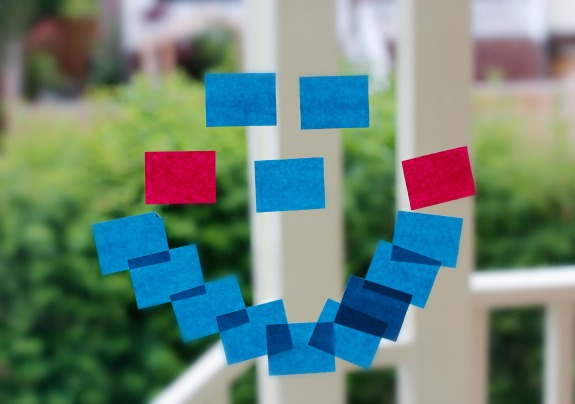 Supplies for Sticky Note Window Pictures:
sticky notes – in all shapes, sizes, and colors
crayons – optional
Hand the kids a pile of sticky notes in all sorts of colors and shapes, and let them create! That's it!
The possibilities are endless for what they might come up with. Shapes, designs, stories!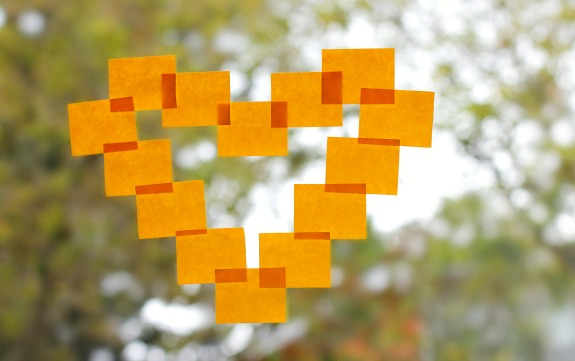 These sticky notes can be used again and again. They can be torn into different pieces and shapes, re-stuck into different pictures, and written or colored on.
My girls started to label their pictures and tell stories about what their creations were all about. "This is a girl's face and she is smiling and sticking out her tongue!"
You can also transfer these labels and stories into a notebook or onto a larger paper to save! Make a whole story book with your sticky notes. Have fun with your sticky note creations!
Want more Road Trip Ideas for Kids: