Sugar cookies just make me happy! I love making them for all seasons. Flower-shaped cookies for spring, pumpkin-shaped cookies in the fall, snowmen at Christmas, and heart-shaped cookies for Valentine's Day! They are everyone's favorite cookies to make and eat at our house! I have so many memories of making sugar cookies with my grandparents and parents and now I love making them with my kids. Mixing the dough, rolling it out on the counter, and cutting out different shapes. Then the best part- decorating! Possibilities seem endless when it comes to different colors of homemade frosting and sprinkles of all shapes and sizes. I am always on the lookout for the best sugar cookie recipe. I've found 9 sugar cookie recipe ideas (as part our our 9 NOW idea series) that I think you're going to love trying!
9 Sugar Cookie Recipes
1. Soft and Fluffy Pink Frosted Sugar Cookies: I love a good pink frosted sugar cookie. Pink frosting just tastes better than other frostings doesn't it? These are soft and chewy and delicious!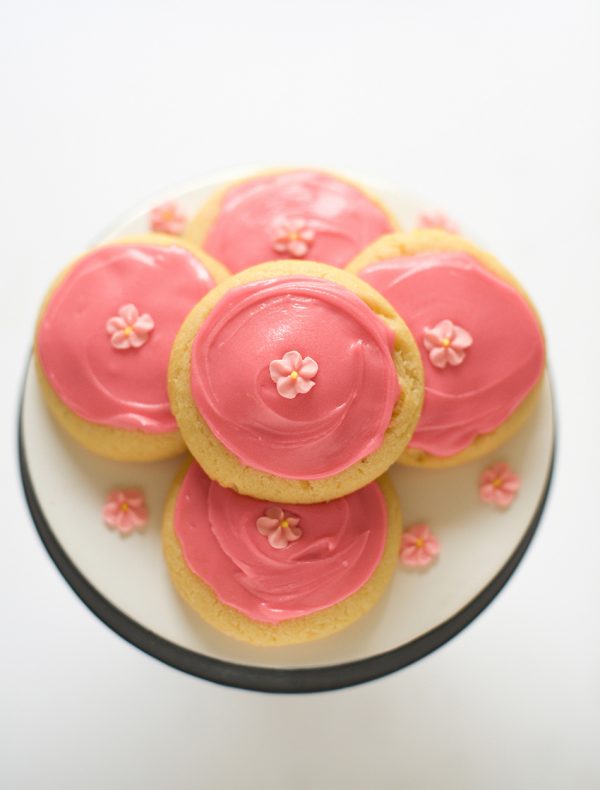 2. Easy Pillowy Soft Sugar Cookie Recipe: These sugar cookies are pillowy soft with hint of vanilla flavor. Super tasty and really easy recipe to follow! (via Pretty. Simple. Sweet)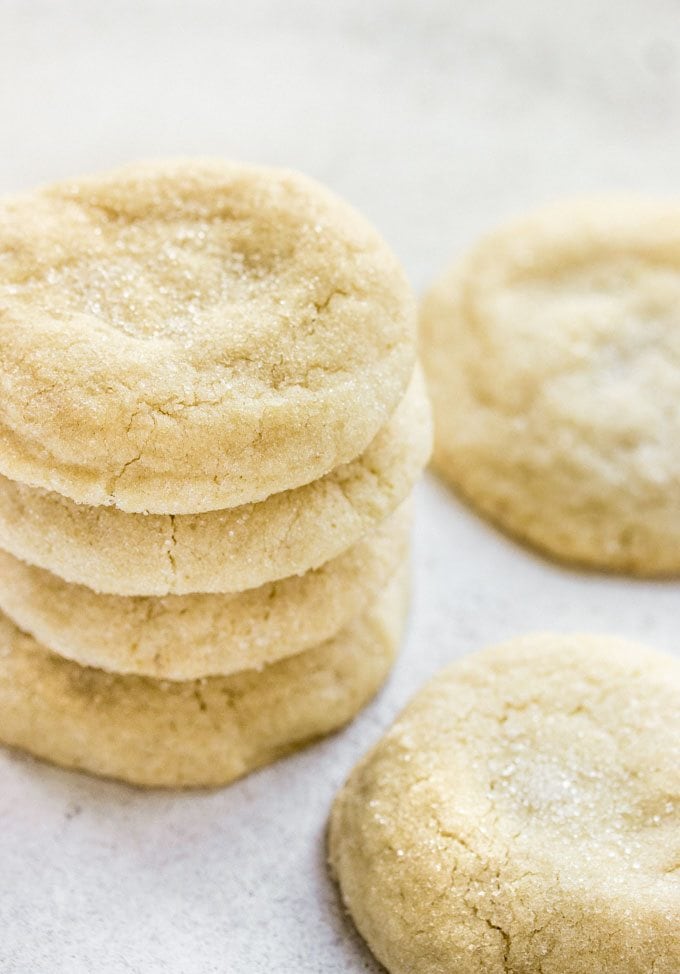 3. Chocolate Sugar Cookie Recipe: I have always wanted to try making chocolate sugar cookies! Don't these look so yummy? My mouth is watering just reading the recipe. (via Sweetopia)
4. Cake Mix Fruit Pizza Cookie: I love a sugar cookie turned fruit pizza! It's so fun to make these as a family for dessert on pizza night. Cut up your favorite fruit and get started.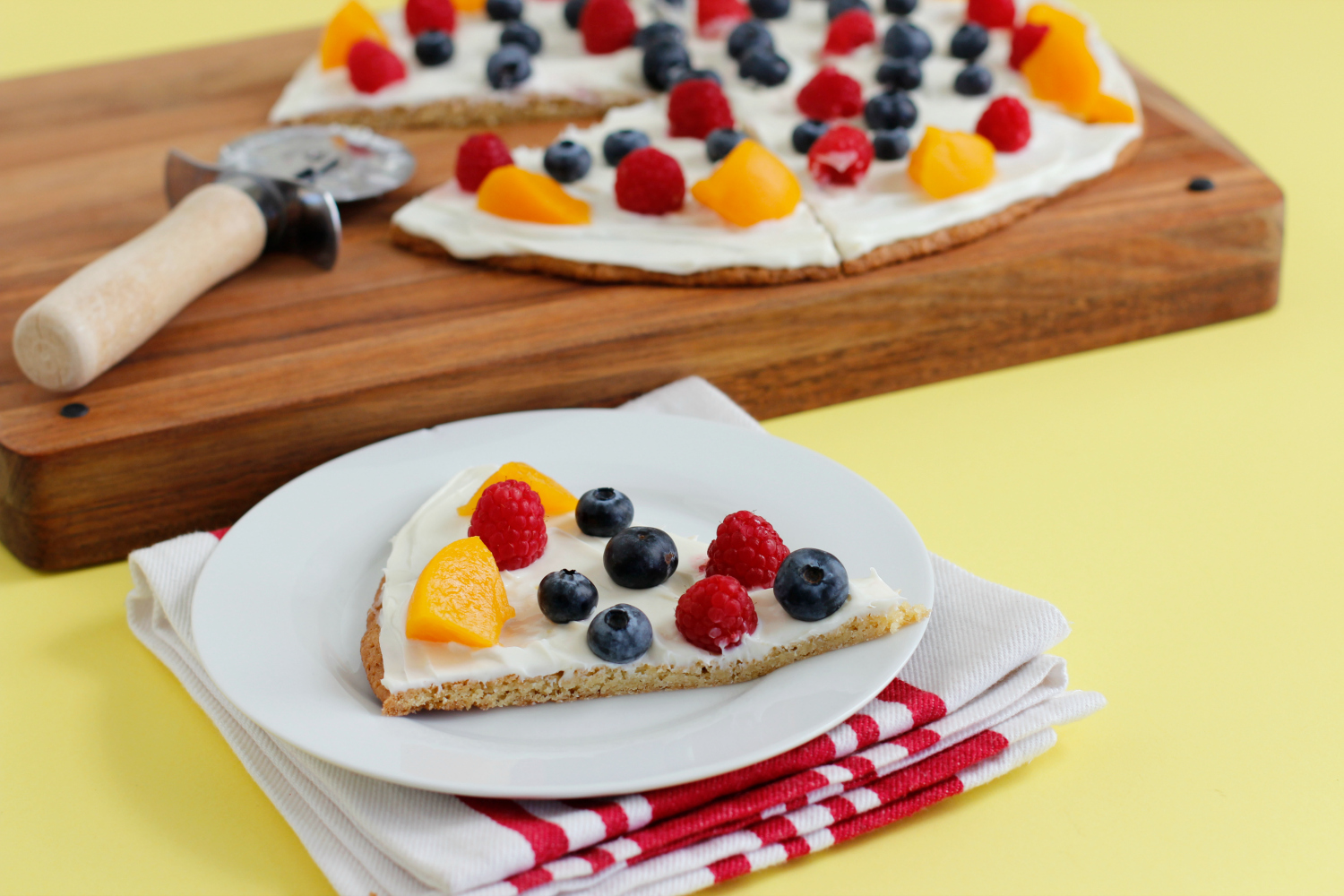 More Sugar Cookie Recipes:
5. Cinnamon Roll Cookies: Take a basic, but tasty, sugar cookie recipe and turn them into these amazing cinnamon roll cookies! Love this yummy transformation. (via Sally's Baking Addiction)
6. Shortbread Cookie Sticks: How fun and happy are these shortbread cookie sticks covered in sprinkles? These would be so cute for a birthday party or a gift to a friend.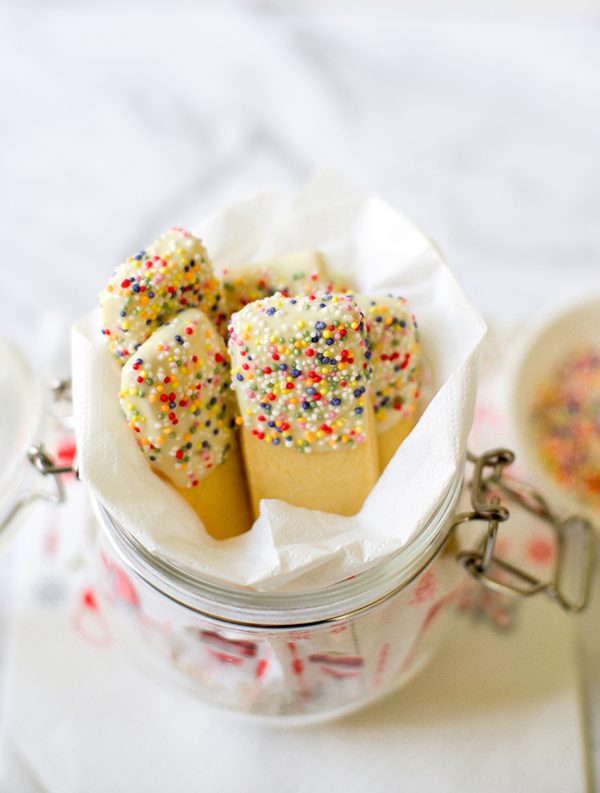 7. Donut Sugar Cookies: Well, aren't these the cutest sugar cookies you've ever seen? I love anything donut themed. (via Veronika's Kitchen)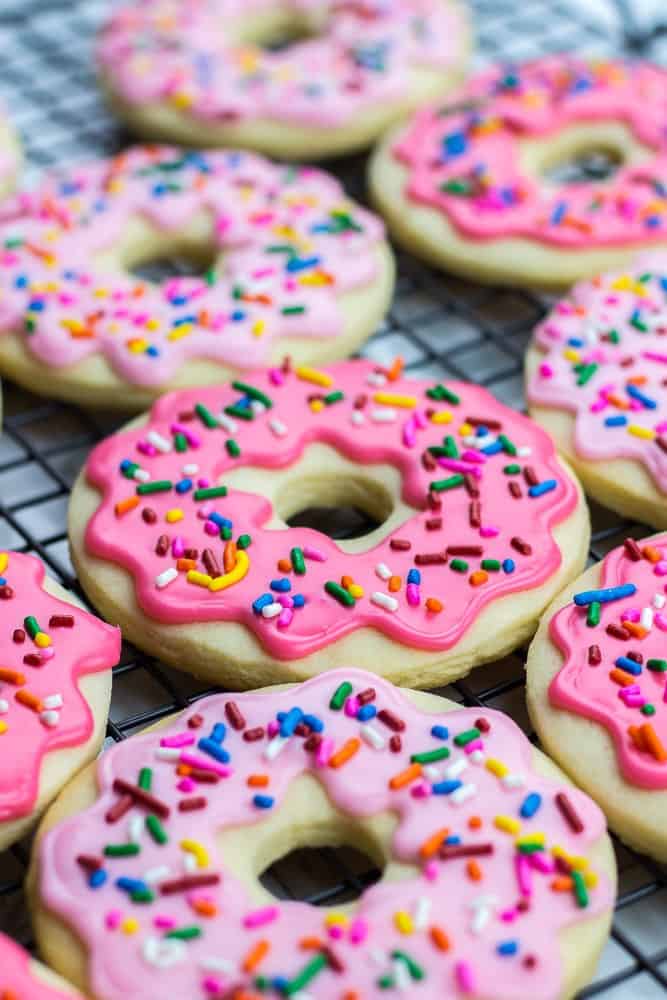 8. Soft and Chewy Lemon Sugar Cookies: I love sugar cookies with a lemon flavor! It's zesty, fresh, and perfect for spring/summer. (via Host The Toast)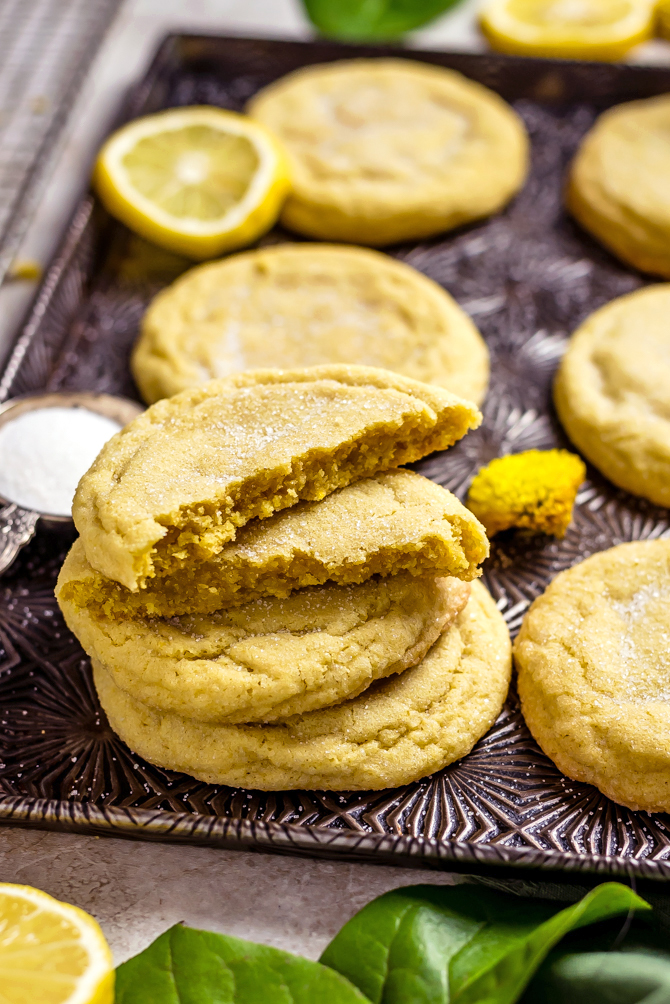 9. Red Velvet Cookies: Wouldn't these red velvet sugar cookies be perfect for Valentine's Day? I love their dark rich red color. So beautiful! (via Wine and Glue)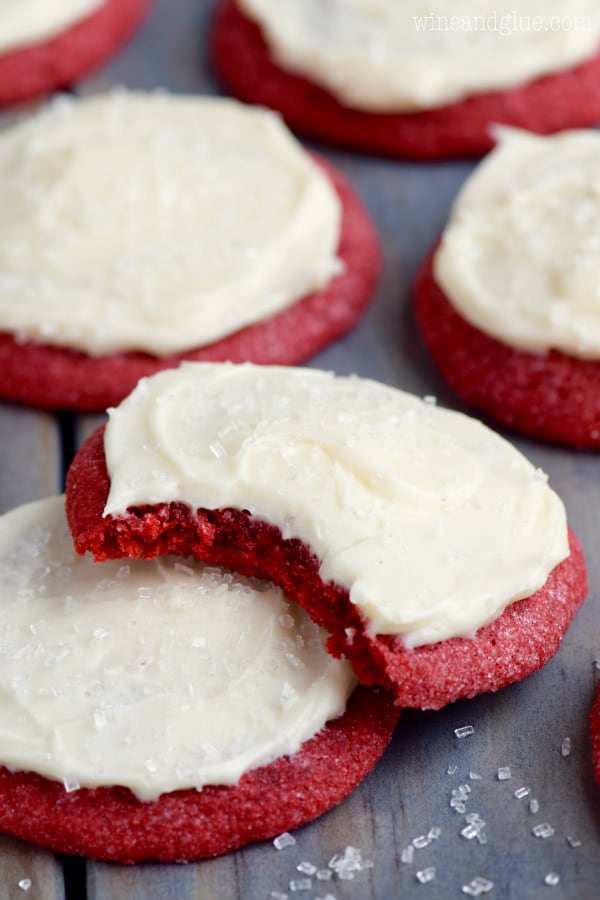 Have fun baking with your kiddos!!