Guest Post by Craftzilla of Glue Gun Crafts
Take a cute little sugar pumpkin and create the place setting and party favor for the holiday season with this earth friendly craft!
Supplies for Sugar Pumpkin Potted Plant:
Sugar pumpkins
Winter pansies or any other potted winter flower
Solid color cardstock
Printed cardstock
Toothpicks
Felt tipped pen
Glue gun
For the pumpkins:
Start by cutting a circular hole in the top of the sugar pumpkins and scrape out the seeds and goop like you would for carving jack-o-lanterns.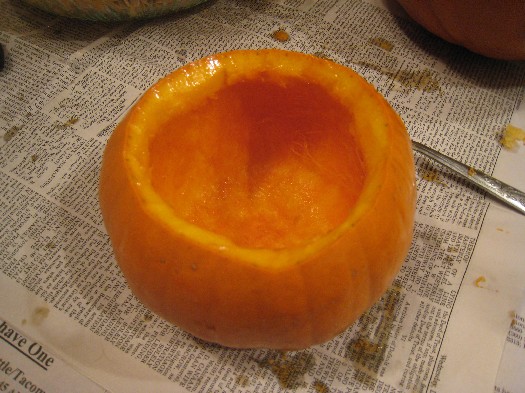 Take your winter flower out of it's container and place into the pumpkin, gently pushing down the corners and securing the plant in the pumpkin.
Wipe the pumpkins down so they are nice and clean.
For the cards:
Cut the solid color cardstock into 3inch by 2inch rectangles. Cut the printed cardstock into 3inch long by ½ inch wide strips. Glue one strip onto the top of each solid colored card.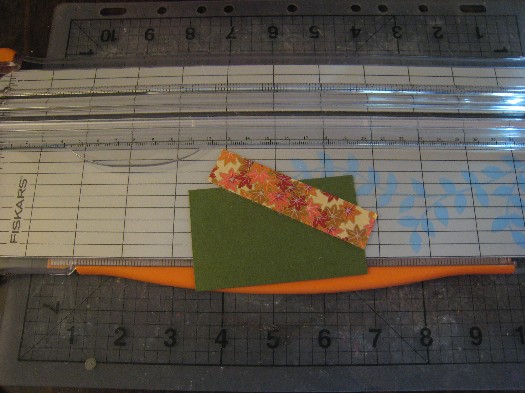 Using the felt tipped pen, write on the instructions for care of the winter flower, per it's care card or store instructions.
Flip the card over and place a 1 inch long line of hot glue with the glue gun and set the toothpick in the glue.
When the glue has hardened go back over the toothpick in a criss cross pattern from side to side connecting the cardstock and the toothpick securely.
Place the card in the dirt of the pumpkin and set the table. Enjoy your pumpkin as long as you'd like indoors, then you can plant this pumpkin outdoors!
Craftzilla likes crafts, the holidays and roaring. She blogs about all things crafty (and cheap!) at Glue Gun Crafts.