Summer Camp guest post by Marisa of MakeHappy
My kids love scavenger hunts. I love scavenger hunts, too, because it can turn a mundane walk to the grocery store into a fun outing. (I live in a teeny tiny town, you see, and we walk everywhere. The grocery store, the library, the post office, school, and the park. I love it!) The only thing I don't like about scavenger hunts is that the kids, at age 7 and almost 4, always want to bring their findings home. And I don't know about you, but I'm not super excited to have pine cones, acorns and twigs stashed in my kids' rooms. So we've started doing photo scavenger hunts.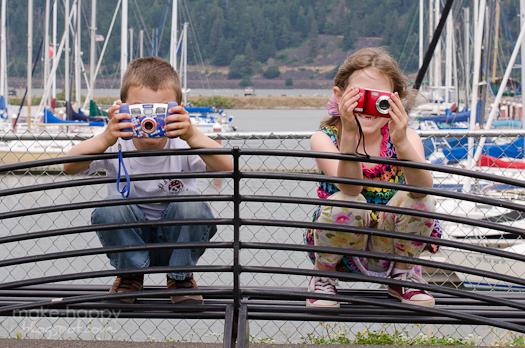 The kids bring their cameras (disposables also work well for this) to take pictures of the objects on our list. I bring my camera, too, so I can practice—I'm always striving to take better photos. And I act as the list-keeper, crossing off items as we go.
For this outing, we did not have a particular destination. We took a short drive to the Hood River (Oregon) Marina for a special Alphabet Scavenger Hunt. I prepared our list with each letter of the alphabet and we set off to find at least one object that started with each letter.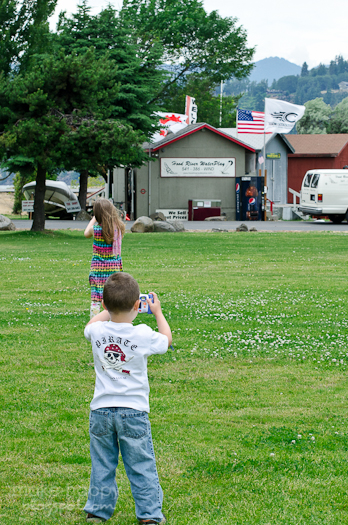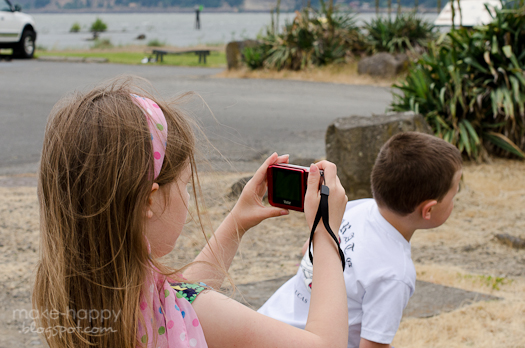 Some letters were easy—the letter B in a marina, with boats and boathouses everywhere, was a no-brainer. Others, like N, were particularly difficult. As a team, we decided that we could include letters on signs if we couldn't find objects. My resourceful daughter was the one who finally found N at the end of our trek. She said, "Mom, N is for Nikon! You have an N on your camera!"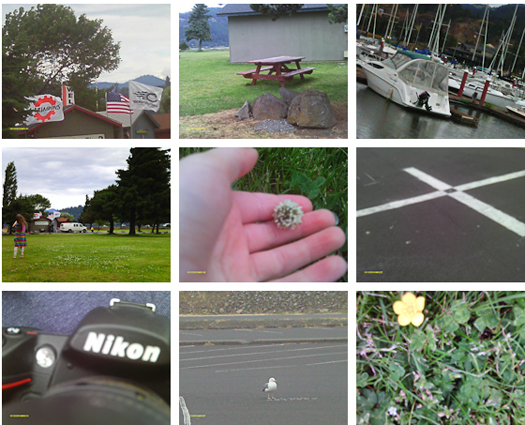 During these long summer days, finding an activity both my kids enjoy that lasts for longer than 20 minutes is like gold to me. You can be sure we'll be doing several more photo scavenger hunts before school starts in September.
Marisa Cieloha is a small town girl, a mother of two, a hobbyist photographer, and in her daughter's words, crafty like a fox. She prefers to cook without recipes and sew without patterns. She is the creator, writer and photographer for MakeHappy, a blog full of crafts, food, and fun. She has recently added a PhotoFriday segment to document her journey learning photography in manual mode.