This sun and moon watercolor project is an interesting way to explore the contrast of warm and cool colors. First, follow some simple steps to draw the smiling sun and moon faces. Then, using oil pastels and watercolors, create some bright and colorful watercolor resist art. This is a fun project for little and big kids alike!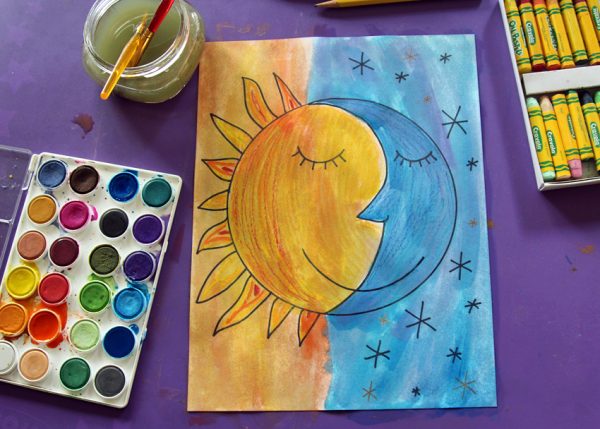 Sun and Moon Watercolor Project
If you don't have oil pastels on hand, crayons will work, too! Just make sure to put the crayon on nice and thick, and it will resist the watercolor paints.
Supplies:
watercolor paper or sturdy drawing paper
black permanent marker
bowl or lid (for tracing a circle)
oil pastels
watercolors and brushes
optional: gold or silver permanent markers
Method:
First, use a permanent marker to create the sun and moon faces. Using a bowl or lid, trace a large circle in the center of the paper. Inside the circle, draw a crescent moon shape with a nose.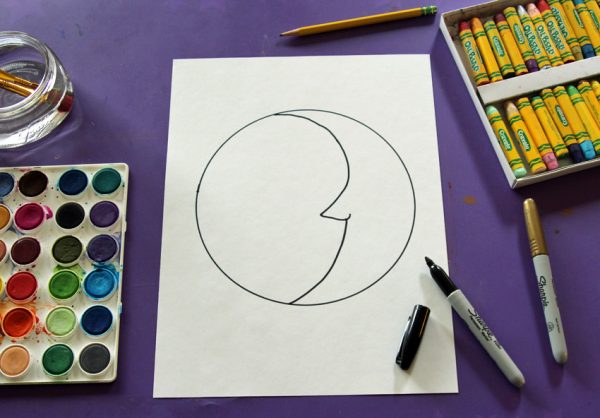 Draw two eyes, one on the sun side and one on the moon side. Draw both eyes awake or asleep, or make each eye unique. Then, draw a mouth that goes across both the sun and moon. Looking cute!
Add some rays to the sun – these can be straight or wavy lines, triangles, or whatever shape you like. On the moon side, add some stars in the background. A gold or silver permanent marker is fun to use for the stars, too.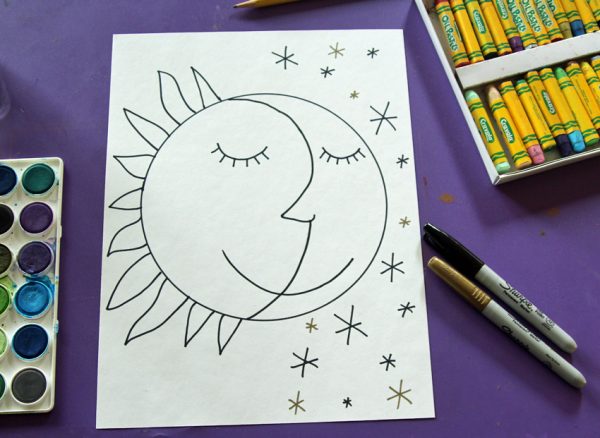 Now, it's time to add some colorful details and shading with the oil pastels. Use warm reds, oranges, and yellows for the sun; shade the moon with cool blues and purples.
The final step is a watercolor wash over the whole paper. Paint over and around the sun with yellow and/or orange. The pastels will resist the watercolors, and the paint will fill in all the white space.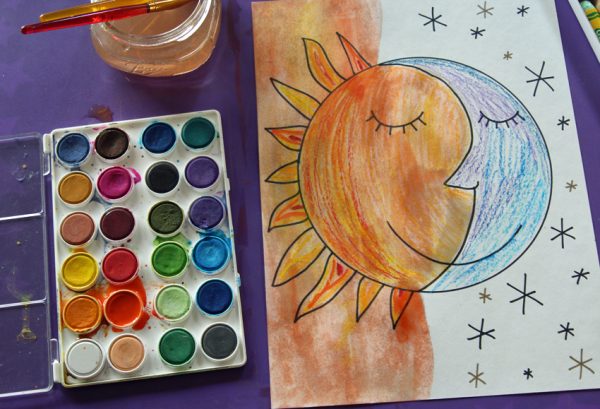 Paint the rest of the background and the moon with blue and/or purple watercolors. Let dry completely.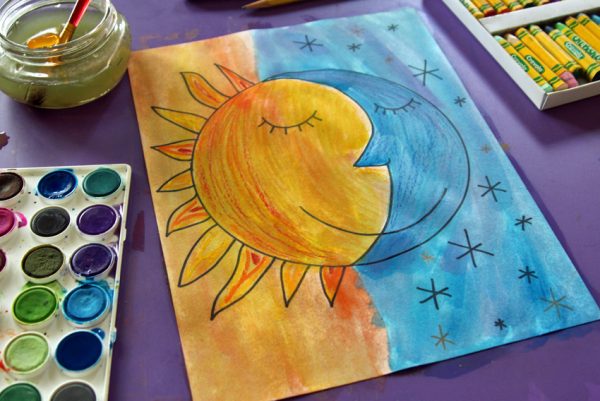 Enjoy your adorable night-and-day inspired artwork! If this sun and moon watercolor project inspired your little astronomers, check out some of these too.
Books and Activities:
Pin this post for later: