I love this name tracing activity. I still have memories of doing this myself when I was in 4th grade. It's a great way to reinforce letter recognition, using a capital at the beginning of a name, and tracing lines.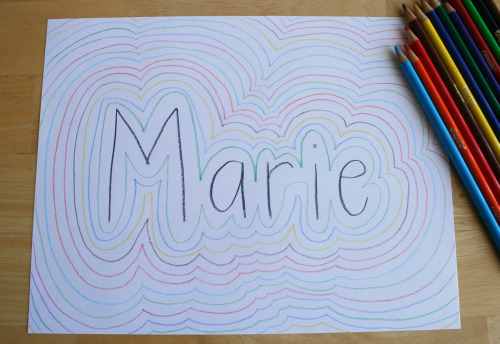 Supplies for Name Tracing Activity:
paper
colored pencils or crayons
Start by writing your name on the paper, preferably in black. Make sure you've got an upper case letter to start and lower case letters to follow. Then using a new color of pencil, trace around the name in a bubble type form.
Trace around and around, and around, until you've filled the whole paper with lines.
This is a great activity for older children, but my 4 year old loved practicing too. My daughter did a pretty good job tracing, trying her best to make it around her whole name, or nick name "Goose"!