We're getting crafty in the bathroom with a tub time craft! These floating boats are super easy to make, created with only a few supplies. Kids will have a blast making and taking these boats to the tub!
Tub Time Boat Float Craft
As we get ready to have some bathtub playtime, I'm partnering with Lysol for today's craft. With my girls getting creative in the bathroom, a super germy area, I really want it to be a clean space for them to play in. So I'm a happy mom knowing Lysol's Power Bathroom Line kills 99.9% of germs (when used as directed) as I get the tub ready for the boats!
It's shocking to learn that many of the germs found in toilets don't stay there, making the whole bathroom a germy nightmare! SO, I'm doing a quick cleaning for stress-free playtime with the Lysol Power Foam bathroom cleaner. Now we're ready for a tub time boat float.
Watch our How-to video for a Tub Time Boat Float Kids Craft
Tub Time Boat Float Kids Craft
Supplies:
craft foam
plastic drinking straws
sponges
scissors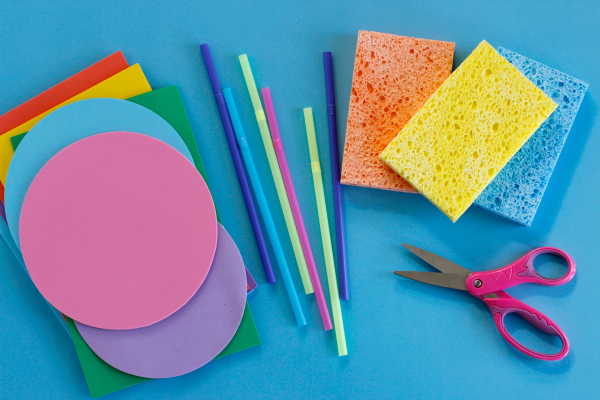 Instructions:
1. Cut out a shape from the sponge. It can be any shape – heart, star, circle, square, or triangle.
2. Make a small hole in the center of the sponge with scissors. An adult will need to do this for smaller children.
3. Insert your straw into the hole in the sponge.
4. Cut out a 3-4 inch triangle shape from the craft foam. This will be your boat's sail.
5. With the triangle craft foam, fold it in half and make 2 small cuts into it.
6. Thread the triangle craft foam over the straw to make the sail!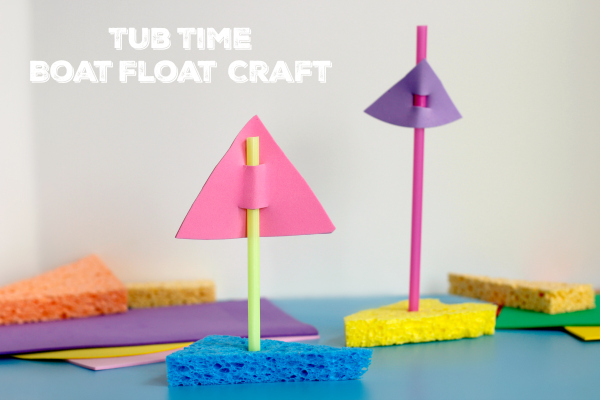 It's ready to add to the tub! Have fun with your boat float and stress-free playtime, not worrying about any nasty bathroom germs!
This post is sponsored by LYSOL. All opinions and thoughts are my own. For more tips, advice and helpful information, sign up for their newsletter now!