It's been a long time since I have been thrifting, and I am really itching to go. I found this mirror way back in March while thrift store shopping with Marie and Allison. You can see it here in this post on 4 helpful tips for thrift store shopping. It has been in my basement ever since, just waiting for the right transformation.
I love the look of silver mirrors. With just one easy coat of silver spray paint I was able to hide the yellowing frame. Isn't spray paint the greatest?!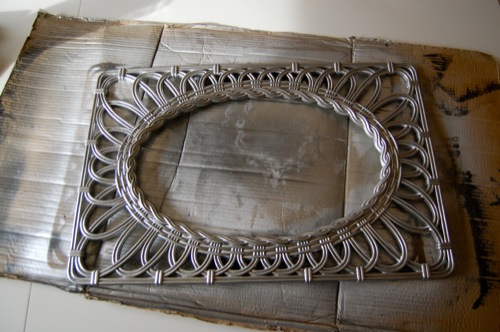 With this big snowflake shaped cutting die from Lifestyle Crafts, I cut out a bunch of snowflakes using different silver and glittery papers.

Then with small glue dots, I adhered each snowflake on to the frame.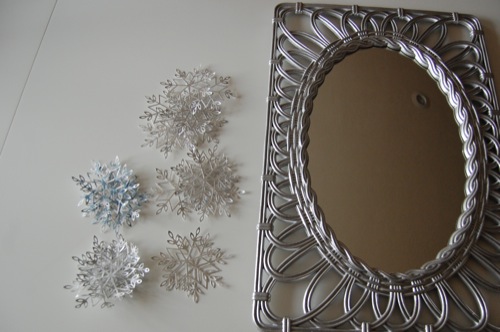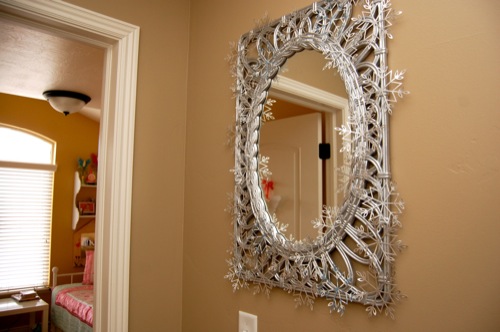 Isn't it fun?! Now every time I walk by it this winter, I will be reminded to enjoy this season that often times I dread.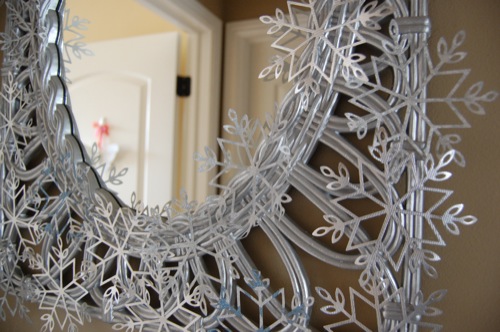 Kami Bigler is a regular contributor at Make and Takes. She's the thrifty maven who runs the blog: no biggie – a montage of her three favorite creative outlets: crafting, cooking, and thrifting. Her interests include portrait and tabletop photography, paper crafts, decorating and experiencing the thrill of the thrift find. You can follow Kami on Twitter at @kamibigler.