Heart punch a few sweet treat plates for Valentines! Wrap them in ribbon and they're ready to gift to family and friends for Valentine's Day! We've crafted ribbon treat plates before, but this time we used a heart shaped punch to make them a little more festive for this month's holiday.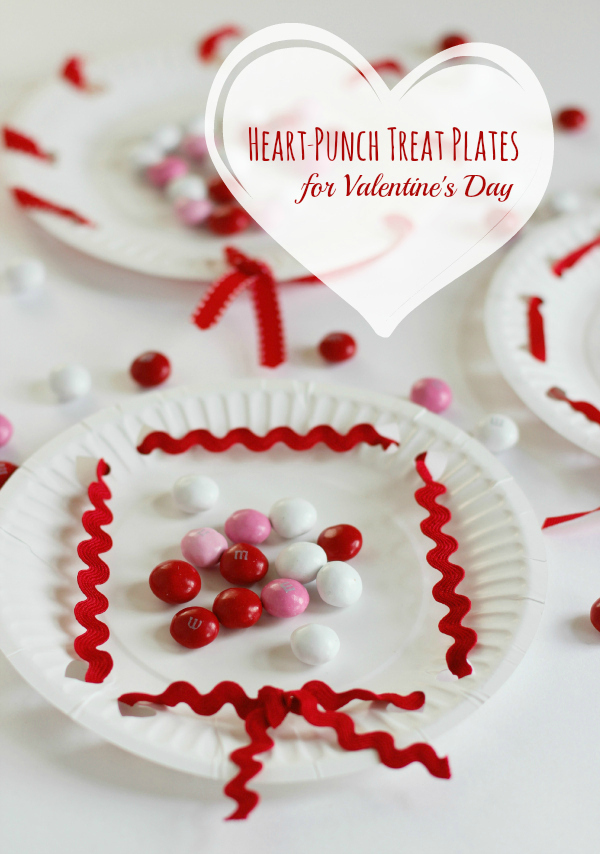 I've just taken a photo styling class from the lovely Brittany of House That Lars Built and Mete of One More Mushroom. It was fun to style the photo below with a little more whimsy than I'm used to doing! Mad props, ladies!
Supplies for Heart Punched Treat Plates:
paper plates
heart hole punch – you can do this with a regular hole punch too
ribbon
scissors
treats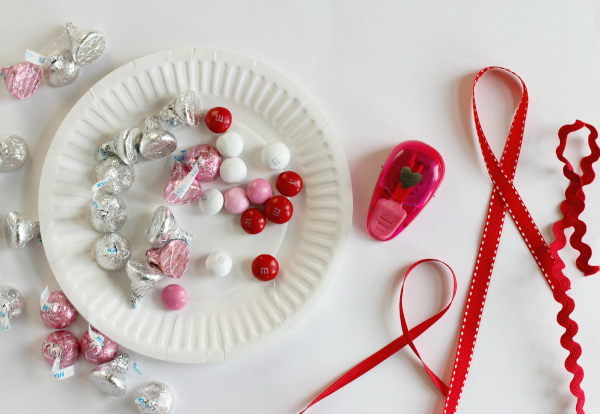 1. Line up your hole punch with the edge of your plate and punch. I like to do it backwards to I can see where it's actually going to punch.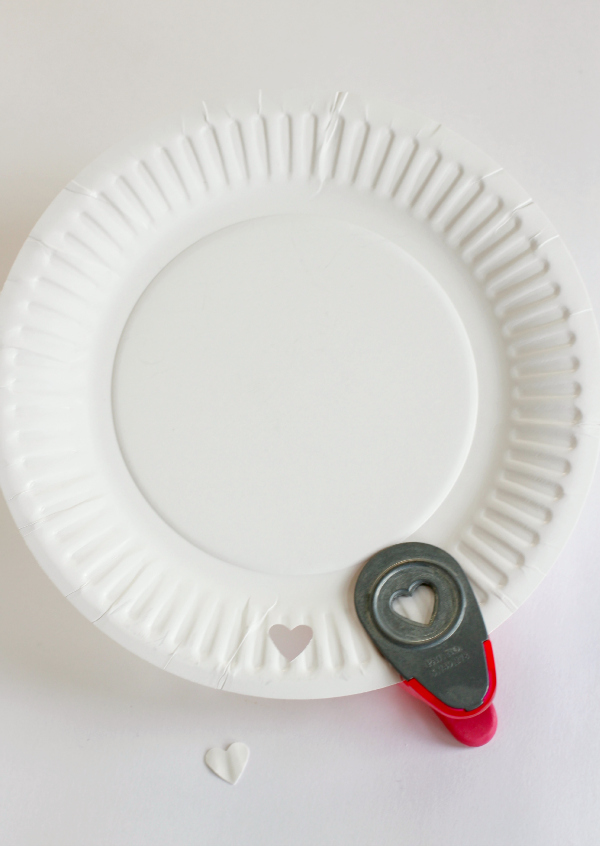 You can punch your holes in all sorts of different patterns. Get creative!
2. Thread your ribbon through each of your heart holes. Make your way all around your plate and tie a ribbon at the end. NOTE: if you find your ribbon on the under side of the plate, loop it back through another hole to pop the ends to the top to make a nice bow on the front.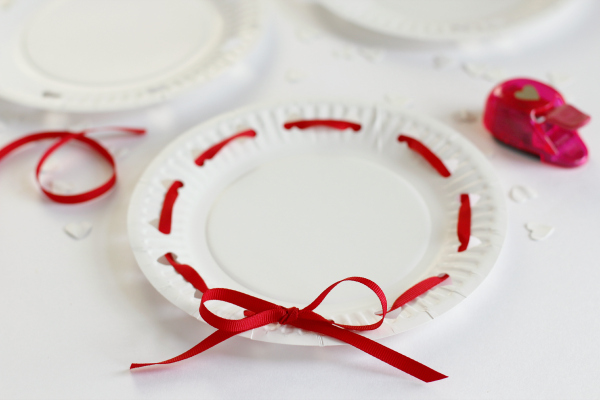 You can go up and down or around and around. Every style has a different look with the different pattern of holes you punch, but all fun!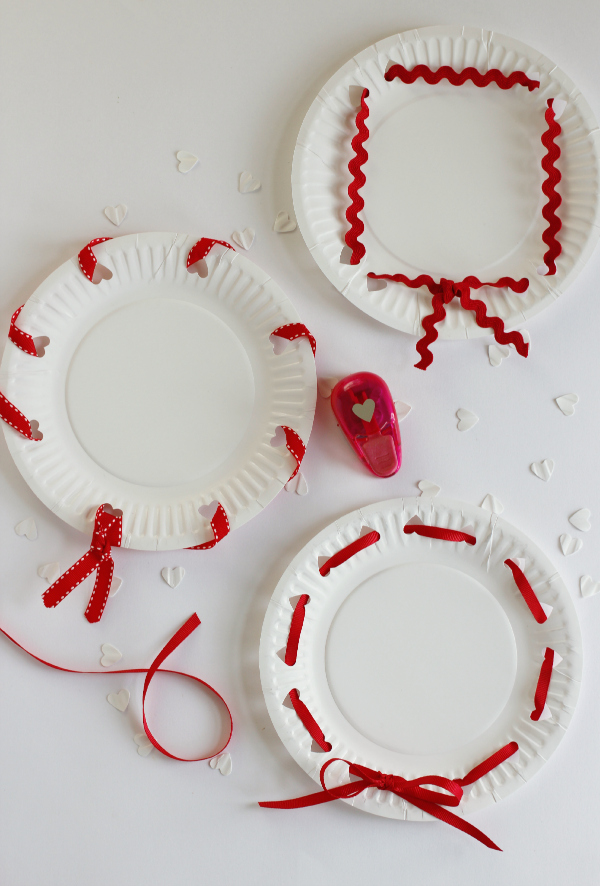 I especially love the 2 holes punch together – it made a cool square look with the ribbon. It's my favorite.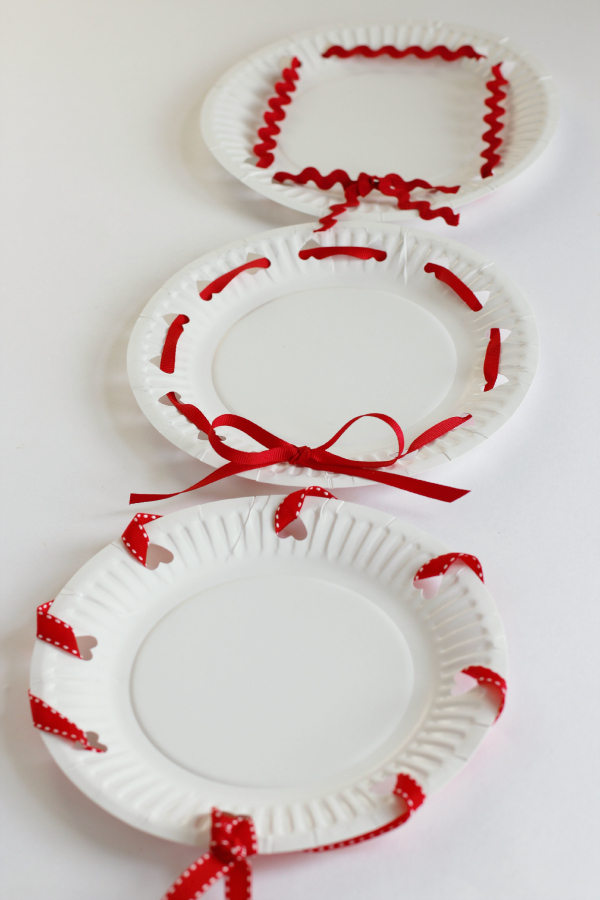 Now they are ready for a sweet treat. Add candy or cookies, wrap it up in clear plastic cellophane with more ribbon, and it's ready to gift to your Valentine!
Here are 7 sweet treats to add to your new heart punched plate: