Have you joined the washi tape train? It's one of my favorite crafting supplies! It's so easy to use and makes everything so festive and fun. Well, I'm so happy to share that my good friend and fellow craft blogger Kami Bigler of No Biggie just came out with her first book: Washi Tape Christmas!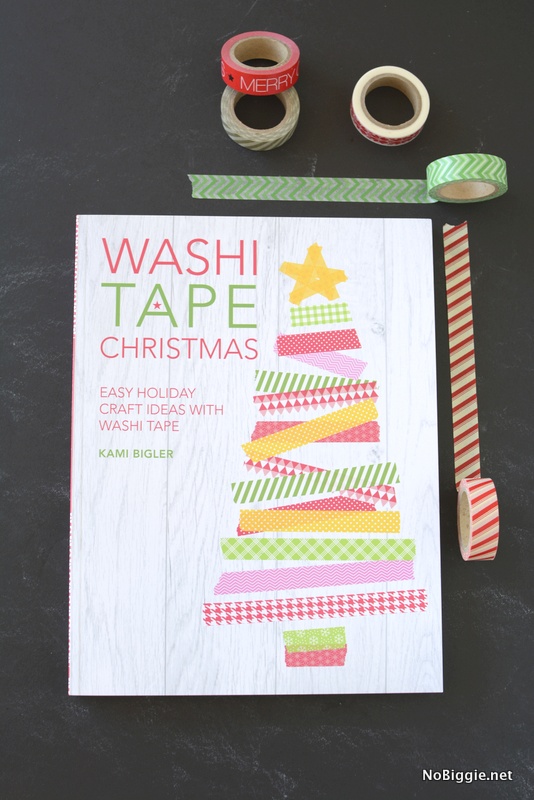 There are so many great ideas for the holidays in Washi Tape Christmas: greeting cards, ornaments, gift wrapping ideas, and festive decorations! I love this darling sweet treat box with a washi tape wreath, see No Biggie for the how-to! The ideas in this book are simple enough for anyone to create and they are a great addition to any gift, giving it that extra pizzazz!
Head over to No Biggie to buy a copy and you can get a decorative roll of washi tape to go with! Or you can visit their page on Amazon to purchase.