If you ask me, there are never enough things you can do with washi tape. This book by Amy Anderson of Washi Tape Crafts is just what you need to make more amazing crafts. I love her new book Washi Tape Crafts – 110 ways to decorate just about anything!
The best part of the book… it comes with a set of 10 darling washi tapes to get you started, yippee! Here's a little more about the book:
Packed full of amazing projects and ideas, it's the book and tape kit that shows all the ways to be creative with washi tape. The book includes techniques: precision tearing, wrapping, and weaving. How to make bows, rosettes, and other shapes. How to seal and weatherproof designs to make them permanent. And 110 projects, with color photographs and step-by-step instructions, from custom photo frames to one-of-a-kind gifts. The possibilities are endless.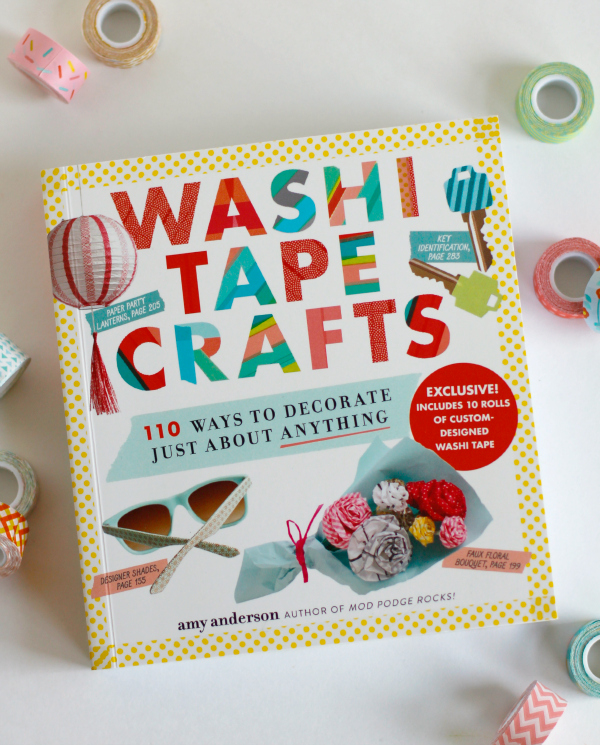 Be sure to pick up a copy of Washi Tape Crafts to make so many amazing things with Washi Tape!