There's nothing more charming at a family dinner table than kid-made decorations! Not only are these Watercolor Place Cards darling decor for your Thanksgiving table, they are the perfect craft to make with the kids while the turkey is cooking in the oven!
Watercolor Place Cards for Thanksgiving
To help prep for our Thanksgiving dinner, we're making a few festive place cards for the holiday table. These were fun to make, with a few different items to watercolor, representing Thanksgiving.
Watercolor Place Cards
Supplies:
watercolor paper or heavy card stock
watercolor paints
black marker
scissors
We all took turns choosing either pie, turkey dinner, leaves, and fall trees. I love how the colors on the trees blended together, much like what we see outside our window with our backyard trees!
I'm sharing the full tutorial for these Watercolor Thanksgiving Place Cards over at Creative Child Magazine. Head over to see the full tutorial and other great child-inspired articles!
More Thanksgiving Craft ideas
Here are 3 more ideas you'll love to make with the whole family: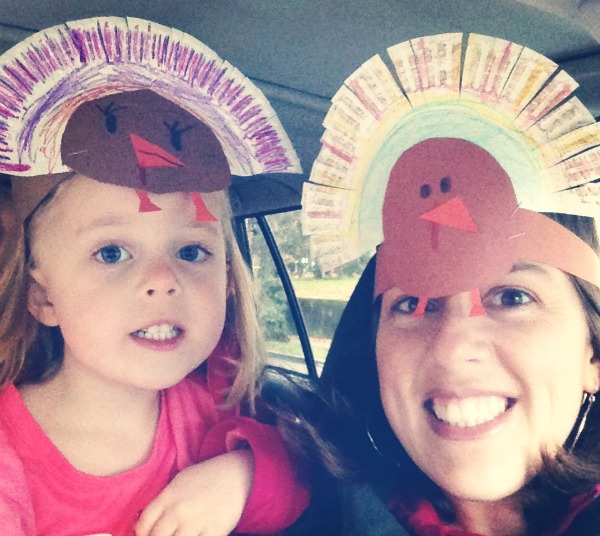 Cute and colorful turkey headbands are perfect for the Thanksgiving holiday: These are fun to make in a classroom setting, as I made these with my daughter's school class. Or they are just the activity for the kids to make and wear as a project on Thanksgiving! Make one for everyone at your dinner table!
Send sweet Thanksgiving sentiments to grandparents far away with today's Handprint Turkey Cards Kid Craft idea! It's the perfect excuse to say "I'm thankful for you" and it double as an adorable keepsake as well!
These fun and easy potato print turkeys we crafted are going up Sunday on the art wall. This was a great craft that all 3 of my kids could enjoy. We all enjoyed making this Thanksgiving craft together.
See these fun Thanksgiving Crafts over at The Idea Room!
*Originally posted 11/24/14