We had so much fun crafting these hats the other day! They are super quick and easy to make, just a couple of supplies and a good glue. Here are my cute kids modeling the spider hats in all their silliness!!
Spooky DIY Halloween Hats
These crazy hats are sure to bring a scare into your home. The ghost and spider hats are very simple to make and provide lots of fun for those spooky kids of yours to wear!
Supplies for Halloween Knit Hats:
black or white winter knit hat – found mine at Walmart for $1.50 each
glue, hot glue works best (adult only) or fabric glue
black felt
2-8 large craft googley eyes
4 black pipe cleaners – aka chenille stems
scissors
For the Ghost:
1. Cut out 2 black eyes from the black felt. I like to shape mine in an oval shape, giving it more of a ghost feel.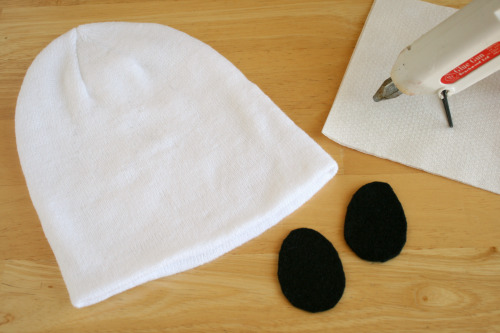 2. Glue your black felt eyes onto the top area of your white knit hat. Let this dry
3. Now it's ready for wearing!
For the Spider:
1. Bend each pipe cleaner in half.
2. Add glue to the bent area of the pipe cleaner and add it to the side of the black knit hat.
3. Add 2 to each side, representing the spider's legs.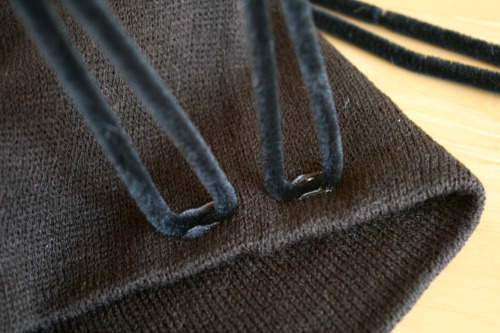 4. Glue on the spider's eyes with the craft googley eyes. You can place on 2 eyes, or to make it more fun, you could glue on all 8!
5. Now it's time for wearing and SCARING!
*originally posted at babycenter.com