My kids love these fun zoo themed paper plates from Zoo Pals. The kids go crazy for lunch when I buy these, which isn't very often. So to help these plates not go to waste after eating, we've reused them into masks. Unless there's ketchup or mac'n cheese for lunch, they wipe up easily, ready to be crafted into something new.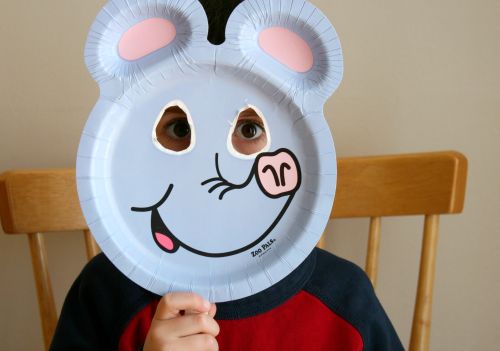 Supplies for Zoo Plate Masks:
Zoo Pal paper plates
scissors (for adult use)
popsicle stick
tape
elastic – 1/4 inch
stapler (for adult use)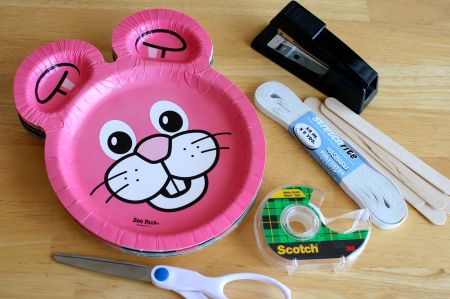 First, an adult needs to cut out the eyes (or you can leave the eyes there, but it's much more fun for the kids to see out the eyes).
Attach a handle or elastic. We made 2 with stick handles and 2 with an elastic band that goes around their head. Either is fine, it just depend if your child wants to hold the mask or not. I attached the stick with tape and the elastic with a few staples on each side.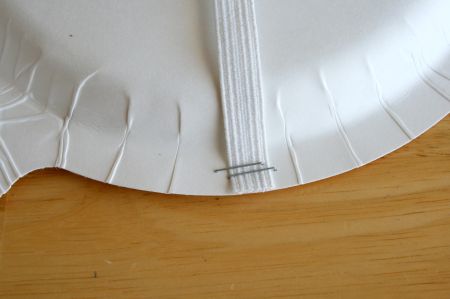 Since these plates are curved, they do bend inward a little when used with the elastic around their heads, but it still makes for cute little animals. Now the kids are able to pretend they're living at the Zoo, which often feels that way even without the masks!