Any new moms out there? Or moms with newborns at home? Listen up, because this baby burp cloth tutorial is for you. My babies are all quite the little spitter-uppers. Anyone else have babies that spit up all the time? I have a burp cloth in practically every room, on the car seat, the bouncer, and 2 in the diaper bag. Ugh, spit up. I love to use cloth diapers because they soak everything up. Instead of leaving them white and plain, I thought I'd let you in on how I frilly them up a bit. They turn out so adorable.
I've had flannel burp cloths in the past, and even though they're super cute, the spit up tends to roll off the cloth instead of getting sucked in. So I go for the cloth diapers sold in the baby section of almost all stores. I don't think the "ply" matters much, there's 3 or 4 ply and they both do the job. You'll be surprised how easy these are to make yourself.
These darling burp clothes make perfect gifts for baby showers. Pair them with some diapers, pacifiers, and brownie mix for a late night snack for new moms. Your mom friends will thank you.
Baby Burp Cloth Tutorial
Supplies:
Cloth Diapers
Ribbon or Ric Rac
Quilt Binding
Sewing Machine with thread to match the ribbon
Instructions:
First, get out a cloth diaper. Then choose a ribbon to use and cut two strips to the length of the cloth. Starting at the top of one of the seams, sew right down the middle of the ribbon all the way down. Do this for both ends. I only sew ribbon on one side and if the thread shows through to the other side, that just adds color to the other side.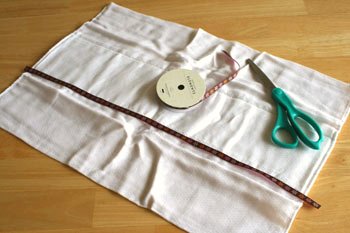 Next, measure and cut your quilt binding for the top and bottom. Fold it over and sew. I like to use a zig-zag stitch to give it a little flare. Then repeat with the other end of the cloth. I don't worry about the open ends on each corner. (This bottom burp cloth is all wrinkly because it's been washed.)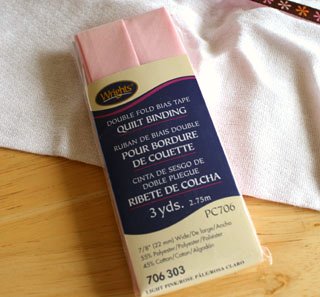 Now you're done. But if you have a spitter like me, you'll need to make about 7 more of these! They are so worth it though aren't they? Look how cute she is. What are your favorite baby product must-haves?