We begin our Crochet-A-Day series with something quick and easy, wanting you to dive in and get your hands wet. This project couldn't be simpler to start with… Chain Stitch Wrapping Ribbon! Give your gift a little extra handmade love!
Chain Stitch Wrapping Ribbon
handmade + gift giving = LOVE
Supplies:
yarn – any color or size
crochet hook – size depends on the thickness of your yarn
scissors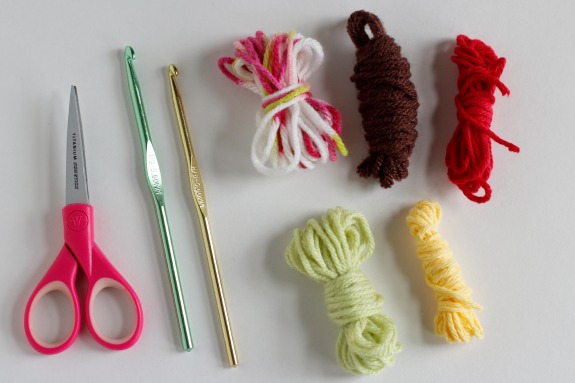 I love to using the yarn scraps I have and make them into wrapping ribbon. Makes for a great way to use up every last bit!
1. Add a slip knot to your crochet hook. See the images below for a guide.
How-to video for adding yarn to your hook and starting to chain stitch:
2. Chain as many stitches as you need for the package you're going to wrap. Or you can stitch all the way to the end of your yarn if you're using a small scrap piece.
Be sure you watch your tension. It can make a difference if you're too loose or too tight. However you stitch, make it consistent.
3. When you're done, simply pull the last stitch all the way through and pull tight.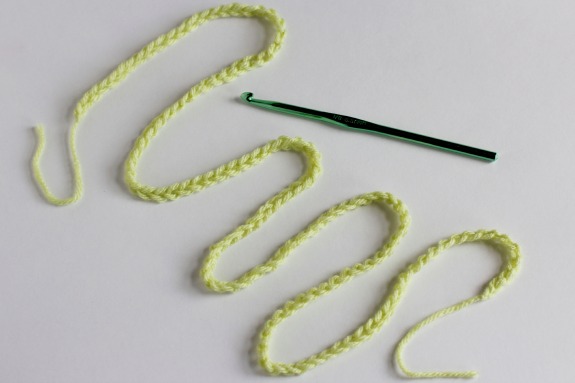 So many colors and styles of yarn. Wrapping ribbon just got sexy!
With all the fun crocheted chunky cowls I've been stitching, I love when I have a little left over for some chunky wrapping ribbon as well.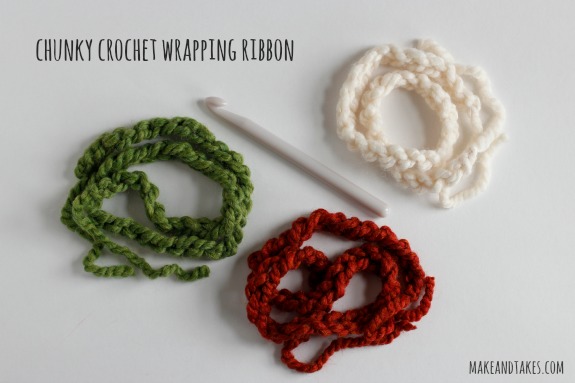 It's different and fun. Your gift giver will love it. And they'll be able to use it again – bonus!
Have fun wrapping up crochet ribbon for gifts! #crochetaday