Zucchini is a vegetable that all my kids will happily eat, especially when it's paired with a good amount of Parmesan cheese. These cheesy zucchini coins are a tasty, super-simple side dish to make, and a perfect job for your young sous-chef to work on while you prepare the rest of dinner.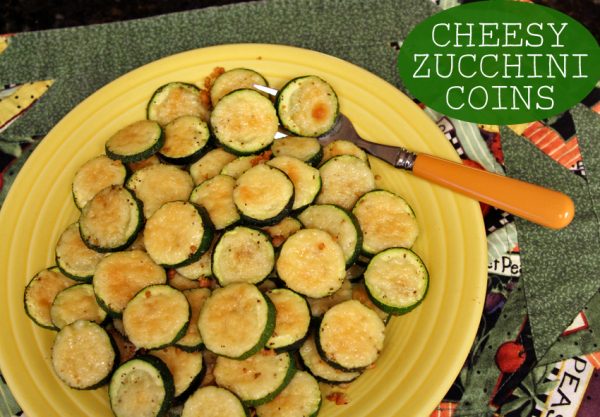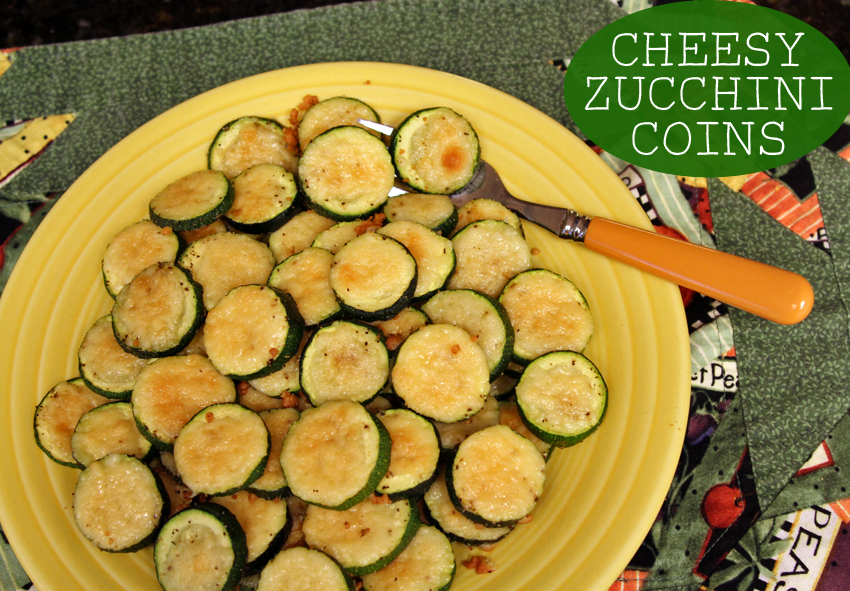 Cheesy Zucchini Coins
3-4 small zucchini
salt
black pepper
garlic powder
grated Parmesan cheese
1. Preheat the oven to 425° and cover a cookie sheet with parchment paper.
2. Slice the zucchini into rounds (around 1/4″ thick) and place on the cookie sheet.
3. Sprinkle the zucchini rounds with salt, black pepper, and garlic powder to taste. You can omit the pepper and/or garlic powder if your kids aren't fans.
4. With a small spoon, add a little pile of Parmesan cheese to each round. This seems like it would take a long time, but it goes quickly! Also, my kids love doing this part, making sure each zucchini coin has plenty of cheese!
5. Bake for 15-18 minutes, until the zucchini is soft and the cheese is melted and lightly browned. Keep a close eye after the 15-minute mark so you don't end up with burnt cheese.
Serve up these cheesy zucchini coins immediately and watch them disappear! Enjoy!
Looking for more kid-friendly recipes?