Spring is in the air and we are ready for fresh spring produce, gardening, and farmer's markets. We've got some fun ideas to do with kids including a drawing activity with fruits and vegetables, crafty garden markers to make, and a fun way to make a market bag. Below, we are showing you how to make a DIY apron for kids that has so many uses.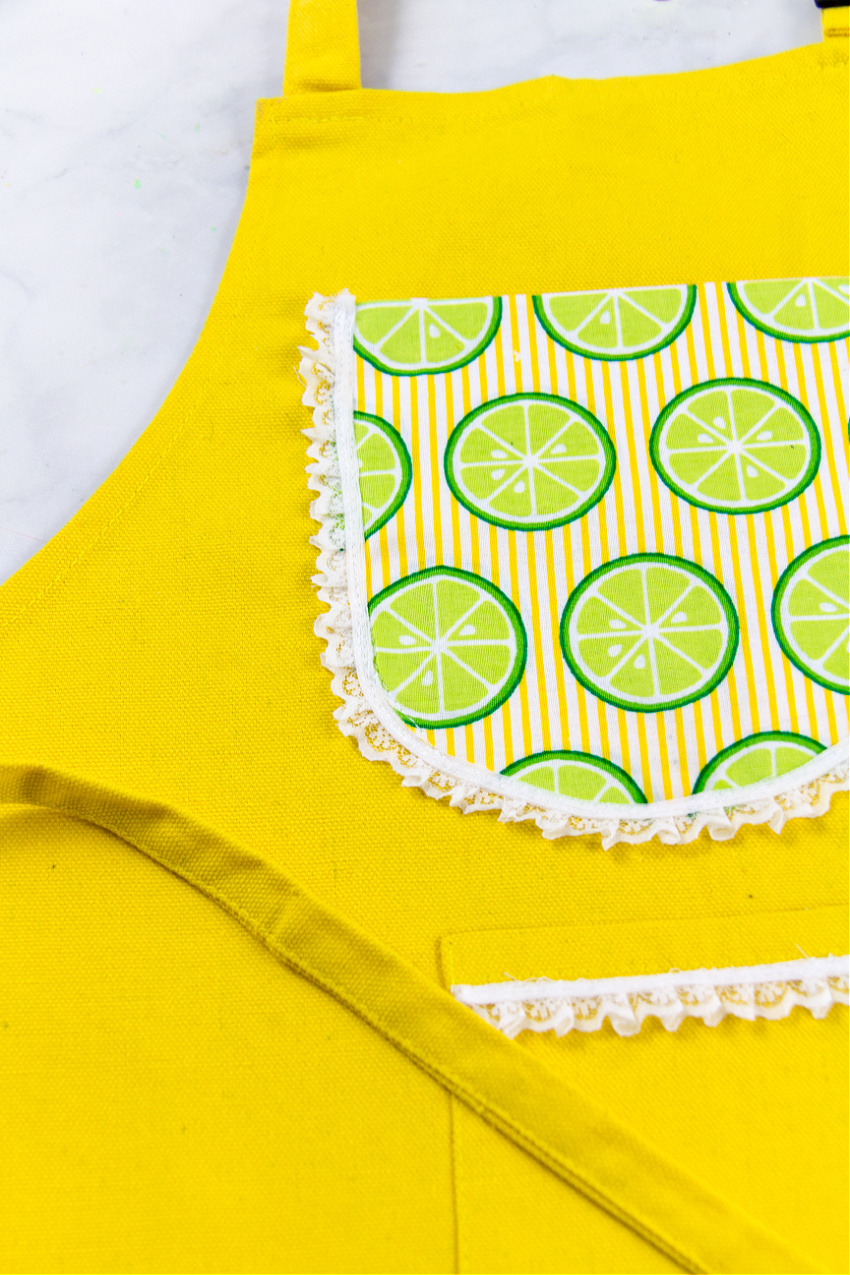 DIY apron for kids
We just switched our study unit over to gardening at school. It's the perfect theme for spring and we've been incorporating really fun things into the classroom including a farmers market. We've included shopping bags, a cash register, and baskets full of fresh fruits and vegetables, along with grocery lists for the kids who are shopping. We also have a play kitchen for kids to cook the vegetables that they purchase at the market. Plus, we added a dirt table for kids to 'plant' produce and put flowers into pots.
This apron is really perfect for all of these activities.
Supplies
Apron – either an old apron or a plain one that you can purchase from craft stores
Fabric – preferably with fruits or vegetables on it
Trim
Sewing pins
Sewing machine and thread
Scissors
Measuring tape or ruler
Instructions
As you can see, I used an old kid's apron from when my own kids were younger. This was the perfect apron to transform for the kids at school.
The first step is to work out how large you want the pocket to be. I wanted ours to cover the graphic on the existing apron.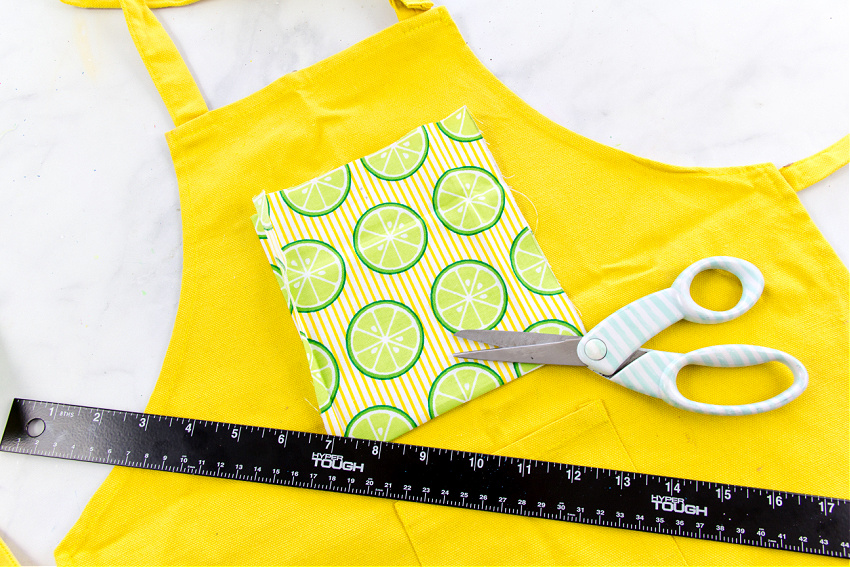 Double the fabric over to make the pocket stronger. Cut the fabric into a square or rectangular shape starting from where the fabric is folded over. Fold the pocket in half (lengthways) and then round the open end with the scissors so that you end up with a mirror image when you open it back up.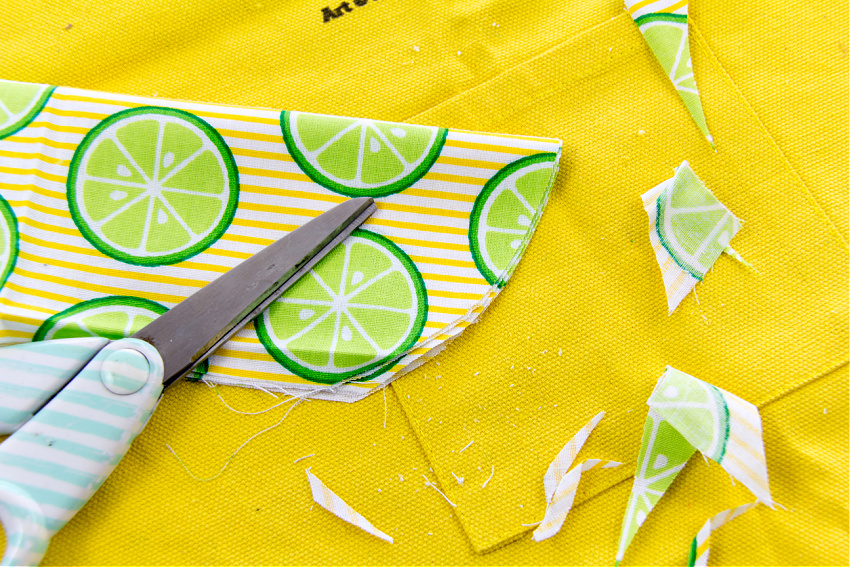 Place the pocket where you want to sew it and pin the trim over the top.
Use your sewing machine to sew over the trim. Sew once as close to the frill as possible, and then again, as close to the patterned fabric as you can. This will help secure it in place and stop any fraying from the fabric underneath.
I also added a row of pretty trim to the existing pocket.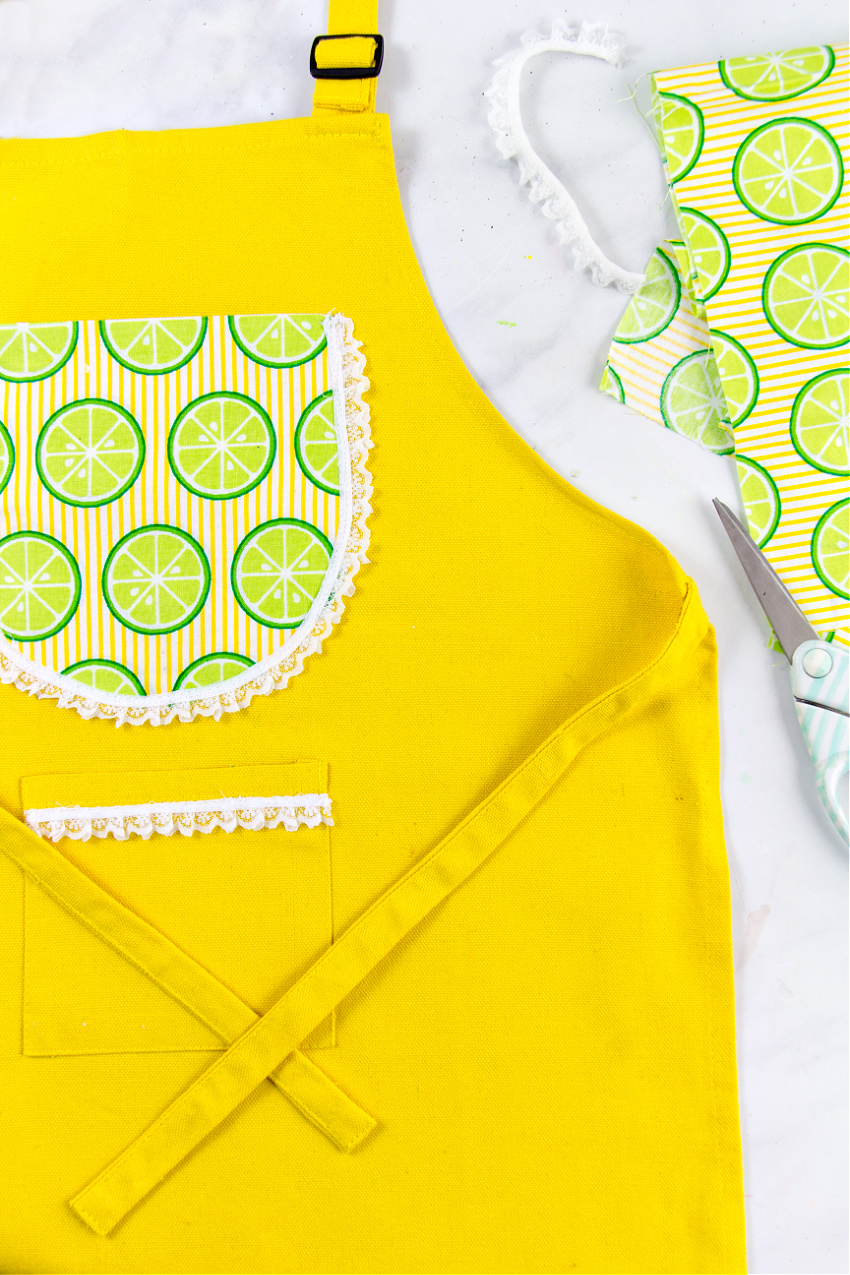 Please pin the post for later