This Easy Summer Corn Salad brings together all favorite summer flavors: sweet corn, fresh and juicy tomatoes, feta cheese, fresh herbs from the garden and a light salad dressing.
Easy Summer Corn Salad Recipe
Nothing screams more summer than a vibrant simple salad! I can't get enough of salads during the summer months. Pasta salads are really my first to go recipes, but when you're craving a bowl of freshness, this corn salad recipe is the best!
This summer corn salad recipe is my first choice if someone invites us to a BBQ or a get together and asks to bring a side salad to share. Why? One of the main reasons I always choose this salad recipe is because it takes less than 20 minutes to put together and it doesn't get soggy, if not served immediately.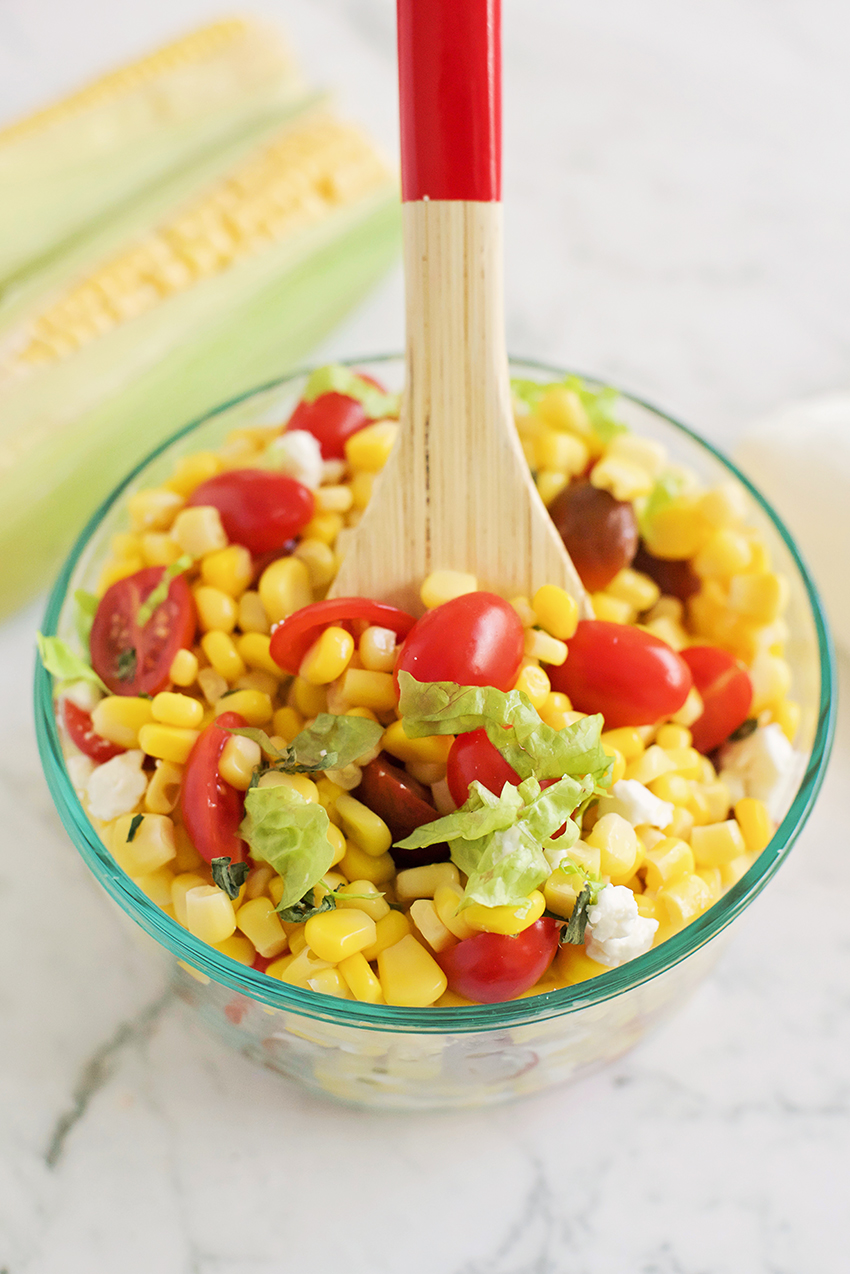 Loaded with corn, tomatoes and feta cheese, this salad recipe is always a winner, kids included.
How to Make Summer Corn Salad?
It is so quick and easy to put together everything.
We start by grilling the corn until it's slightly tender, or use prepackaged corn kernels (from a tin or frozen) if you're in a hurry. This will reduce the amount of time spent on this recipe. We add halved cherry tomatoes and mix. Right before serving, we add the dressing (your choice, I have used an Italian Salad dressing), crumbled feta cheese, give it a good toss and it's ready to be served!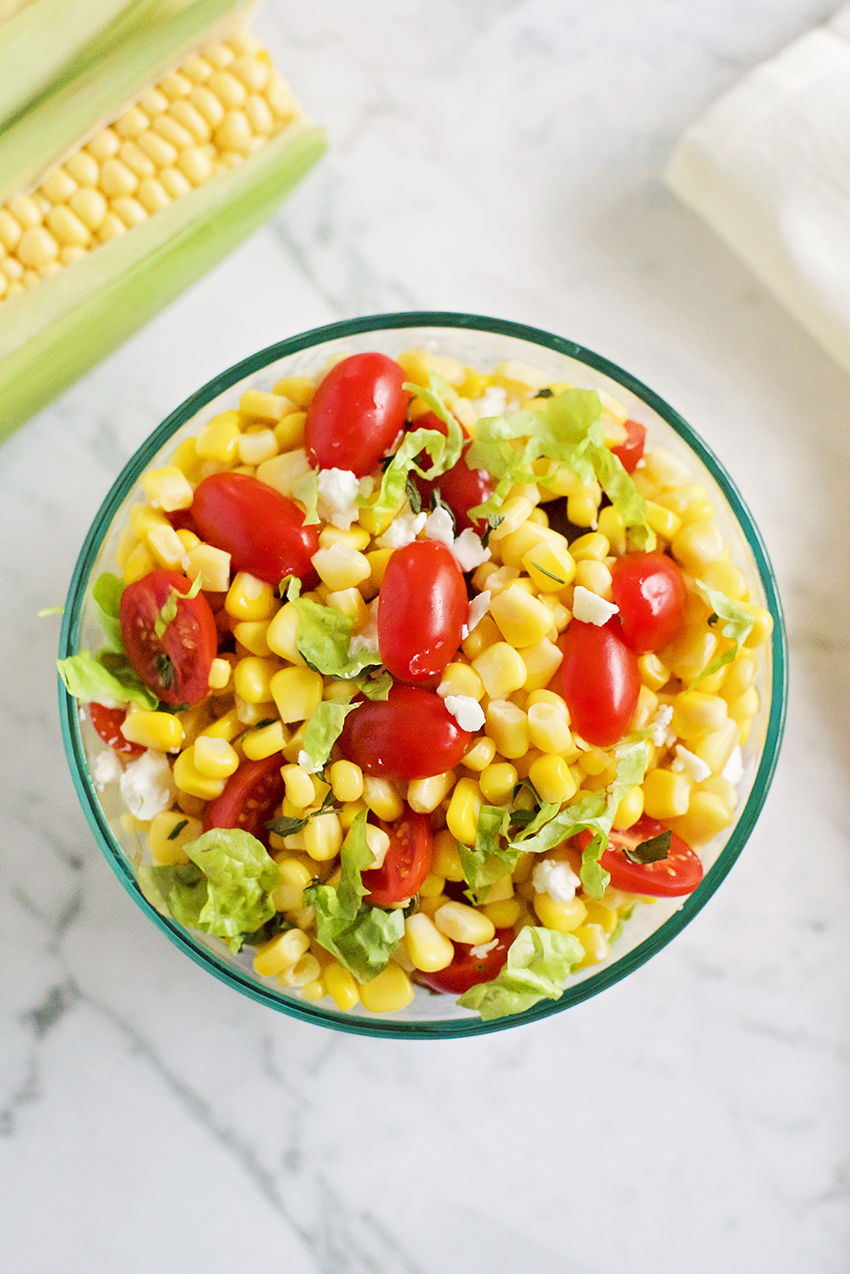 Easy Summer Corn Salad Recipe
Ingredients:
2 cups corn (fresh grilled or thawed frozen corn or from a tin)
1&1/2 cups cherry tomatoes halved
1/3 cup feta cheese, crumbled
2 tbsp fresh herbs, chopped
2 tbsp dressing (Italian or your choice)
1 tablespoon olive oil
salt and pepper
Method:
Start by cooking the corn the way you prefer: grilled on barbecue for a couple of minutes until a bit tender or use corn from a tin or frozen. (if using frozen corn, allow to thaw before starting the recipe)
Add corn to a large bowl, allow to cool down slightly and add halved tomatoes. Mix and refrigerate covered with foil until ready to serve.
Right before serving, remove the bowl from fridge and add crumbled feta cheese, drizzle with your choice of salad dressing. Give it a good toss and your salad is ready to be served.