My family is OBSESSED with bananas. We go through bananas like crazy at our house. I usually have to make a trip to the store in the middle of the week to stock up on bananas again. My little boys especially love bananas and eat them throughout the day. I always buy extra bananas and freeze the ones that go ripe too quickly to use in a recipe later. To make the most of my banana stock in my freezer, I searched around for some yummy banana recipes to try. Thought I would share them with you guys just in case you have extra bananas lying around. Enjoy!!
9 Now Banana Recipes
1. Chewy Banana Oatmeal Cookies: I love a cookie that has oatmeal in it. It makes it chewy and soft and amazing. Throw the flavor of banana in there and you've got one perfect cookie. (via Simply Home Cooked)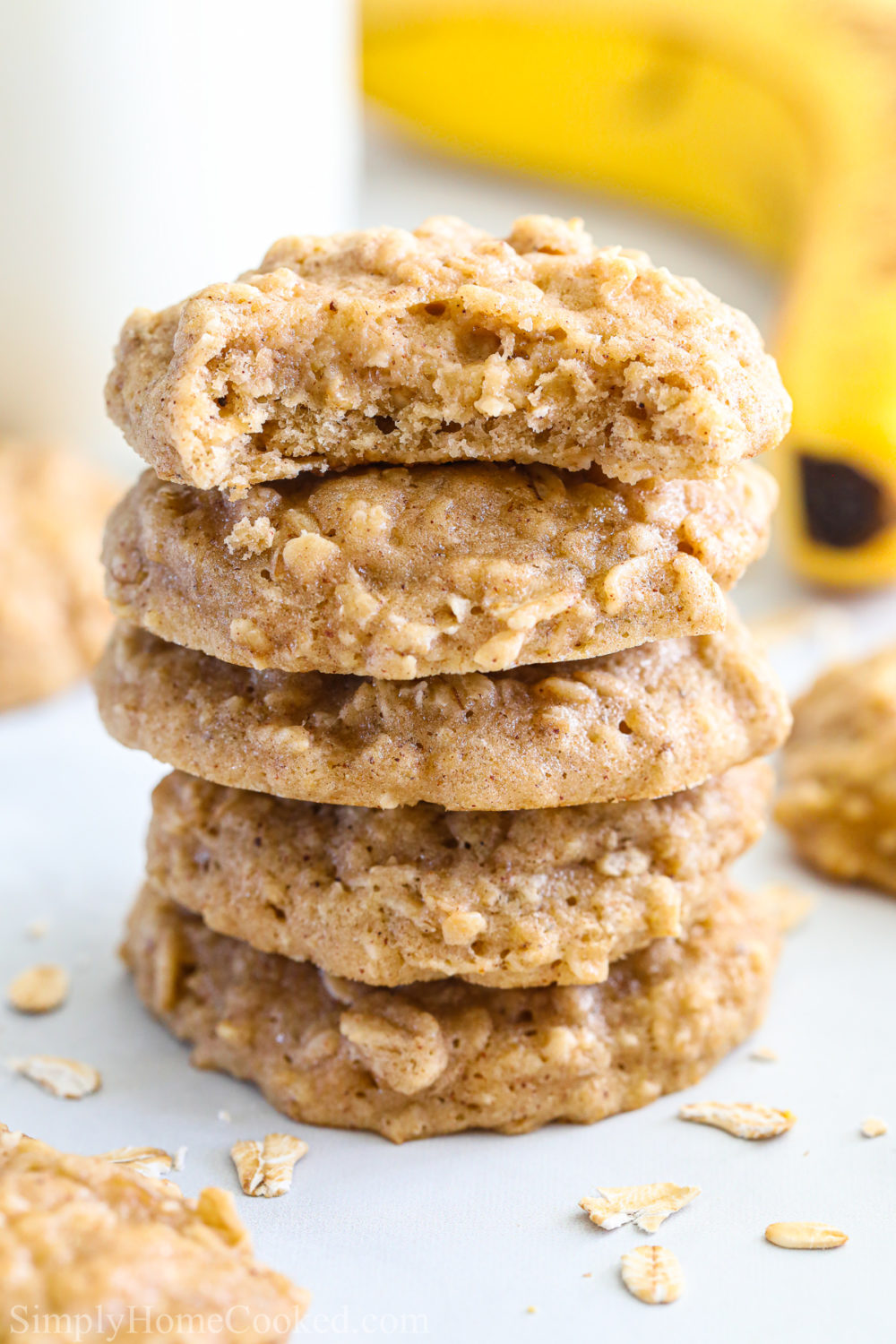 2. Peanut Butter Banana Bread: There's something so comforting about fresh baked banana bread! Plus, we're putting a fun little twist on the classic banana bread by adding in some peanut butter.
3. Cinnamon Swirled Banana Bread: Sign me up for anything that has cinnamon swirls in it. This banana bread with cinnamon swirls is right up my alley. Can't wait to try this one! (via The BakerMama)
4. Banana Cake: Moist, fluffy and super tasty- this banana cake is what dreams are made of! And if it didn't sound good enough, it's topped with cream cheese frosting. YUM! (via i am baker)
More Banana Recipes to Make:
5. Banana Oatmeal Chocolate Chip Cookies: With only 3 ingredients, you're going to love this recipe as much as we do, making it a new go-to banana oatmeal cookie in your home.
6. Banana Cream Cheesecake Bars: Need a simple but fancy dessert idea? These banana cheesecake bars are creamy, easy and a total crowd pleaser. (via Butter with a Side of Bread)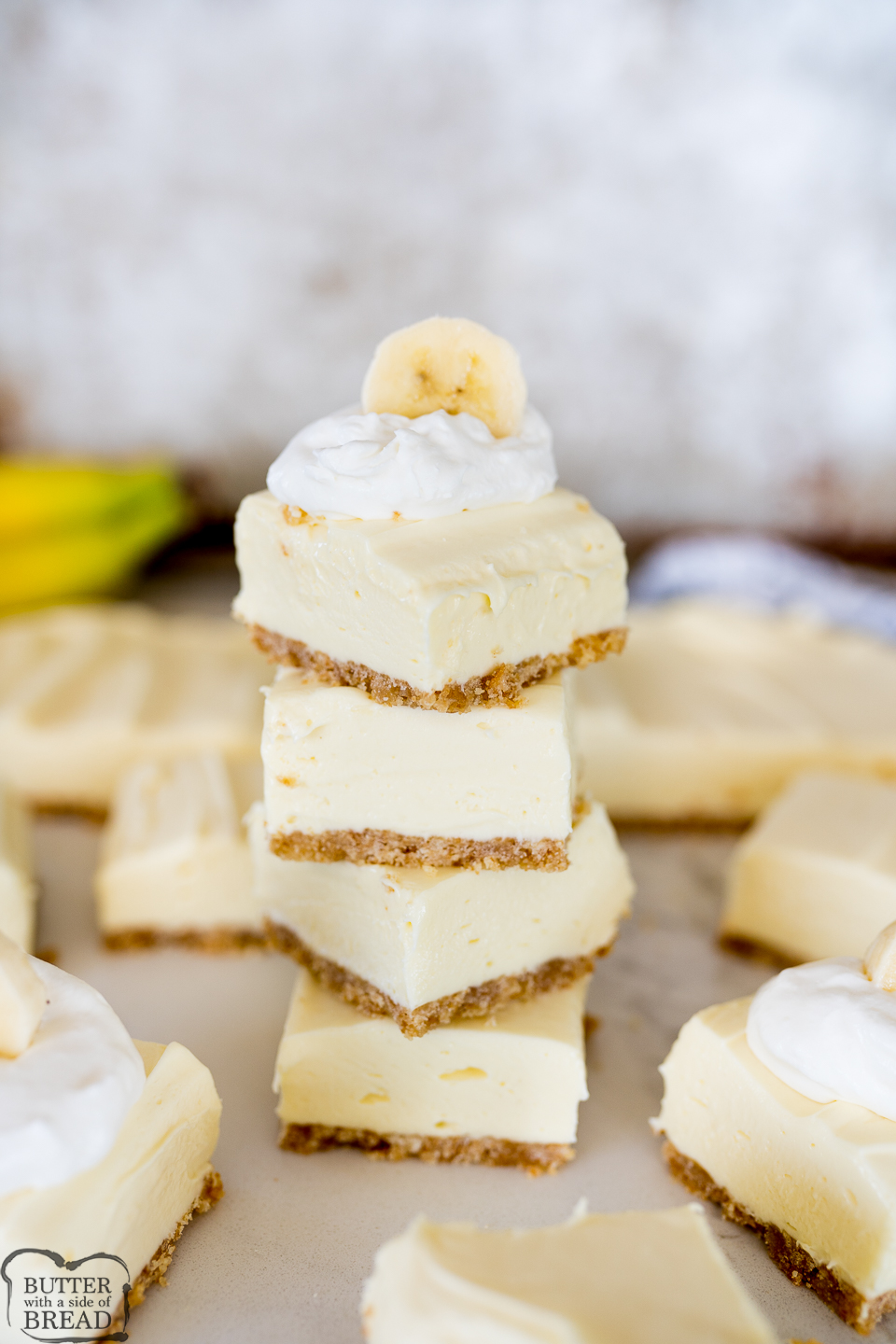 7. Magnolia Bakery Banana Pudding: If you have never tried making Magnolia Bakery banana pudding, PLEASE try it soon! It is one of my all time favorite desserts. It's so simple to make and everyone goes crazy for it. Best dessert ever. (via A Bountiful Kitchen)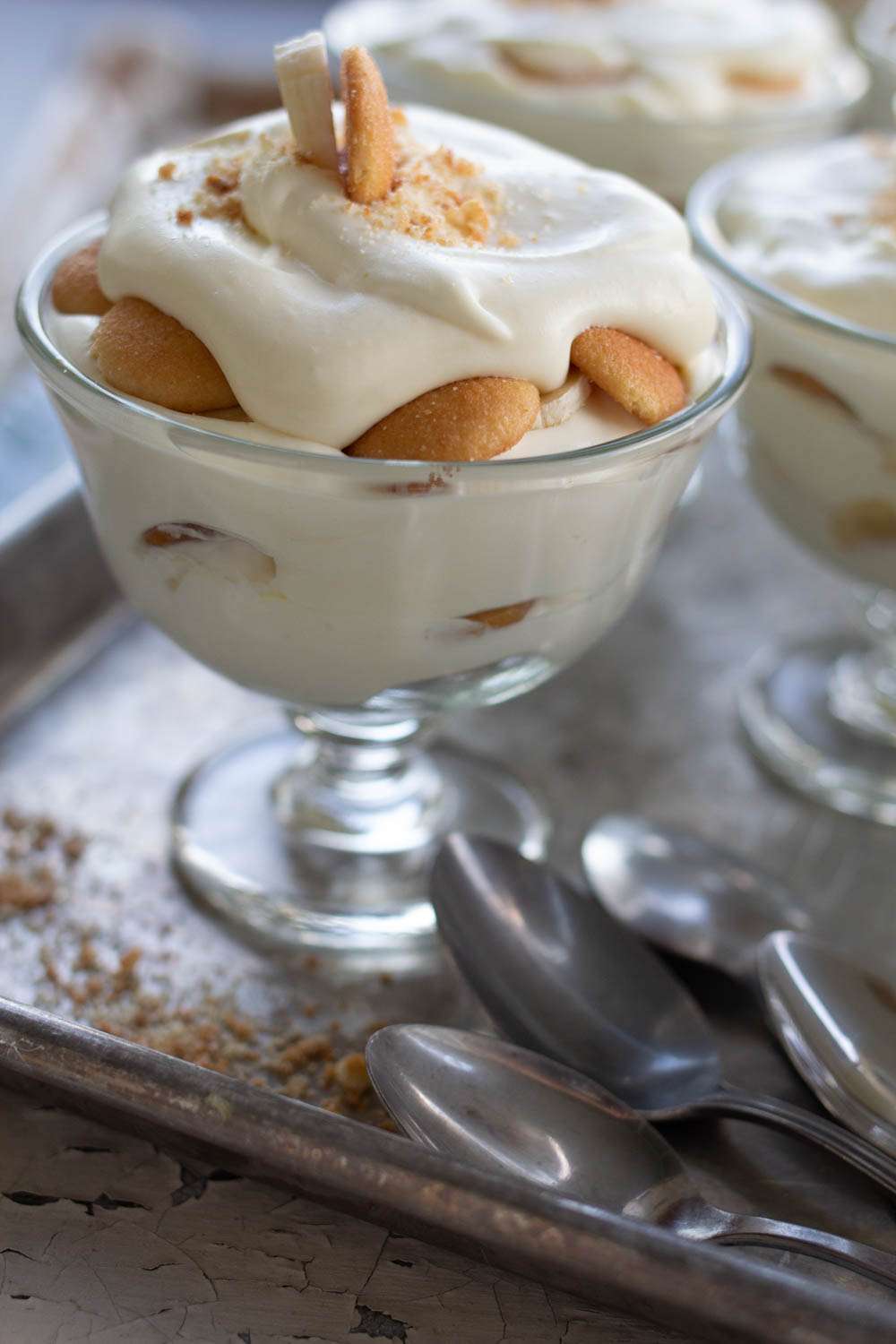 8. Banana Oat Pancake Recipe: These fluffy banana pancakes are gluten free and dairy free. But you would never know because they are so so delicious. (via This Week for Dinner)
9. Chocolate Covered Bananas: A healthy dessert that's covered in chocolate? Yes, please!! I love the combination of chocolate and bananas. These chocolate covered bananas are so fun to make with your kids and serve at a party or family dinner. (via One Lovely Life)