Oh, how I love this new crafty book, CraftFail: When Handmade Goes Horribly Wrong! It's written by my good friend and fellow blogger Heather Mann of Dollar Store Crafts and it's just what you need for your coffee table. Even my kids have been oogling over every page and laughing at the silly mishaps of when crafting goes bad!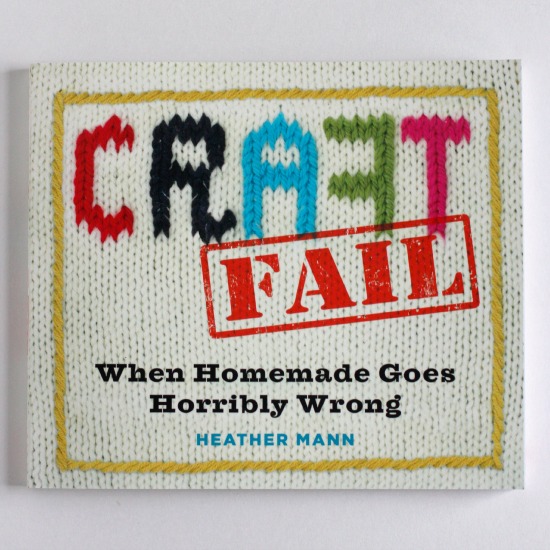 Here's a little more about the book: 
Inspired by her own craft experiences, Heather gathered real-life home decor fails, fashion fails, holiday fails, food fails, kid crafting fails, and best of all—EPIC fails (those projects that are so inspiring that they are attempted again and again by members of the crafty tribe to, quite frankly, disastrous results)! Filled with over 100 full-color photographs of the hoped-for outcome and the underwhelming reality (plus captions pointing out what went wrong), these embarrassing and often pathetic crafting attempts are the stuff that gets the "A for Effort" and LOL for outcome.

But amidst all the terrible failure is a celebration of those among us who are brave enough to pick up the scissors and get crafty! Because even if you can't make a handsome Papier mâché stag to hang on your wall, why shouldn't you try? As Heather says, you learn more from trying and failing than not trying at all. And when it does go wrong—as it inevitably will—you can always find solace in sitting back and laughing at the ridiculous results. As one anonymous crafter said: "It wasn't supposed to end this way." Luckily for us, it did.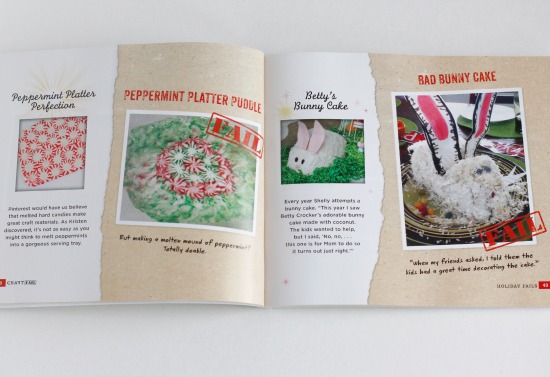 You're going to want to buy this for everyone at Christmas! It's the perfect gift for your handmade friend or family member. They'll love to see they are not alone when crazy mishaps happen! Congrats to Heather on CraftFail, and three cheers to handmade!