Are you looking for a new hobby? Maybe you'd like to learn embroidery, macrame, or needle felting. We've rounded up 9 fun craft kits perfect for adults and teens that will have you learning a new craft in no time.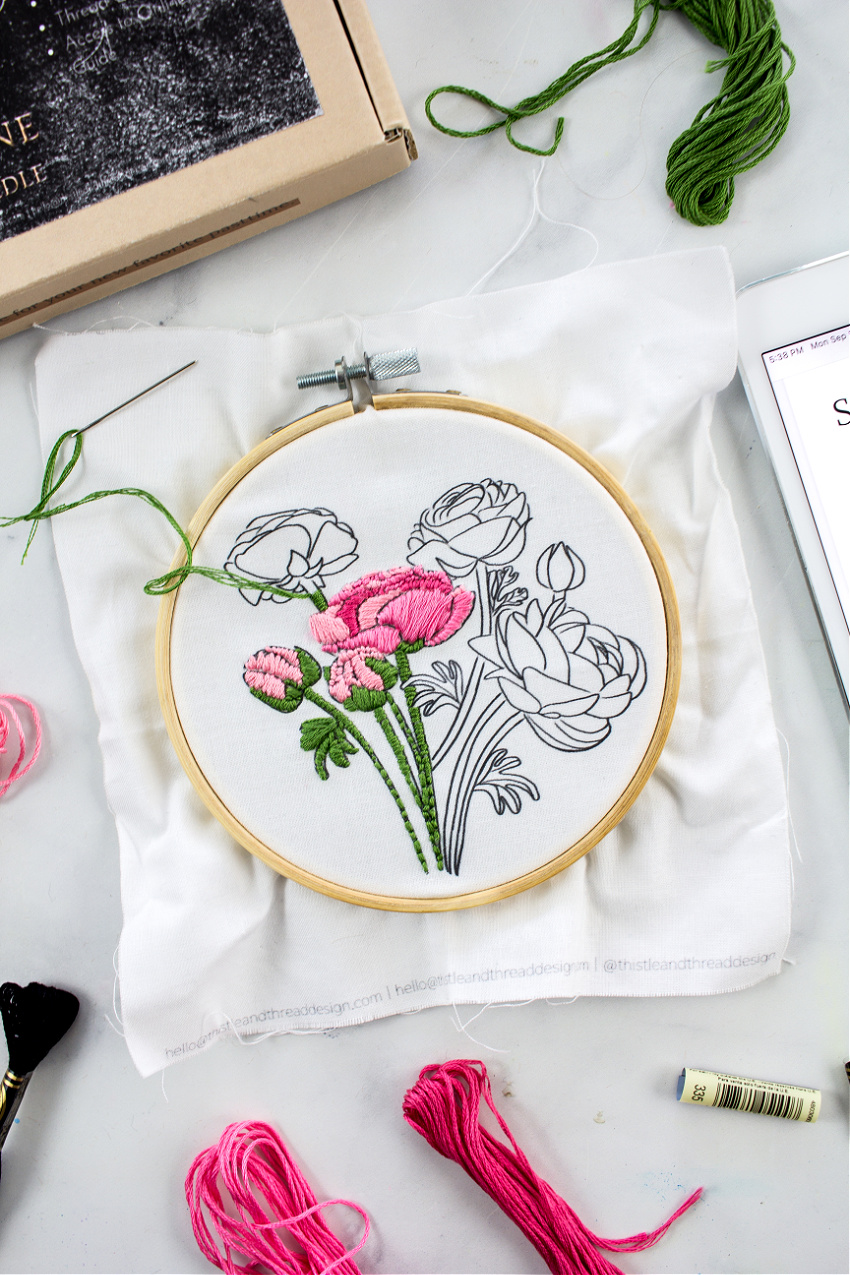 Craft kits for teens and adults
Let's get real for a moment. When I was first asked to round up craft kits, I thought it would be fun to take the girls to a craft store. Each of us chose a craft kit (a craft we had never done before), took it home, and tried to get started. It was an epic fail. All three craft kits (different crafts, by different brands) that we purchased didn't have everything we needed to actually make our crafts.
On the back of each box was a list of even more things we needed to purchase … which we didn't realize until we got home. When I think about craft kits, I expect that everything I need be included except for things you would normally have at home such as scissors, paper, and maybe glue.
So, I scoured the internet, asked for recommendations, and tested one more kit to put together this round-up for you.
These kits make wonderful gifts, but they are perfect for you to learn a new craft too. I've also tried to source independent artists as much as possible so that we can support these small businesses.
1. Thistle and Thread embroidery craft kit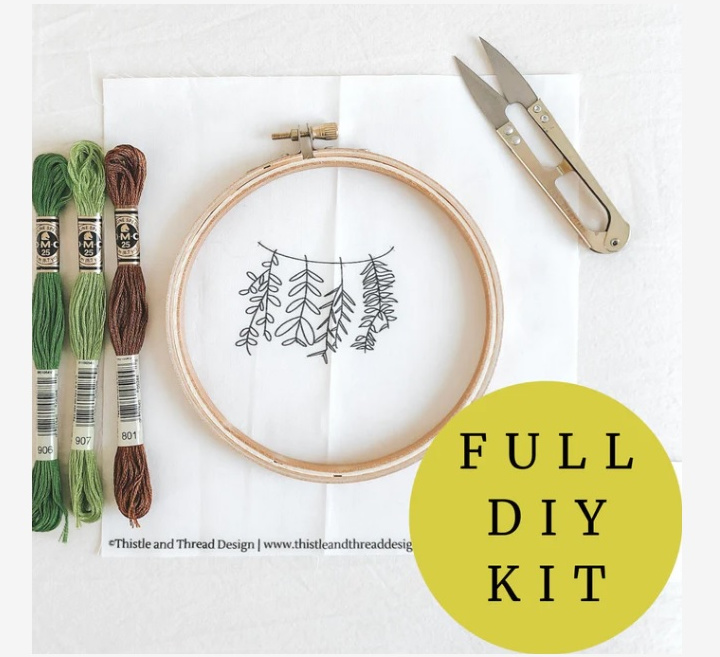 I have tested out the peony embroidery kit from Thistle and Thread Design (pictured at the beginning of this post) and absolutely love it. Everything including scissors is included in this kit so you won't need a single thing to finish it.  You will receive a link with digital instructions and tips with your kit should you need them. I actually want to do a couple more of these kits to improve my embroidery skills.
2. Soy wax candle kit by Scandinavian Candle Co
The Scandinavian Candle Co sells this luxury soy candle-making kit on Etsy. It comes complete with everything you need including fragrances to make your own candles.
3. Sustain my Craft Habit craft box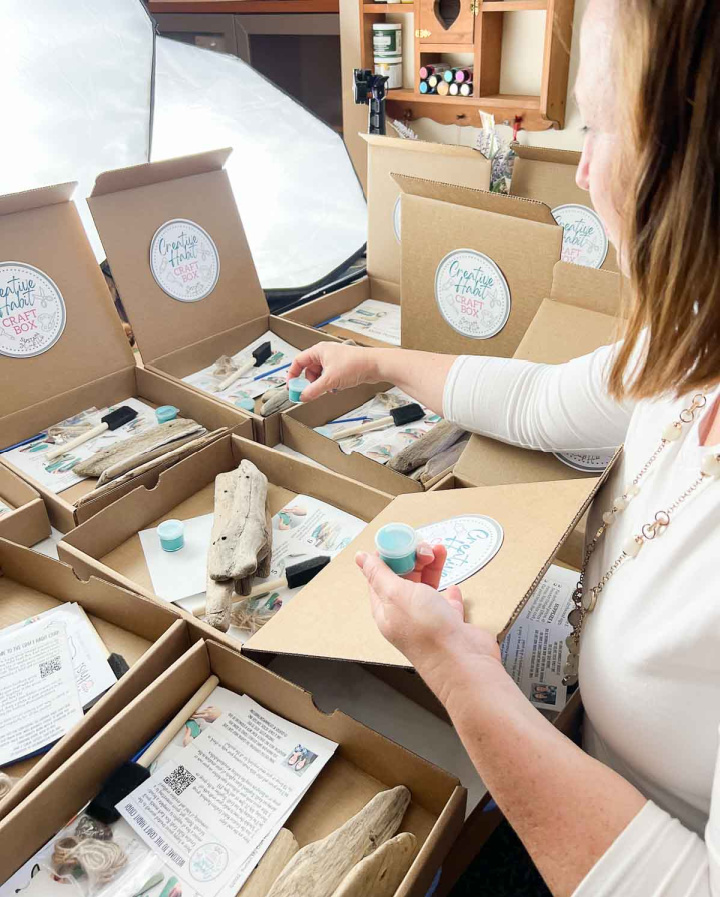 If you love trying an assortment of crafts then the Creative Habit Craft Box might be for you. You can receive just one, or sign up to receive one each month for 3 months. They'll show you exactly what is going into each box, and what the upcoming boxes will be. Plus, you can participate in a virtual craft night to complete your craft too.
4. Punch needle kit by String of the Art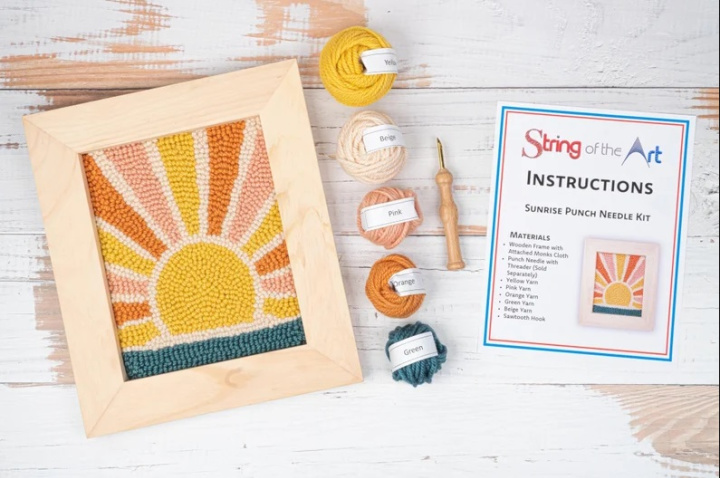 Not only do String of the Art have beautiful punch needle craft kits (like the one pictured above), but they have equally beautiful string art kits too. I've always loved doing string art, but haven't tried punch needling yet. This one would look amazing on our mudroom wall.
5. Paint by Numbers by Mii Creative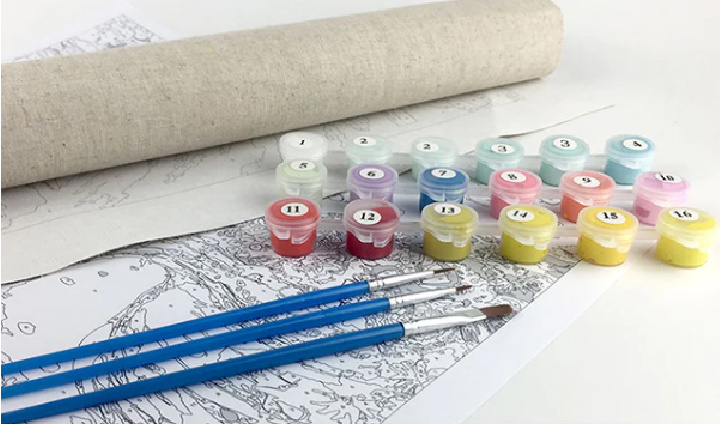 If you have always wanted to paint but have no idea where or how to get started then this is for you. Send a photo to Mii Creative and they will send you back a paint your own photo kit complete with paint, brushes, and canvas. I have actually had this kit sent to me and cannot wait to get started on it. These make great gifts, or you'll have something beautiful to hang on your wall once you are finished.
6. Needle felting art by Felted Sky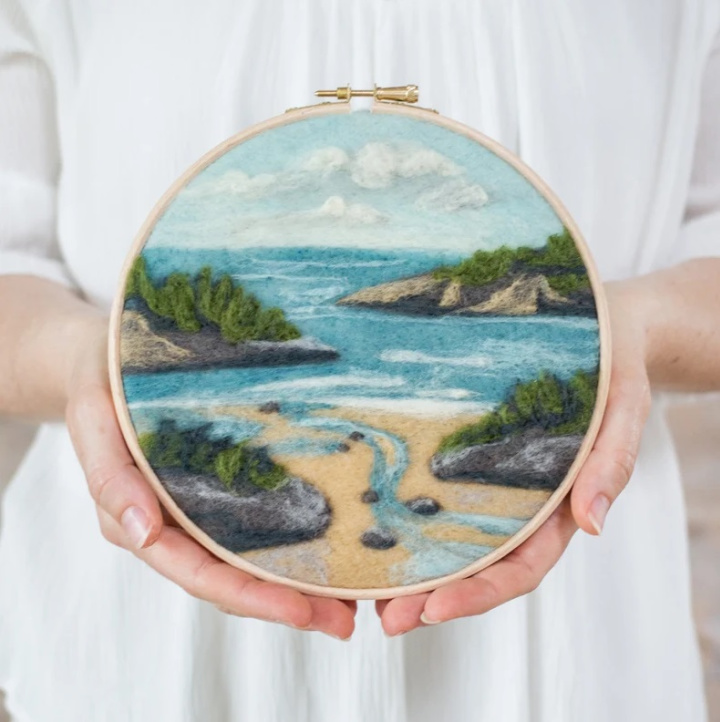 Needle felting is next on my must-try crafting list. This piece of art is the perfect wall decor for your home. You can find this and other equally lovely needle felting art by Felted Sky on Etsy. The only thing not included in this kit is the foam or wool mat, however, you can purchase one directly through their store too.
7. Macrame kit by Modern Macrame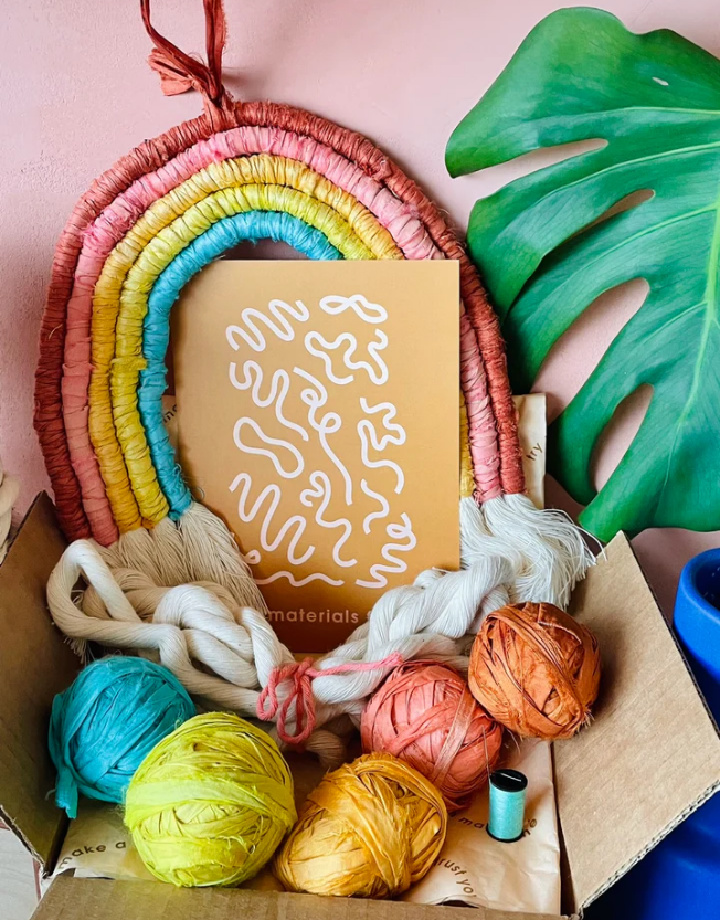 One of my favorite (and more recent) crafts to try my hand at is macrame. I have plans to have beautiful macrame plant hangers and wall hangings all over our house. If you want to get started with your own macrame project then try out one of the many macrame craft kits from Modern Macrame. They have full kits available for purchase as well as patterns to download for those who already have materials at home.
8. Felt flower kit by Heartgrooves Handmade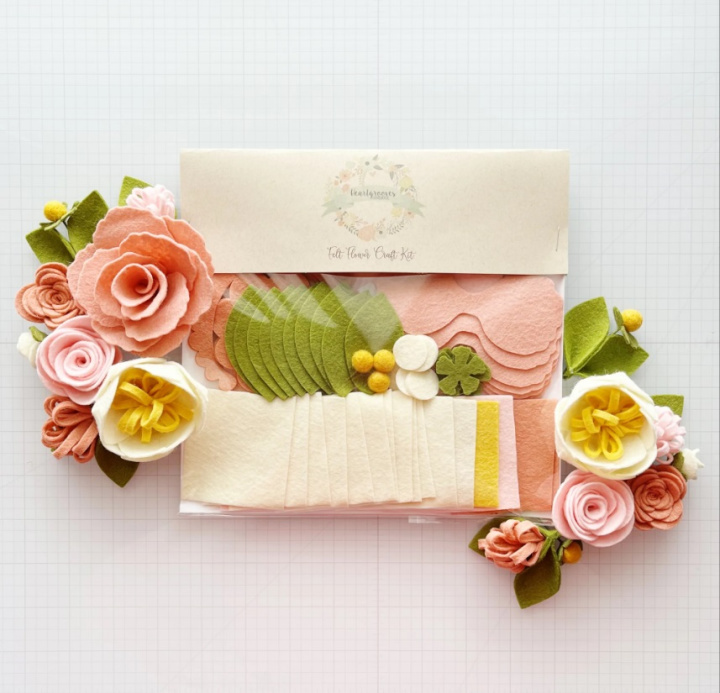 If you've wanted to make beautiful handmade felt flowers, then Heartgrooves Handmade is the place to get your kit. There are kits for flowers, succulents, garlands, and so many ideas on how to display them in your home or give them as gifts. Do you want a vase filled with these as much as I do?
9. Weaving kit by Wildwoven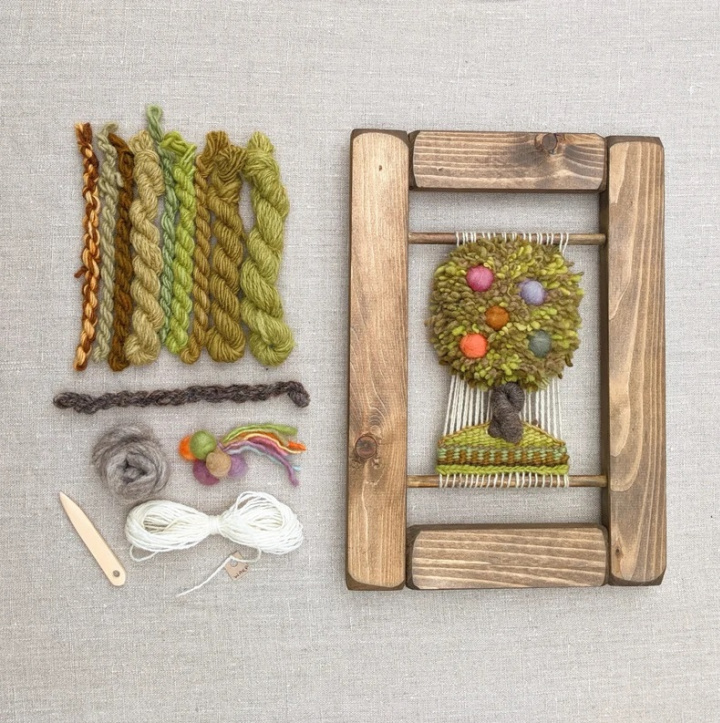 The weaving kits from Wildwoven are absolutely stunning. They come with complete instructions, sheeps wool, hand-dyed wool, and handspun yarn (depending on the kit). They have kits for each season too. I'm coveting all of them to hang on my wall.
Please pin this post for later