I want to do all the Valentine's Day crafts! We've had a lot of fun with our cute little pom-pom Angry Birds craft. I thought it only fitting that we make some angry LOVE birds for Valentine's too! But don't be fooled, this one is still angry and gonna get those pigs! Pom pom crafts are the best. They're simple, easy, and require only a few supplies.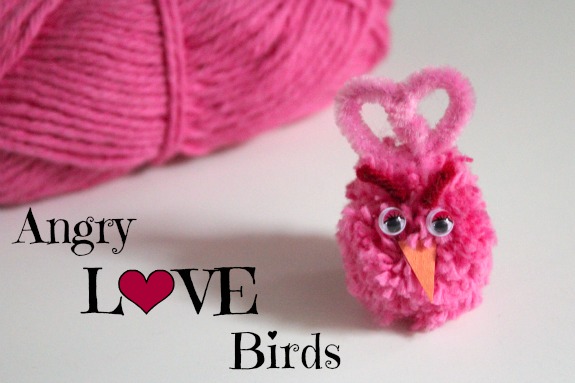 Watch the video of our Angry Bird Pom-Poms:
Crafting Angry LOVE Birds
Supplies for Angry
LOVE

Birds:
yarn – pink, purple, or red
2 googly eyes
orange paper beak
yarn eye brows
pipe cleaner cut in half
tacky glue
scissors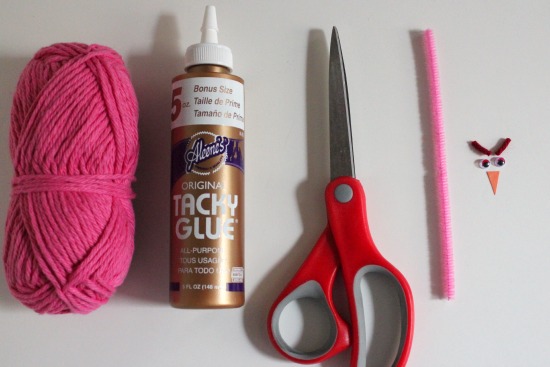 1. Make your yarn pom pom:
Wrap yarn around your 2 fingers 40-50 times, depending on how big you want your pom.
Wrap 1/2 pipe cleaner around the whole bundle of yarn and twist it together tight.
To make the heart at the top, twist and bend the pipe cleaner into a heart shape – for LOVE. If you don't want a heart at the top, cut the pipe cleaner down to make the birds feathery hair or simply use yarn instead to do the tying of the bundle.
Cut all the loops of the yarn.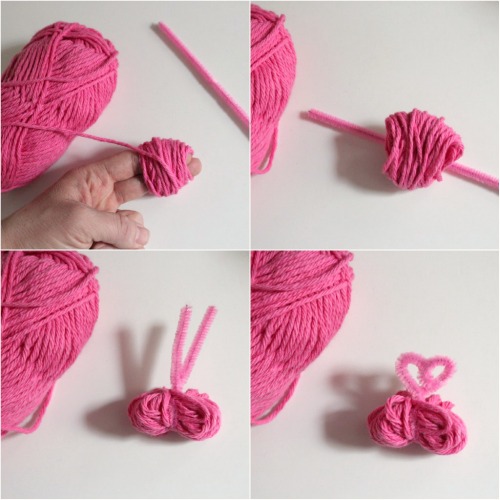 2. Trim your yarn to your desired size and shape. For a bird shape, cut it a little shorter at the top, giving it sort of an oval look.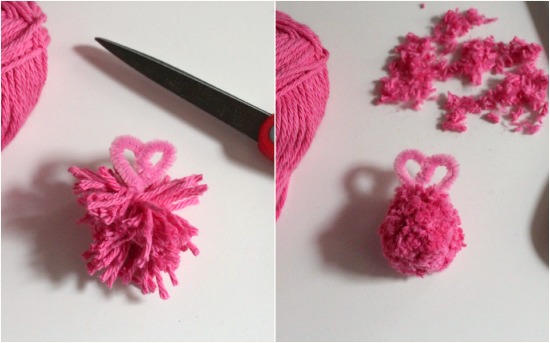 3. Glue one your googly eyes (I found these fun eye lash googly eyes for a girl).
4. Glue on your beak and yarn eye brows.
5. Let this birdie dry and she's ready for launching!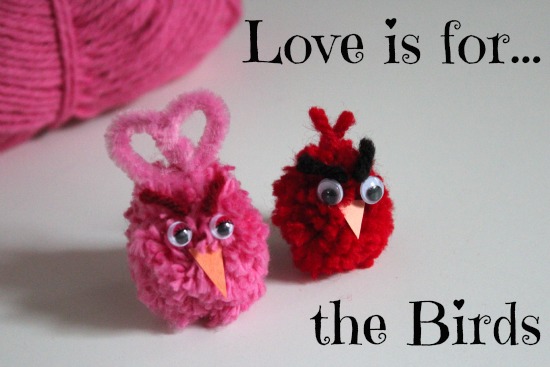 Now it's time to let them fly… they *LOVE* it!! Watch out piggies!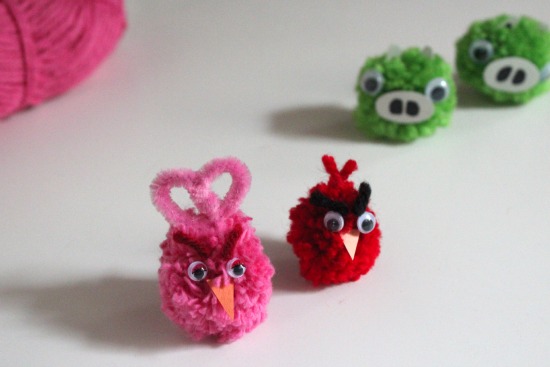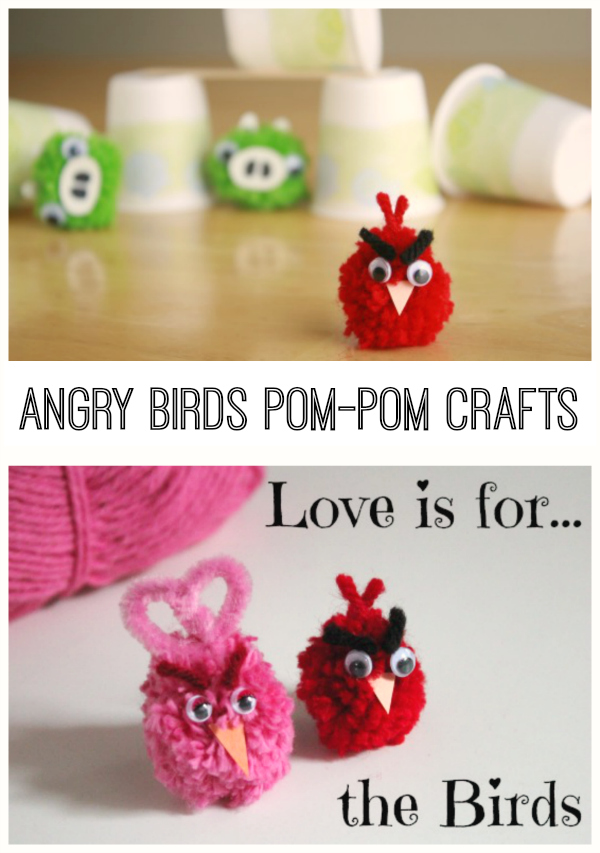 Give these other pom pom crafts a try too: