I first saw these pipe cleaner flowers done by Kami at No Biggie. She shared how to make them into fun rose rings, but I thought I'd put my own little twist on them for a Mother's Day Bouquet. You can bind them together all on their own or place them in a flower pot for Mom.
Supplies for Pipe Cleaner Bouquet: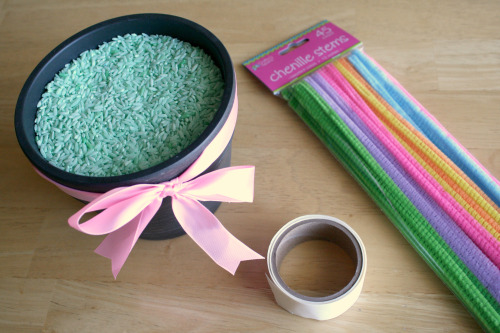 For the flower pot:
Cut a pink ribbon to length.
Attach it to the rim of the pot using glue dots. I love glue dots, so functional!
Tie it off in a bow. I also attached the bow in place with a glue dot.
I then added green colored rice we made during Easter to fill the pot, giving it a fun finished look.
For the flowers:
Wrap a long green pipe cleaner around the 6 bundled pipe cleaners.
Bend and twist it to make the stem.
Spread out your now 12 strands, and curl them up into each other to make the flower.
For a sturdier stem, fold the green pipe cleaner in half again.
Group them all together and tie it with another pipe cleaner.
Or you can leave them separate in the pot for a fun arrangement. Either way, Mom will love them!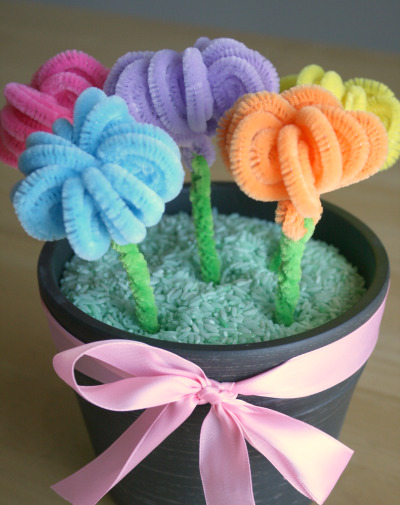 *This post contains affiliate links. Thanks for clicking and supporting Make and Takes!