Soup's on for fall! It's time to get out all the soup supplies and heat up something warm and delicious. This simple creamy tomato soup gives a little bit of extra love to plain 'ol tomato soup. Your family is going to love it, especially on chilly fall day!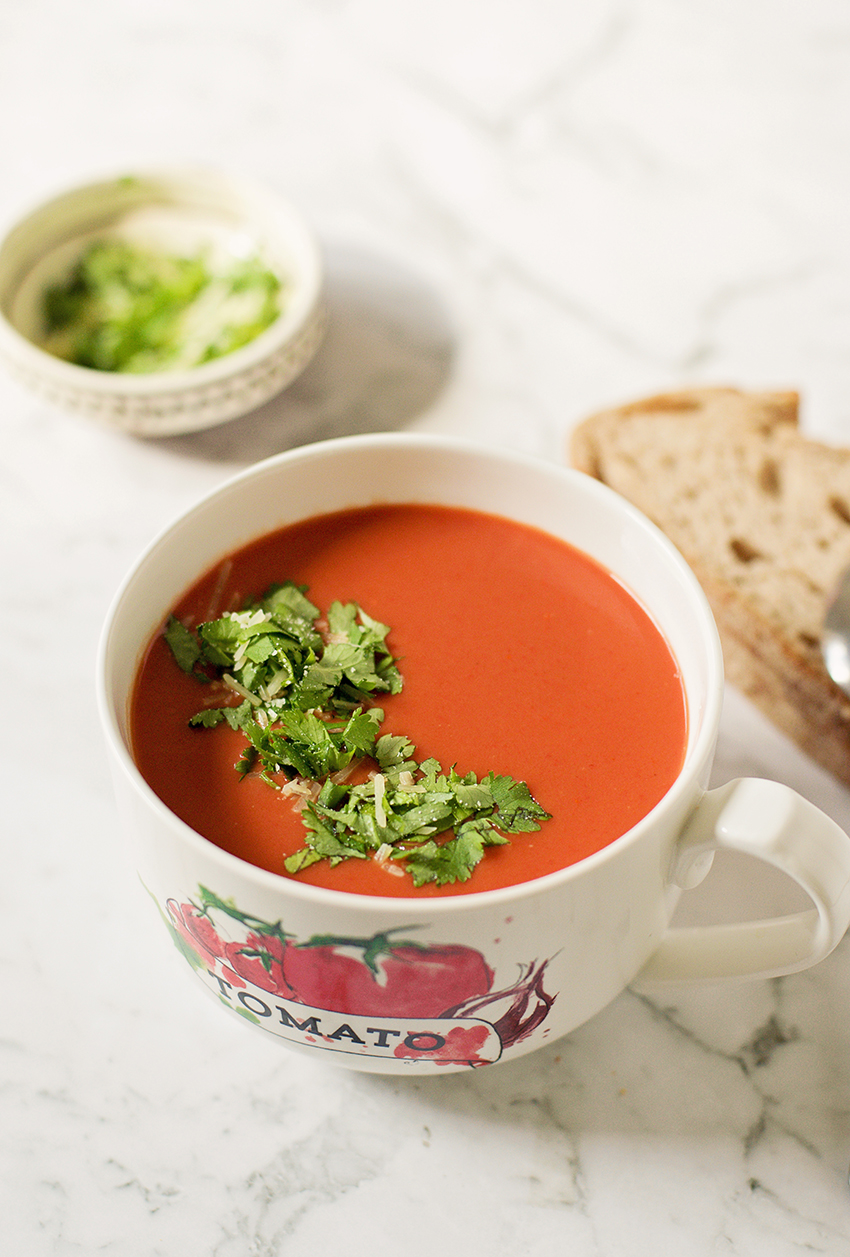 Creamy Tomato Soup
Ingredients:
1 14 oz. can tomato soup
1/2 cup whole milk
1/2 cup heavy cream (can sub: cream cheese or sour cream)
dash parmesan cheese
dash parsley flakes
Method:
In a saucepan on medium heat, pour in tomato soup, milk, and "creamy" item.
Let it come to a boil, while stirring, then turn the heat down to low and let simmer for a few minutes.
Add your dashes of cheese and parsley flakes.
This recipe serves 2-3
It's ready to serve up!
Be sure to serve this creamy tomato soup with homemade bread or dinner rolls! Another fun way to serve this up, that the kiddies will LOVE, is with grilled cheese sandwiches. They are perfect for dipping in the soup!
More Soup Recipes for Fall:
6 Slow Cooker Recipes for Fall: Warm up this fall with the perfect slow cooker recipe! I've partnered with Crock-Pot, the original slow cooker, to share 6 festive fall slow cooker recipes. These recipes are just what you need to make dinner ahead of time, slow cooking, ready for a warm dinner during the chilly weather.
Garden Vegetable Chili: All the makings of a delicious vegetable chili — cooked red kidney beans, red and green bell peppers, zucchini, corn, fresh cilantro, and green onions. I threw it together in about 10 minutes and let it simmer for a little longer and lunch was ready.
Simple "All in One" Italian Soup: I make soup out of what we have on hand. That's why I LOVE this Simple Italian Soup. It's great for adding in whatever meat you have on hand, as well as simple veggies and spices. Do you have spinach? Or kale? Any greens will work in this soup too!
Images via Adore Foods